Former Geordie Shore star Vicky Pattison is set to return to our screens next month and to get us all excited, MTV has released a mini-trailer of Judge Geordie.
Back with her very own show, Vicky will be delivering her verdict on all love and friendship-related problems suffered by people up and down the country.
And promising not to hold back, she has declared: "All you lying lowlifes, cheating chumps and devious dirtbags, I'm coming for ya and in my court, I'm judge, jury and executioner."
We. Can't. Wait.
Accompanied by her close pal and confidant Alex Cannon, Vicky will be touring the country to help the people of Britain and their not-so-great relationships. And in the newly released clip for
Judge Geordie,
Vicky sure does look like she means business!
We've no doubt all the liars, cheats and bullies she come across will be getting their just deserts...
Luckily for us, we don't have too long to wait until we see Vicky in action as
Judge Geordie is set to premier next month on Wednesday 3 June
.
Ahead of her show hitting screens, the fiesty 27-year-old has warned: "I'm taking no prisoners!
"Me and my mate Alex are trying to solve all of your relationship woes... we aren't going to sugarcoat anything, we're dishing up tough love with a side of sarcasm and a helping of brutal honesty!"
Oh Vicks, how we've missed you!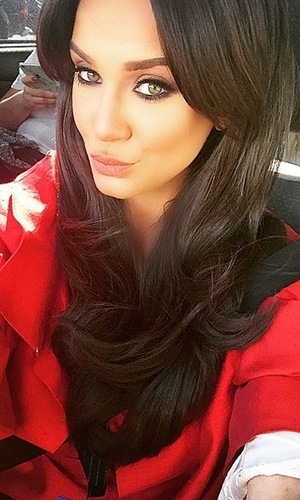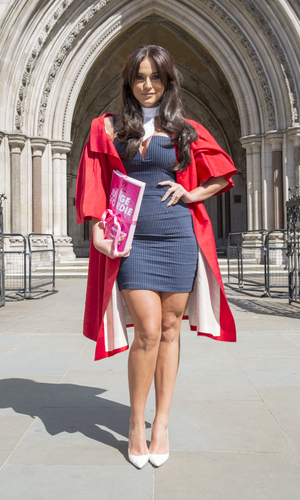 Judge Geordie's
mini-trailer comes as Vicky was out and about in London promoting her new show earlier today.
Posting a pretty gorgeous selfie to Instagram, the reality star asked fans to guess what she was up to.
Well, that became pretty obvious as Vicky headed to the Royal Courts of Justice in the capital.
Stepping into her new role, Vicky transformed into Judge Geordie, modelling her new no-nonsense uniform and we don't think we've ever seen a judge looking so glamorous!
Baring her bronzed pins, the reality star flaunted her figure in a pinstriped bandeau dress. She added a red robe and white necktie to her legal attire, clutching her very own court bundle under her arm.
Now that looks like someone who is ready to lay down the law!
Judge Geordie premieres on Wednesday 3 June on MTV.For exclusive competitions and amazing prizes visit Reveal's Facebook page NOW!