Kim Kardashian West is among the celebrities seeking to help Gossip Girl actress Kelly Rutherford have her children returned to the US.
A judge ordered Kelly's two children - Hermes, eight, and Helena, five, - to live with their father Daniel Giersch in France at the end of a lengthy court battle.
Now, she's hoping a petition to the White House will help bring them back.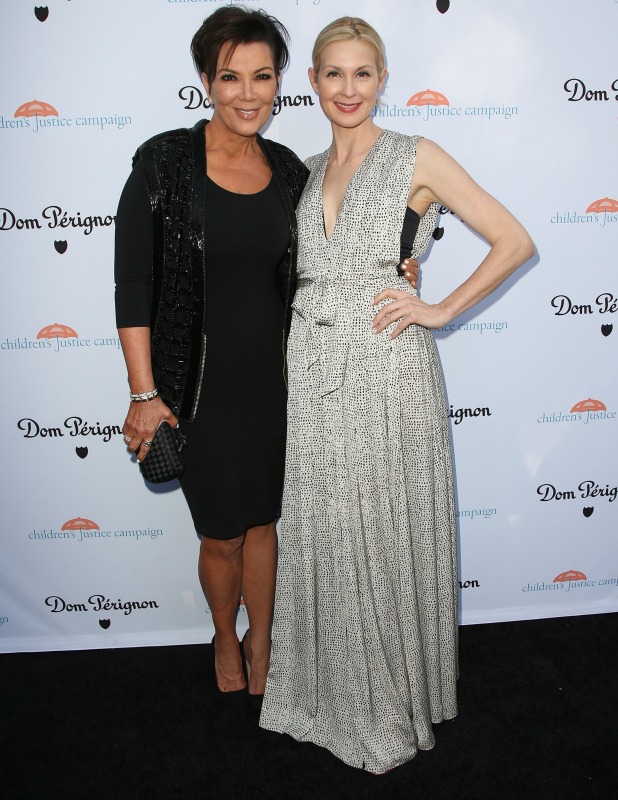 Kim brought the petition's attention to millions last night when she tweeted a link along with the message: "I usually don't get involved in other people's lives especially if I don't know them but this story I've been following & as a mum touched me.
"I know I don't know you @KellyRutherford but as a mum I feel your pain and I wish you the best of luck! I hope you see your babies soon!"
An emotional Kelly responded: "I am in tears. Thank you so much! From me and my kids!" Kim replied: "You're so welcome! I'm so happy my mum @KrisJenner brought your story to my attention! Good luck to you!!!!"
Kris was among a string of famous faces who attended an event in Los Angeles last night in support of Kelly and her petition. Other stars in attendance included Selma Blair, Melanie Griffith and
Desperate Housewives
' Marcia Cross.
The petition now has more than 100,000 signatures which is the number needed before the White House is guaranteed to review and report back on the issue.
Kelly's former husband has yet to make any comment. He won their court battle after arguing he was being denied the right to see his children as his US visa had been revoked.
All you need to know about Kim Kardashian: