Justin Bieber has spoken about disappointment in the past and hopes for the future in a new interview with Seventeen magazine.
The Canadian popstar is the cover star for
Seventeen's
new June/July issue and opened up to our US colleagues about making mistakes and changing his life.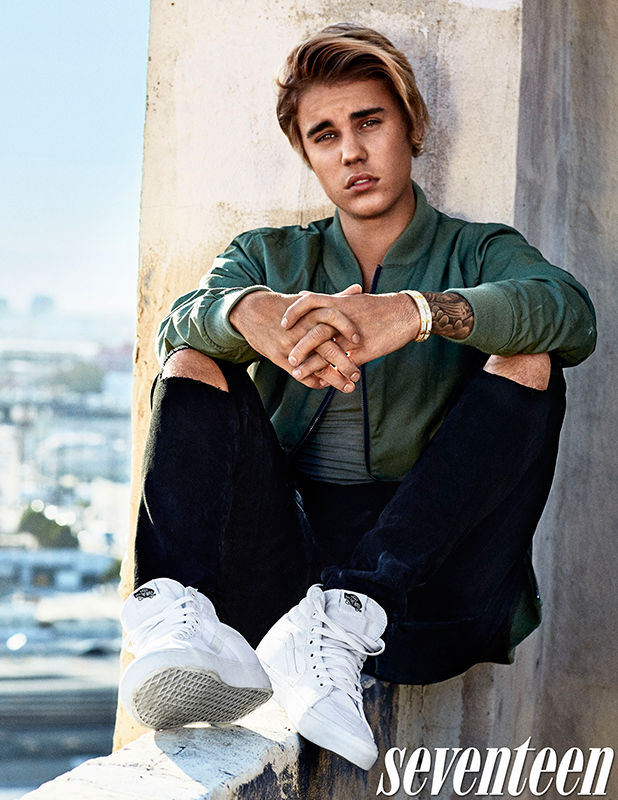 Justin's road to fame and, shall we say it, slightly off the rails phase has been well documented but he's determined to show people he's matured and grown up.
He says of his teens: "I was rebelling a little bit. I was getting cockier and cockier. I didn't have people to check me. I looked back and I was disappointed in myself.
"You have to own up to the mistakes. You have to say, I'm sorry if I've let you down. I always want to be honest and let people know that those mistakes aren't who I am. Who I am is someone who really cares about people."
Justin turned 21 in March but he's already experienced more fame and success than many could ever imagine. And over the past few months, he's been making it clear how sorry he is about old decisions.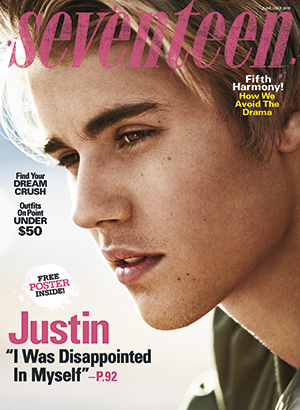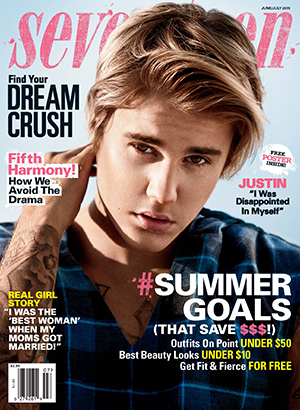 Justin's also ready, it seems, to find love again following his split from on-off girlfriend Selena Gomez.
"I need healthy relationships with people I can feel safe with. People I can say whatever to, and I'm not going to be judged. In a girl, I want someone who's confident in herself and honest. I have to find her very attractive and as someone I can see myself with for the rest of my life."
As for what we all think about him, he's starting to relax somewhat about trying to please everybody.
"For a while, I was busy looking at my Instagram likes, and if a post didn't get a certain amount, I was like, Aw, they didn't like the photo. But there's always a choice: You can let Instagram or stuff on the Internet affect your day, or you can choose to not be bothered by it."
Get more from Justin in the June/July issue of Seventeen, available from 19 May on newsstands. You can also
subscribe to the digital edition here.
For exclusive competitions and amazing prizes visit Reveal's Facebook page NOW!