So American Idol is to end next year after 16 years on air. Why should we care, you ask. It's a US show for a US audience. How does it us impact on us whether it airs or not?
Well, it matters because Idol is responsible for unearthing and promoting some major talent – and we're not just talking about the winners. Between them, they clocked up bazillions of sales, Grammy Awards and even an Oscar!
So, in memory of its cancellation – here's our picks of the biggest names it discovered during 15 series on air. It wraps with its 16th series next year.
Kelly Clarkson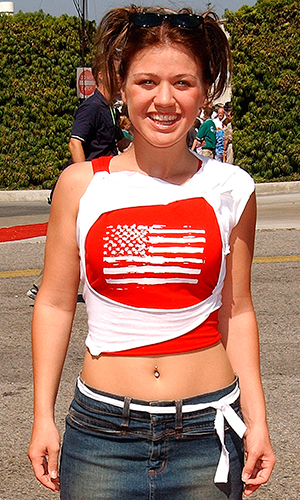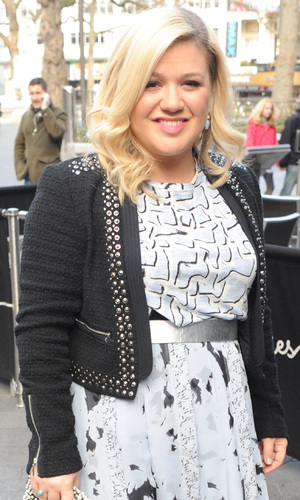 The first-ever winner of
Amercian Idol
was crowned in 2002 and for many, she's still the best-ever winner*. Kelly's debut single 'A Moment Like This' – yep, the same one used by
X Factor
's Leona Lewis in 2006! – was the biggest selling single of the year in the US and broke records for the fastest jump up the US music charts in history.
And that was just the start!
Fast-forward to present day and Kelly's a Grammy Award-winning, internationally successful artist with MILLIONS of sales under her belt. She's also belted out some of the catchiest Girl Power tunes since the Spice Girls including 'Miss Indepent', 'Since U Been Gone' and 'Stronger (What Doesn't Kill You). Her seventh album,
Piece By Piece
, featuring the track 'Heartbeat Song' was released this year.
(*Let's just forget that movie
Kelly & Justin
, right?
Jennifer Hudson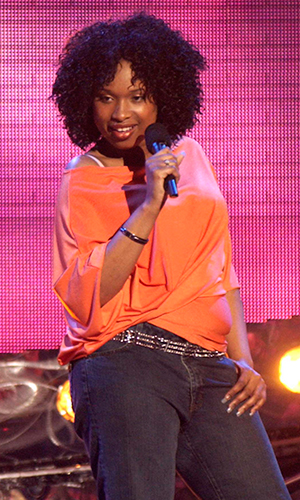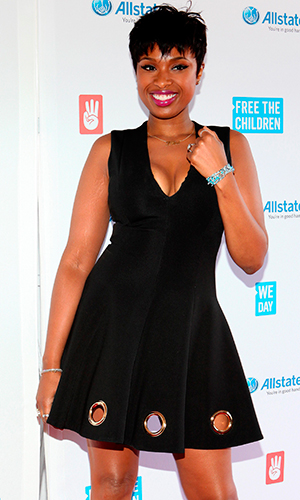 A prime example that not winning does not meaning a life of obscurity. It's hard to believe that the insanely talented Jennifer Hudson only came SEVENTH on the third series. SEVENTH! Now she's an Oscar, Golden Globe, BAFTA and Grammy Award-winning superstar. She even has a star on Hollywood's Walk of Fame!
She first won us over with her INCREDIBLE performance of 'And I Am Not Telling You I'm Going' on
Idol
, but it was after she left the show that her career really skyrocketed. She nailed her performance in 2006 movie
Dreamgirls
opposite Beyonce and while Bey was the big name on the ticket, it was Jen who scooped up at every single awards show going.
Jen's since starred in
Sex and the City
- as Carrie's assistant Louise from St. Louis! – and movies including
The Secret Life of Bees
and
Winnie Mandela
. If you take a look at her Wikipedia page, it's basically ALL just honours, awards and nominations!
Oh, she's also friends with President Obama!
Jordin Sparks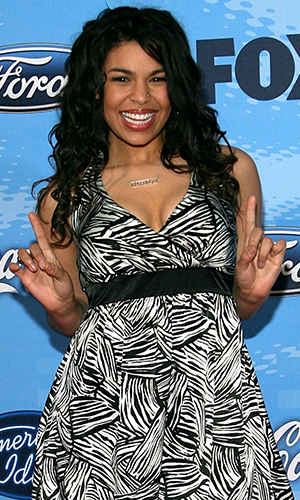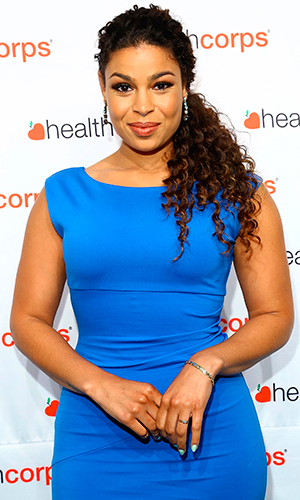 Jordin was crowned Idol champ in 2007 after winning the sixth series of the show – although she actually failed her initial audition! She tried out in LA but didn't make it through to the next round, but a later audition in Seattle was successful. And thank goodness! Where would we be without pop anthem 'Battlefield'?!
Her first-single was 'Tattoo', which sold more than two million copies in the US. She went on to duet with Chris Brown in the fabulous 'No Air' before really making an impact with the incredible album
Battlefield
featuring that insanely catchy lead single of the same name.
She's a Grammy-nominated performer currently working on her third album
Right Here, Right Now
and has dabbled in acting with roles in the likes of
CSI: Crime Scene Investigation
and
Sparkle
. She also enjoyed a romance with Jason Derulo.
Adam Lambert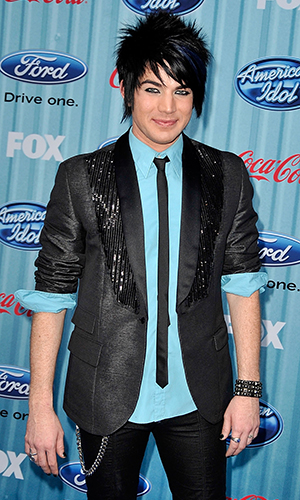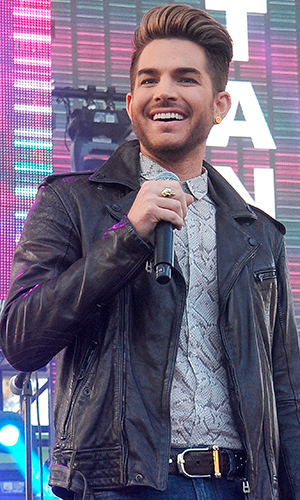 Right from the One Direction school of not winning but still achieving mega success! Vocal powerhouse Adam was runner-up to Kris Allen in 2009 (we know, poor Kris, we haven't heard anything from him lately either…) After showcasing his AMAZING voice on
Idol
, it's no wonder Adam was snapped up for a record deal.
His first album
For Your Entertainment
contained mega tracks including 'Whataya Want From Me' and the title track, which caused a fair bit of controversy in the US thanks to the choreography when he performed it at the American Music Awards… but, hey, if everybody didn't know his name before, they certainly did afterwards!
These days he's enjoying mega, MEGA fame thanks to his role in Queen. Yes, Queen the band! He's stepped into the big shoes vacated by the late Freddie Mercury and is totally killin' it on stage. The coupling of Queen + Adam Lambert in 2012 was so successful, they ended up touring together and Brian May has been nothing but hugely flattering about his young protégé.
Now, Adam's working on his third studio album
The Original High
, which features lead track 'Ghost Town'. Ps. If you haven't checked out his second album
Trespassing
, do it! It's amazing!
Carrie Underwood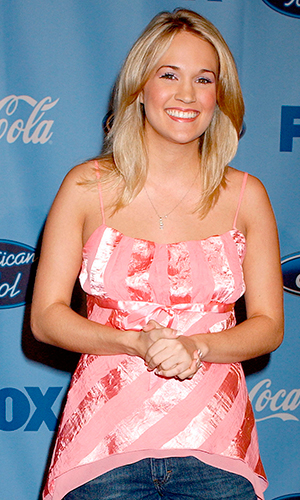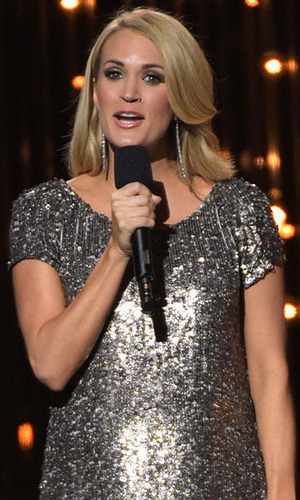 The totally amazing Ms Underwood blew audiences away in series four and was crowned the winner. Ten years later and she is a bona fide megastar and queen of the country world. She's won SEVEN Grammy Awards and a whole slew of other major trophies including a whopping 16 Billboard Awards. She's also been Golden Globe-nominated.
She's earned more dosh than any other
Idol
star with recent estimates putting her fortune at more than $100 million. Wow! And even if she's more known in the US, you'll definitely recognise some of her tunes: 'Cowboy Casanova', 'Before He Cheats', 'Good Girl', 'Jesus Take The Wheel', 'Blown Away'… if you haven't heard them, get downloading NOW!
Carrie's sold more than 60 million records worldwide and holds the Guinness record for most country number ones ever in the US. 14, FYI. According to reports, in 2013 she made more money than any of the actual
Idol
judges at the time (including Mariah and Nicki!) She's also now crossed into acting, appearing in
Soul Surfer
and
How I Met Your Mother
, as well as a US TV live showing of
The Sounmd of Music
where she played Maria.
Beautiful AND talented: yep she has both!
Honourable mentionsDaughtry
Fifth series finalist Chris, who decided to pursue life as a group musician rather than solo artist, formed the American rock band. And good thing he did! Daughtry's debut album broke records as the fastest selling debut rock album and sold more than four million copies. You must know their smash hit 'It's Not Over'.
Katharine McPhee
Singer/actress Katharine was the runner-up on Daughtry's fifth series and, like many runner-ups, also landed herself a record deal. Her debut album hit number two in the US but she also dabbled in acting making a name for herself in US comedy series
Glee
.
Amber Riley
Actress Amber auditioned for the second series of
Idol
when she was 17 – but didn't make it through to the live shows. Whaaaaat? Well, that didn't stop her! Now we all know her as the fabulous Mercedes Jones on
Glee
. She also appeared in the US version of
Strictly Come Dancing
.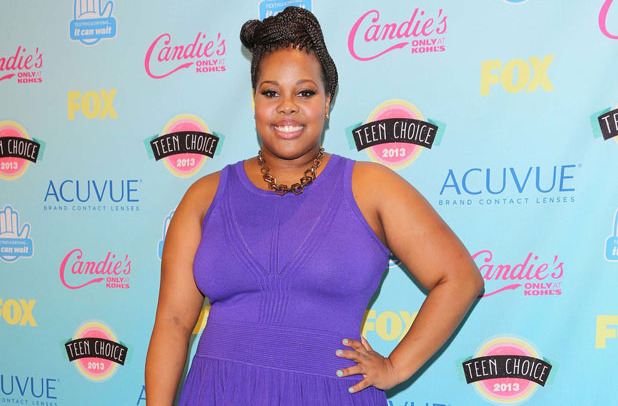 Tori Kelly
This YouTube sensation already had fans before she appeared on series nine of
Idol
. She didn't actually make it to the live shows, being eliminated just before they began. Justin Bieber's manager Scooter Braun spotted the potential, however, and snapped her up. Now she's working on her debut album and collaborating with the likes of Ed Sheeran and Pharrell Williams!
Goodbye, Idol, we will miss you!
For exclusive competitions and amazing prizes visit Reveal's Facebook page NOW!