Made In Chelsea star Stephanie Pratt chats to Reveal about her new charity venture, her plans to tell-all with a revealing new book and life with boyfriend Josh Shepherd.
When she's not busy filming for
Made In Chelsea
, former
Hills
star Stephanie has been keeping herself busy with a number of exciting projects. Not only is the starlet trying her hand at designing to do her bit for charity, she has been penning down her life story to share with the masses.
From growing up in LA, to her issues with drugs, being arrested, moving to London and finding love with her co-star, she isn't leaving anything out - even if delving into the darker times of her life has been a gruelling task.
Now ready to share her experiences with the world, Stephanie has given us a taste of what we can expect...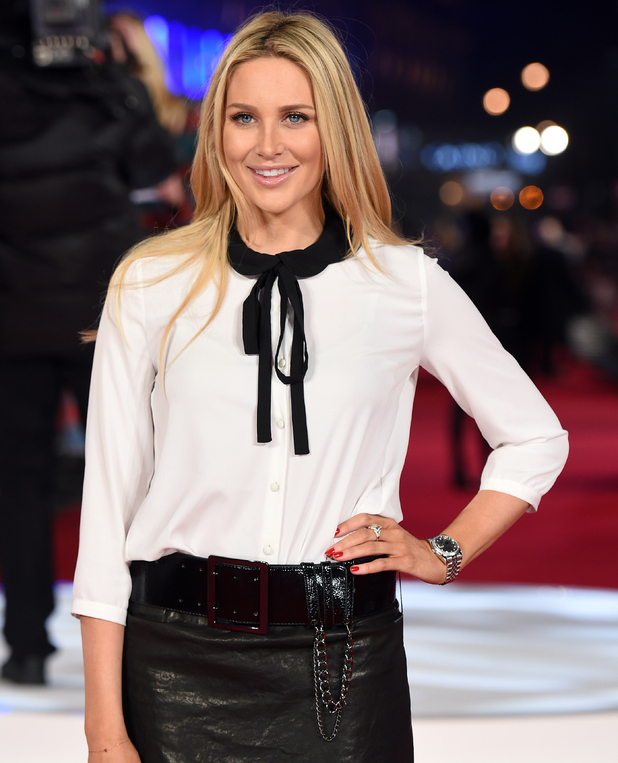 So your autobiography Stephanie Pratt: Made In Reality is set to hit the shelves in a few months and you haven't held back, what made you want to finally tell all?
"Well, I remember when I had left rehab for the third time, I was 21 and it was right before I went onto The Hills and I was thinking about doing a book, showing the dark side of growing up in LA and how I grew up too fast. I sat down back then and started making a diary, but it was so hard because it was so recent. I was in my first month of sobriety and I thought it would be a really cool passion project to do, but it was too difficult so I scrapped it. Now though, I'm in such a good place and I wanted to show my parents that yes, I was a terrible child, but look I've come out of the other end with your help – because it was all them."
How did you find writing it? Did you find it therapeutic at all?
"It was crazy, it was like I was a totally different person. I thought it would be therapeutic, but if I had known it would be so hard – there were days when I was writing it and I would get so emotional and cry – I don't know if I really would have gone into such depth. Now that I've written it and the ending is so nice, Josh is in it, London is in it, it's cool to see that every time you fall, you can just get back up. And in my book, I fall so many times!"
It sounds like you've been very honest in it?
"I have. It's got drugs, my arrest, living in Paris, living in Hawaii, stuff about my family. It covers The Hills and the two years after filming had finished. On the last day of filming I was dumped by my boyfriend, so obviously he was just using me for the show!"
Are you excited for people to read your autobiography?
"I'm really excited, but I'm a bit nervous for Josh's family to read it. I love re-reading it and pretending it wasn't me for the dark parts!"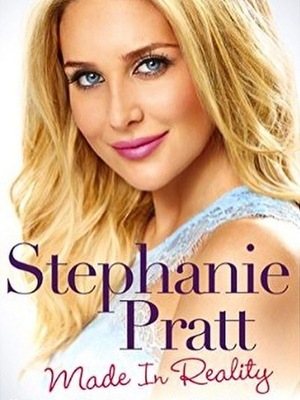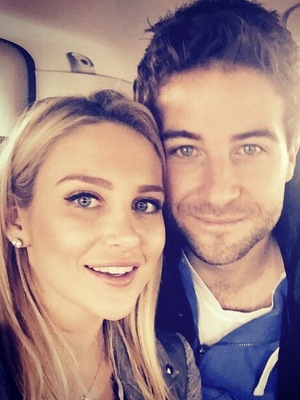 Speaking of Josh, you both seem very loved-up, how are things between you two?
"Everything is better than ever!"
You did seem to go through a bit of a rocky patch earlier this year when you moved in together, we take it that's all sorted now, then?
"I think we were both being commitment phobes. It was around our six month mark and [Josh] freaked out with commitment issues. He hadn't had a girlfriend for a long time, not since he was younger, and I hadn't had a long relationship since I was 17. I was absolutely devastated when her freaked out and then unfortunately, right when we got back on track, I started to freak out! When that was happening he was like 'I could see how much I was hurting you, you're hurting me now'. I did the same thing to him."
Oh no! And that's all caught on camera for Made In Chelsea, is it difficult to watch it back?
"Yes! I didn't really, I pressed fast forward through it. It was the worst week, I couldn't breathe I was crying so much. That's how I realised how much I love him."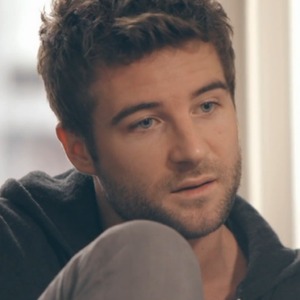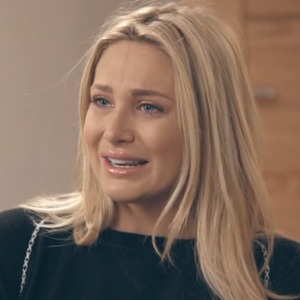 Aw! You've been living with Josh in London for a while now, are you enjoying living away from LA?
"London is my favourite city in the world. I love it here. Last year was really lonely because I lived by myself and it's still really hard to be away from my family even though I talk to them everyday. What's really nice is that I've become so close to Josh's family. When his parents are in town, we always see them so I get a lot of family time which is something I've always needed. Having a family here has definitely made it a lot easier!"
What do your family make of Josh? We saw Heidi Pratt tweet her approval of Josh a while back...
"Oh my god! They love him so much. Before my brother ever met him, he was calling Josh, James Bond. He was like I can't wait to meet James Bond!"
Why James Bond?
"Who knows?! Maybe it's the accent? Josh really liked it so they got on from the start. Josh was all like 'oh awesome. I love you brother. He thinks I'm James Bond? This is great.'"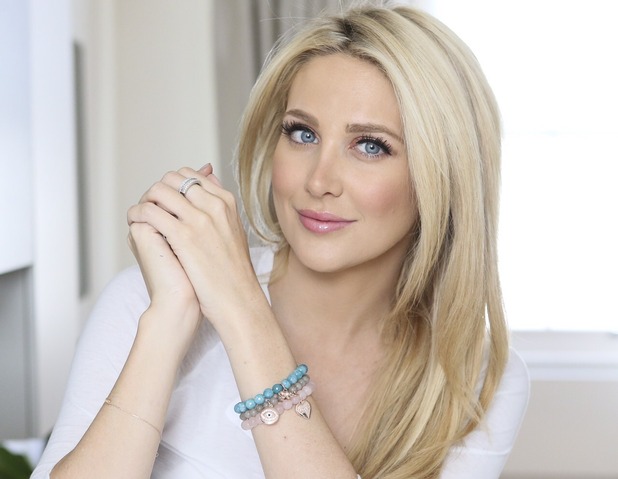 So, when you're not spending time with Josh or filming or writing, we hear you've been designing?
"Yes, I'm doing a collaboration with MeMe London to design a bracelet for charity. I had already been wearing their bracelets so I was really excited about it. I knew I wanted to do something for children who have cancer. It's just the worst thing in the entire world, so I wanted to find a really great hospital to donate to, but we decided to go for a smaller charity that no-one really knows about and that could really do with the money. We came across The Little Princess Trust! It was launched in 2006 by the parents of a little girl suffering from cancer. She didn't understand why she didn't have any hair and it made her really sad. When they tried to get her a wig, they couldn't find one because they are all in adult sizes, so they decided to provide real hair wigs to little boys and little girls across the UK and Ireland. Their daughter sadly ended up dying, but they're still going with their charity. I'm so obsessed with it, I think it's amazing. Once we sell ten bracelets, we'll physically be handing over wigs. To make these little kids a bit happier is so amazing!"
That's so lovely. Has it given you the designing bug?
"I've definitely caught the bug! I had never done anything in jewellery before, but I immediately fell in love with it. I got to design three bracelets and my charms are in rose gold and silver. I have a pink one with a heart that says love and is called 'My Hunny' because Josh and I call each other hunny. I have a pretty grey one and that one has the coolest evil eye. And I have a turquoise one with an elephant because an elephant is supposed to bring luck."
Stephanie has collaborated with jewellery brand MeMe London to create three charm bracelets for children's Charity - Little Princess Trust. For more info click here.For exclusive competitions and amazing prizes visit Reveal's Facebook page NOW!