Khloe Kardashian and Kris Jenner were in high spirits yesterday as they took selfies with fans outside the Ivy restaurant in Los Angeles.
The
Keeping Up With The Kardashians
stars were happy to stop and chat with onlookers as they left the famous venue on Monday, 11 May.
Clearly they'd had a successful shopping trip!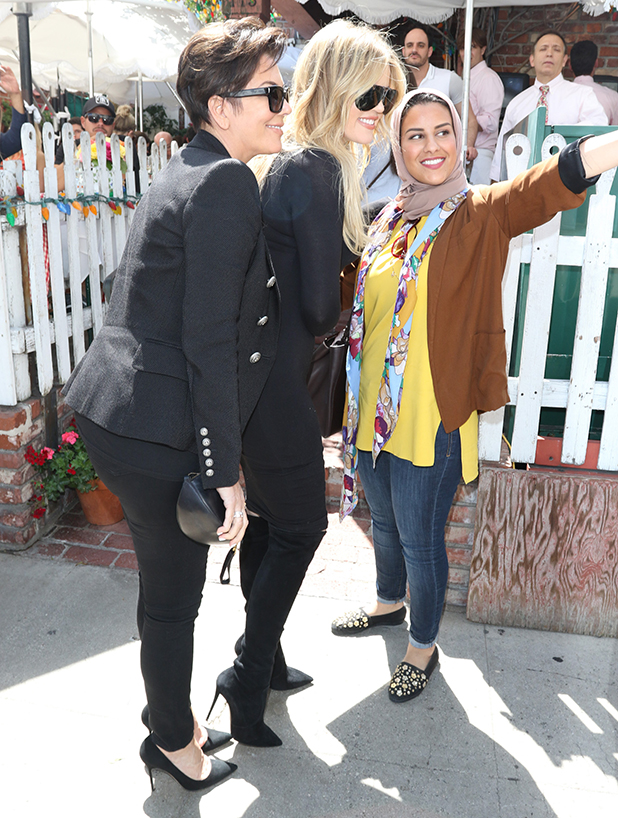 Earlier in the day, the mother and daughter had been seen browsing furniture stores in LA – perhaps something for Kylie Jenner's recently purchased new home?
Khloe, 30, was looking fantastic in her usual skintight ensemble of clingy black dress and knee high boots, which made her recently-lightened hair look even blonder. Kris, 59, went for a similar all-black look as she followed her daughter out of the restaurant.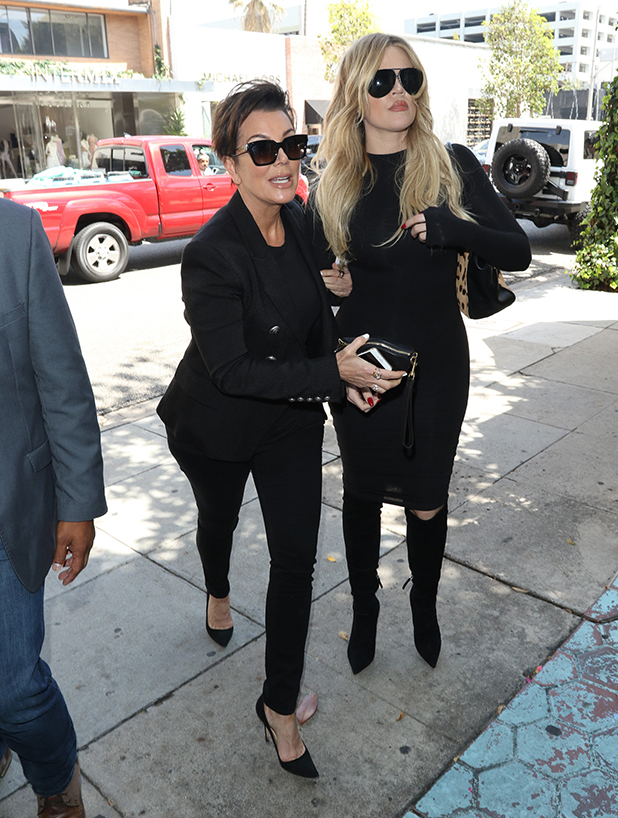 Maybe they were having a belated Mother's Day lunch? In the US, the annual appreciation of mums fell on Sunday, which meant celebrities across America took to social media to pay tribute to the mother figures in their lives.
Kris said on Instagram: "I have been a Mum for as long as I can remember.... And it's the biggest blessing I will forever cherish as long as I live....the memories are priceless...mommy and me classes, ballet, karate, carpooling, room mother, soccer coach, brownie leader, chef, therapist, birthday parties, celebrations, getting through anything thick or thin, good or bad... Together!!!!
"The list goes on and on but now I am also blessed with being a Grandmother....nothing means more, no one I love harder than these amazing fabulous children and grandbabies of mine and I'm so proud to be their Mum.......#thankful#grateful #loved #Mama #Grandma #Lovey."
Kris is mum to Khloe, Kim, 34, Kourtney, 35, Rob, 28, Kylie, 17 and Kendall, 19.
She's grandmother to Mason, five, Penelope, two, North, 23 months and Reign, five months.
All you need to know about Kris Jenner in less than two minutes!