Keeping Up With The Kardashians's two-part special about Bruce Jenner's transition into a woman is raw and compelling, according to producer Ryan Seacrest.
The reality family has filmed two special episodes of their E! show revealing the moment Bruce spoke to his famous clan about his decision.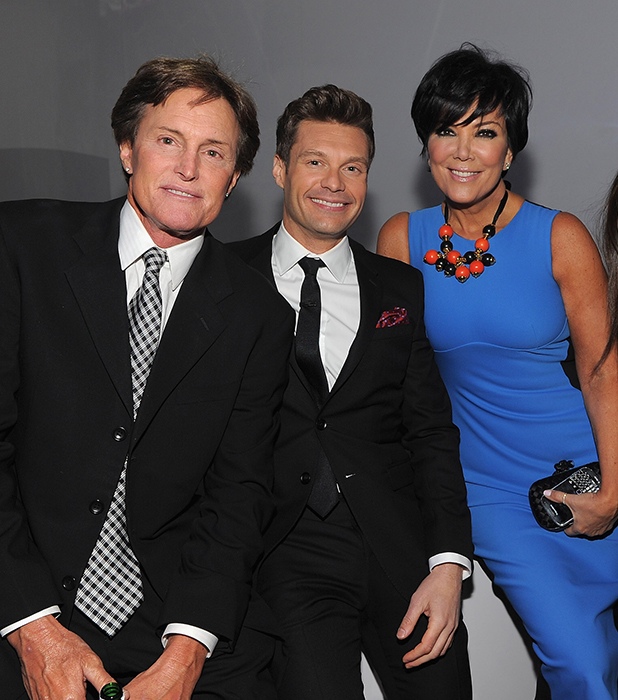 Producer Ryan told
Us Weekly
: "I watched it back and I thought it was very emotional and very compelling… and very, very raw."
So far, no footage of the special has been released but E! did unveil a trailer that featured soundites from the family played over old home movies.
We heard Kendall, 19, crying as she said she didn't like people saying Bruce would be gone, and Kylie, 17, saying she wanted to meet Bruce as a woman when they were both ready.
Bruce, 65, confirmed in April that he wishes to transition into a woman. He told ABC News that he'd always struggled with his gender since childhood.
"For all intents and purposes, I'm a woman. People look at me differently. They see you as this macho male, but my heart and my soul and everything that I do in life - it is part of me. That female side is part of me. That's who I am."
The former Olympian has also filmed his own E! reality show that will document his transition further. It's scheduled to air later this year.
Bruce separated from wife Kris Jenner in 2013. They have two children together: Kylie and Kendall. Bruce is also stepfather to Kris' children Kim, Kourtney, Khloe and Rob Kardashian, as well as having four children from his first two marriages: Brandon, Brody, Burt and Cassandra.