Geordie Shore star Holly Hagan has lost over three stone using her very own fitness guide, The Body Bible, and armed with her 12-week get-fit weapon, I put it to the test…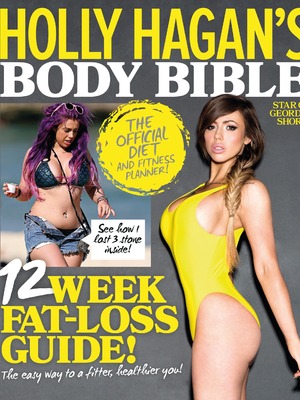 So last Wednesday I had my first weigh-in and I can tell you that after my first ten days following Holly's
Body Bible
I have lost a grand total of.... 2lbs.
Not quite the dramatic change I was hoping for, but considering how heavy my bank holiday weekend was, I'm surprised I actually lost anything at all. So that was a plus, right?
If I lose 2lbs every week then that's 8lbs and just over half-a-stone shed in my month's trial and in hindsight, that's not a bad achievement.
Like I've said before I'm not actually too fussed about losing the pounds, I'm more after shaping up, but my first weigh-in did make me realise that if I do stick by the plan at the weekend (and not consume alcohol by the bucket load) I could probably achieve much better results and results that actually reflect my hard efforts of the other five days in the week.
It's a no brainer, really!
With that in mind, I promised myself I would do better the next weekend. Although, sticking to my word when it came around was another story...
DAY ELEVEN.
After my success with breakfast on Day 10, it would have been silly not to have treated myself to another bowl of granola for breakfast. Well, that was my excuse anyway. This time I teamed it with natural yogurt, bananas and strawberries and it was just as good second time round. Usually, I hate bananas and can only eat them when they're in Banoffee Pie or smothered in chocolate on top of a waffle, so having them with granola actually made a nice and healthy change for once.
Eleven days in and I've had more salads than I have had in an entire year, so I really wanted to try something different for lunch. Flicking through the
Body Bible
I came across Holly's omelette recipe and while I was a little dubious as to how good it would taste a day later at work, I decided to give it a go and make it the night before, ready to bring with me. I made it more like a fritatta thinking that would work better, filling it out with red and green pepper, mushroom and ham. What was it like? Not too bad and considering it was so quick to make, it's definitely worth doing when I feel like I've overdosed on the green stuff.
For dinner, I had a burger sans the bap and with salad instead. It's actually more filling than you think.
Workout time and it was another hit for my legs as Wednesday and Thursday's workouts are very similar. You're talking a LOT of squats with a few lunges thrown in for good measure and a 60 second wall sit at the end. Now that is a killer!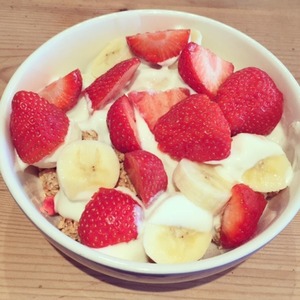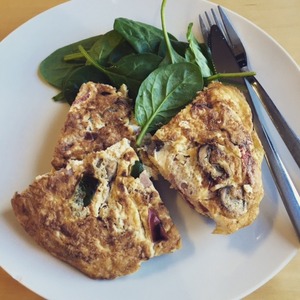 DAY TWELVE.
Friday brought with it another no-carb day, my fourth - not that I'm counting. I was staying with a friend for the weekend so knowing there was no way I'd be doing exercise after work, I made sure to get my workout in early doors. I think I kind of prefer getting up and cracking on with the training for that day, not only do I feel super-productive by the time I've even got to work, but it's so nice to come in and just chill out. Although saying that, I am a girl who loves her sleep, so getting the extra 20 minutes in bed has stopped me from making my early workouts a daily occurrence.
For breakfast, I cooked myself scrambled eggs (with no toast this time) and I had a bowl of strawberries and blueberries with yogurt too, that way I could keep my growling tummy at bay until lunch time. Getting organised, I made my lunch the night before again and this time I tried Holly's 'Burrito in a bowl' recipe. This was basically a homemade salsa (onion, tomato, red cabbage and greek yogurt) with chicken on top. It wasn't quite like your usual Mexican dish, but it was quite tasty - although, I think I made mine a little too onion'y. Good job I had a full pack of chewing gum on me!
After work I headed straight to my friend's flat and I was a little naughty with dinner. I'd already told her I couldn't have a takeaway (as much as that pained me), so we settled on chicken and veg fajitas instead. I know it was no carb day, but I did have two wholemeal wraps... and maybe two or three glasses of wine too #soz #notsoz.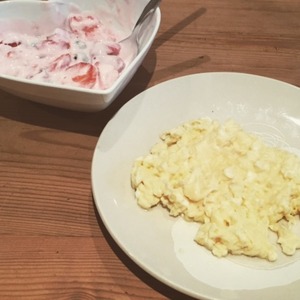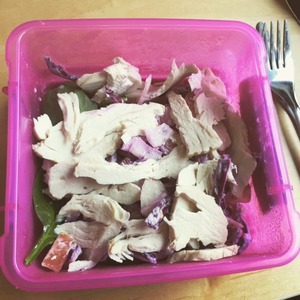 DAY THIRTEEN.
Saturday means one thing... cardio day. Not willing to brave the cold on my own I roped my friend into coming for a run with me and she came up with a much better and way much more fun idea. Body Combat.
So we headed to her gym and I had absolutely no idea what I was getting myself in for. Clue: The most intense workout class I have ever done. EVER.
The only thing I insisted on was doing some form of cardio and for 40 minutes, so it would fit in with my
Body Bible
plan. Body Combat is a whole 60 minutes and it is non-stop. Non-stop punching, non-stop kicking, non-stop sweating.
I won't lie I was totally red in the face and half hour in I thought I wasn't going to make it, but I did have a lot of fun - as weird as that sounds. It's definitely one for the arms, so if you're looking to rid yourself of bingo wings, this class is definitely for you. And if you're feeling a little angry or frustrated and need to vent, it would be the perfect way to let off a little steam.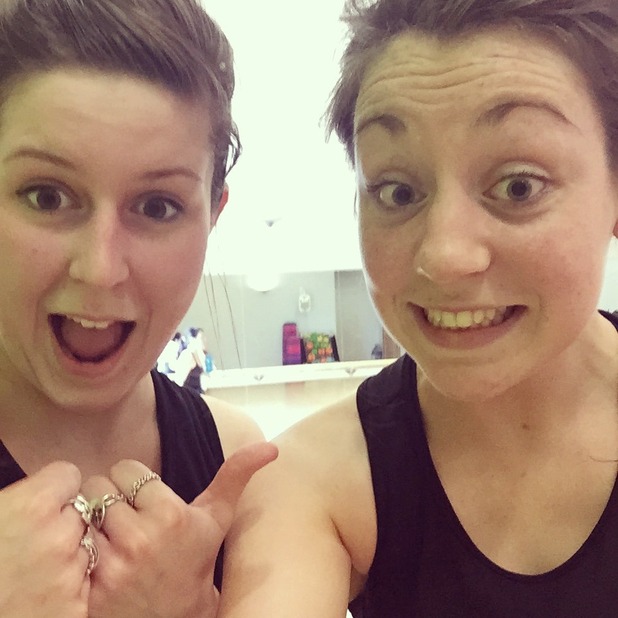 Feeling slightly broken from our morning class we then headed to the shops to pick up lunch and I started as I meant to go on, choosing a chicken salad to devour. But it's safe to say it all went downhill from there...
After lazing about for most of the day (it was definitely allowed after our bodies took a battering), we headed up town and it wasn't long before we found ourselves in Covent Garden, drinking cocktails. Turns out when there's a mojito on offer, I just can't say no.
Cocktails soon turned into dinner (a plate of pasta which I definitely wasn't allowed, but I did resist picking a burger and chips!), that soon turned into two bottles of wine and a round of G&Ts.
Oh, and I almost forgot the packet of mini cheddars and camembert we accidentally on purpose had when we got in. So much for having a better weekend, huh!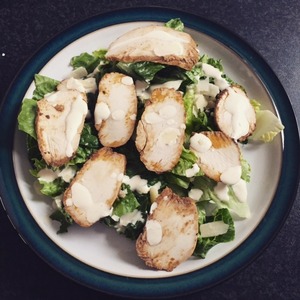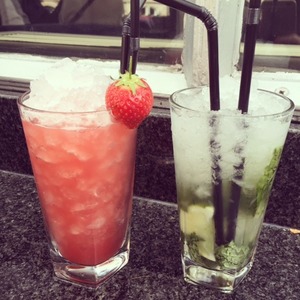 DAY FOURTEEN.
Owwwwww! I woke up literally unable to move. Body combat is
definitely
called body combat for a reason, my arms, my back, my sides, everything ached. I guess that's how you know it works, but seriously I was in bits! Thank god I wasn't hungover too!
Slightly mortified at my late night binge (I managed to resist KFC, I should have been able to pie off the cheese too!), I was hoping to do a little better, but the sunshine got the better of me.
Out come the rays and everyone instantly heads to a beer garden, am I right? While I managed to avoid consuming any more alcoholic beverages, I did have a chicken and bacon sandwich. Does it help that it was on brown bread, at all? Who am I kidding? Probably not.
Dinner was a roast and feeling slightly guilty, I turned down a Yorkshire pudding, loading up on greens instead.
Day Fifteen brings a whole new week with it and for the next seven days, I WILL redeem myself. Let's hope it's not a case of famous last words.... again!
Read more on my Holly Hagan: The Body Bible blog:
-
Day Five to Day Ten: Thou shall not give into temptation...
-
Day Two to Day Four: No carb blues and plenty more squatting
-
Day One: Why I'm putting The Body Bible to the test