Despite being publicly embarrassed by daughter Princess on ITV game show Big Star, Little Star recently (after she revealed her pop star dad often sings his chart topping hit Mysterious Girl while on the toilet, cringe!) Peter Andre says while Princess is telling porkies, in reality he's a hit at home with his brood.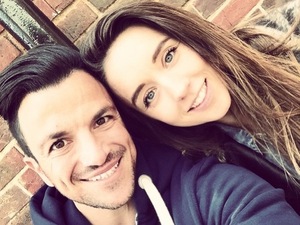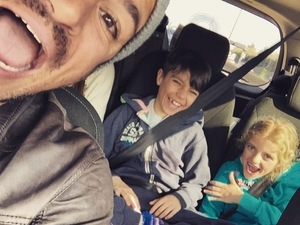 'They love me. We have so much fun when we're together. I'm a pretty cool dad, they aren't embarrassed by me at all. Bista [Princess' nickname] is cheeky and she loves winding me up – but I'll get her back!'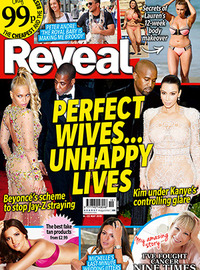 As talk turns to Peter's protective nature over his three kids, we wondered what he would think when the day comes that Princess brings a boyfriend home...
'Do you know what? My hearing went! I can't hear those words. No, I've always joked "you're never going to have a boyfriend!" and all that – but we are in the real world and you can think what you like about that but when you have your own kids you end up bending rules you vowed you wouldn't.'
And while it's clear to see the kids are taking after both their mum (model Katie Price, 36, Peter's first wife) and their entertainer father, Pete's got other ideas:
'They all love entertaining though they really do. But I've always said that Bista was going to be a nun. Amelia will have her mum's brains and she'll go on to invent time travel so she's going to be a scientist. And Junior's going to be a bobby and join the police.'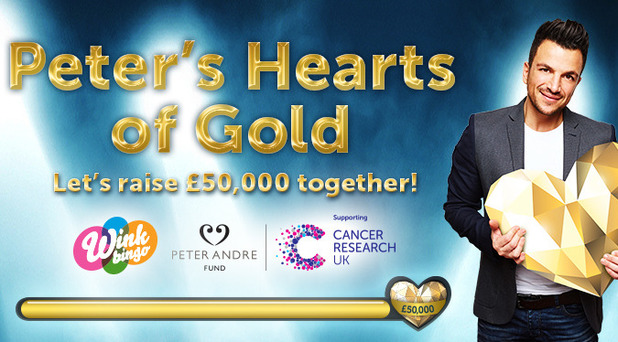 Peter Andre
has joined forces with Wink Bingo to launch 'Peter's Hearts of Gold' a new game that will raise money for Cancer Research UK's Peter Andre Fund to help beat cancer sooner. To play the game, go to the
Wink Bingo website
.
Buy this week's REVEAL MAGAZINE to read the full interview, including whether Pete will ever make a return to reality TV and his plans for his upcoming wedding!