Anna Wintour has expressed her adoration for Kanye West in a new interview.
The British-born editor-in-chief of American Vogue told US chatshow host Seth Meyers that she loved hanging out with Kanye – particularly because he has the gift of the gab!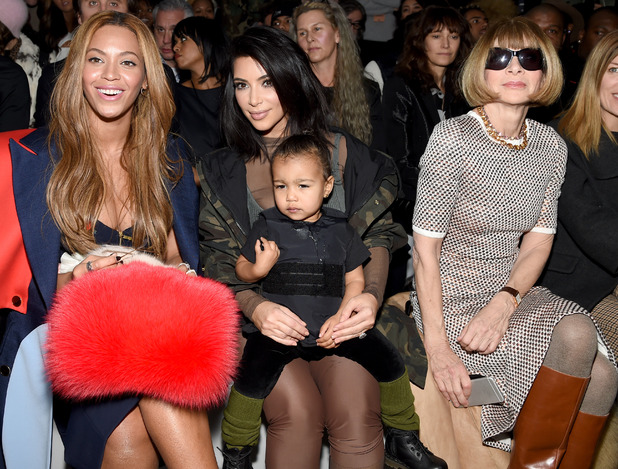 Anna said: "I adore Kanye. I think one of the reasons we bond a lot is we tend to see each other when I'm travelling or exhausted from the fashion shows.
"The wonderful thing about Kanye is that he likes to talk – and he likes to talk about anything! Sort of like Karl Lagerfeld, he's brilliant! And I like to listen so we have a very close relationship!"
Anna is known for her close relationship with Kanye and his wife Kim Kardashian West.
She famously
featured them on the cover of Vogue's April 2014 issue,
where they both donned wedding attire ahead of their marriage, and received a multitude of backlash from social media users. Even actress
Sarah Michelle Gellar was unhappy, tweeting she would be cancelling her Vogue subscription
.
Here's the best of Mr. West...