Khloe Kardashian normally LOVES the cameras but yesterday she looked a little shy as she headed for her daily workout in LA.
The
Keeping Up With The Kardashians
star tried to hide away from the paparazzi underneath her sunglasses and hoodie while out and about on Wednesday, 6 May.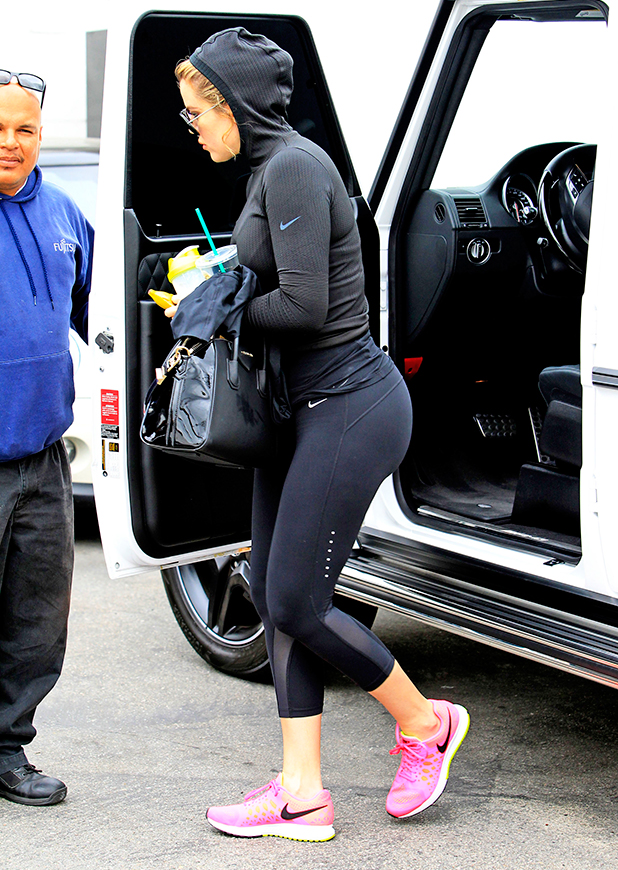 Sorry, Khloe, we know it's you under there!
The reality star revealed earlier this week her body motivation for the year was Beyonce, after seeing Q
ueen B in her very revealing dress at the Met Ball
in New York on Tuesday.
Khloe tweeted: "I just got my motivation for the year! Holy moly! Yes! I see you! Shut it down."
She later said: "Just about to chow down on some dessert… But thanks to a few beautiful ladies at the Met Gala red carpet, I just got a little self control… Who am I kidding… I'll probably still eat dessert!! Yumm!"
All you need to know about
Khloe Kardashian
: