Keeping Up With The Kardashians producer Ryan Seacrest has confirmed the cameras were rolling when Bruce Jenner told his daughters about his transition into a woman.
Two special episodes of the E! show will air this series showing the moment Bruce broke the news to the family and their reactions.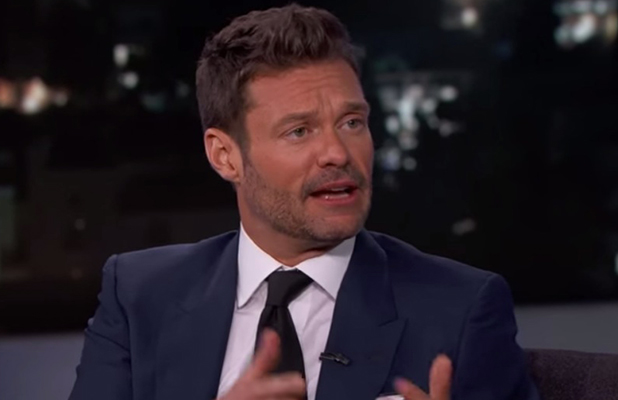 "It's Bruce talking to the family and telling the family what he's been through and what he is going to go through," said Ryan during an appearance on
Jimmy Kimmel Live
this week
"The show is a docu series, it's a docu show. And this is the reality of him having to share with the family what is going on. He's been doing it so many years with the cameras in the room and this is his story."
Ryan added: "There are times when we have one person in the room and you don't really feel there is a camera there. Throughout all these years there have been some very unvarnished and raw, real moments with the family."
Some moments that are so raw we'll never see them on TV.
Ryan - who also hosts
American Idol
- admitted that despite us thinking we've seen EVERYTHING when it comes to the Kardashian-Jenner clan, there have been some scenes that were just too much to show on TV.
Sadly, he didn't elaborate on what they were!
Olympic champion
Bruce confirmed he was transitioning into a woman last month
, giving an exclusive two-hour interview to ABC News in which he spoke of that moment where he told his children what was going on.
His youngest children, Kendall and Kylie, sent a statement to the show's interviewer saying they loved and supported their father, while his eldest children - Burt, Cassandra, Brody and Brandon - all joined him on the interview to offer support.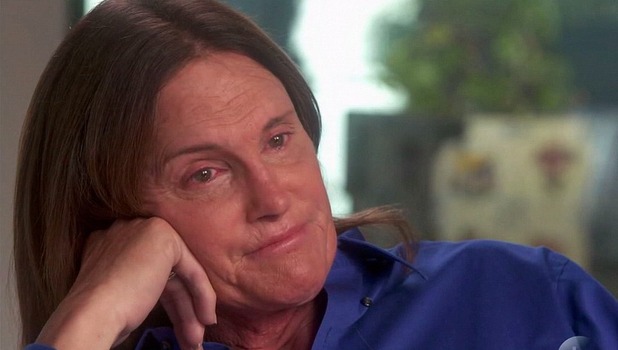 Bruce revealed that out of his stepchildren - Kim, Khloe, Kourtney and Rob Kardashian - it was Kim who was the easiest to talk to, thanks to her husband Kanye West.
"Kim told me a story. She goes, 'You know what really turned me around on thinking about this?' I said, 'What?' She goes, 'Kanye.' I went, 'Oh, okay.' He says to Kim, 'Look, I can be married to the most beautiful woman in the world, and I am. I can have the most beautiful little daughter in the world, and I have that. But I'm nothing if I can't be me. If I can't be true to myself, they don't mean anything.'
"Since then, Kimberly has been, by far, the most accepting, and the easiest to talk to about it."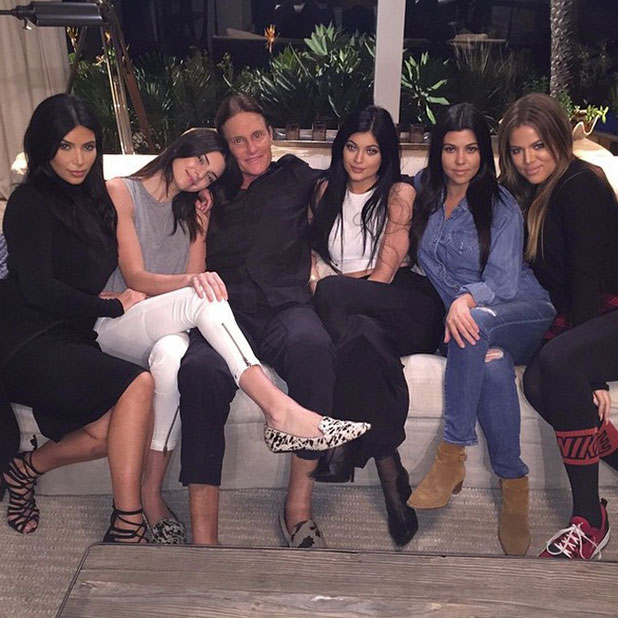 Bruce also revealed that Khloe has taken his transition the hardest.
"You would think out of all of the kids, Khloe was, the most fun, open-minded, 'yeah let's go party.' That's not the case with Khloe. She's had the toughest time with it, because she's had a lot of losses in her life. She lost her father at a young age. He died suddenly, cancer. And Lamar had his issues.
"She feels like this massive, 'My whole life's falling apart. It's my dad.' And I'm trying to explain that I can't argue that point, but I'm not going anywhere, I'm still going to be there for you."
All you need to know about
Khloe Kardashian
: