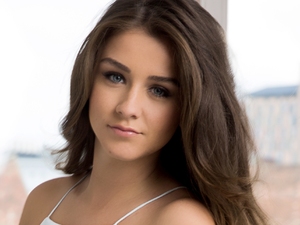 Brooke Vincent exclusively shares her fashion favourites, beauty and style picks and celebrity highlights with Reveal.
Hello everybody,
I hope you're all having a lovely week. How exciting is it that we have a new princess?! Little Charlotte Elizabeth Diana! She is super super cute and when I saw the video online of Kate coming out of the hospital I cried. (I am so emotional!) I know being a princess you have certain expectations to uphold, and just like so many other new mothers, Kate was in and out that hospital in a day! How beautiful did she look stood there in her heels just hours after giving birth and smiling for pictures and waving to the press?! There is not a chance you would catch me stood on those steps smiling hours after giving birth! I do love Kate though, she's such a modern day princess.
Filming in London
So this week, I've been to London to film ITV's
Play To The Whistle
, which is a sports comedy family show on a Saturday night.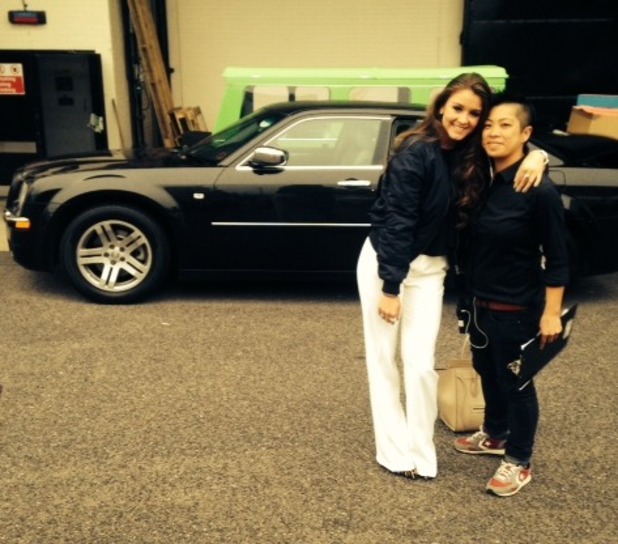 On the show you have two team captains, Bradley Walsh and Frank Lampard, and the presenter, the beautiful Holly Willoughby, who may I add is looking extremely well considering she's just had another baby.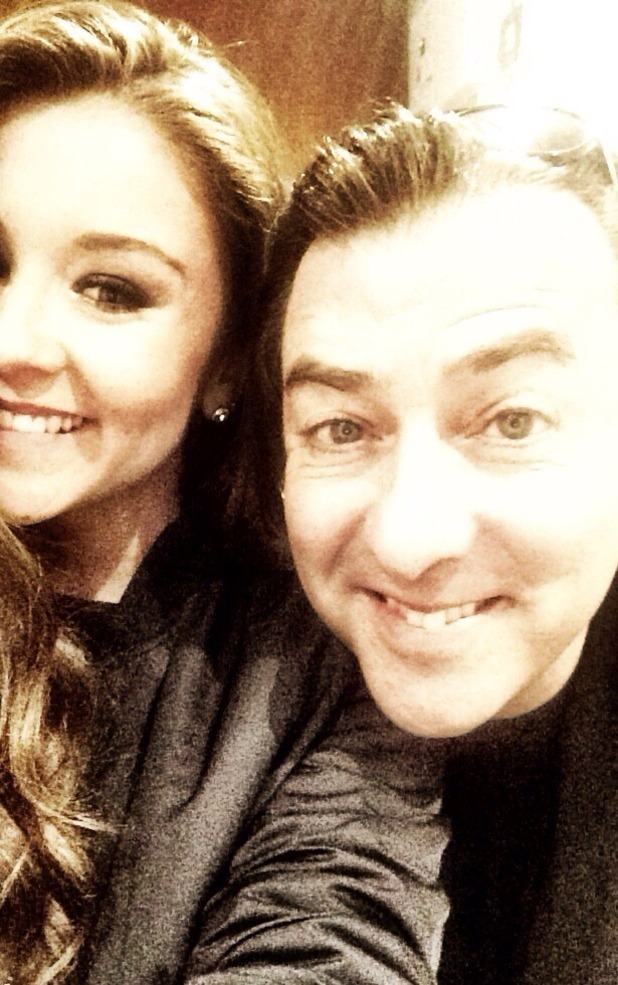 I had Bradley and Jonathan Ross on my team, who were both lovely. On Frank's team was Ap McCoy and Romesh Ranganathan. I do have to thank the boys for not absolutely ripping into me, but I had such a great time. I can't wait to watch it – its on ITV1 on 16 May!
Catching up with friends
Also while in London, I caught up with my old friend Harley from Rizzle Kicks. We were laughing about our younger days when me, Jordan, Harley and Sacha used to see each other at events and run around like annoying children! It's so funny to look back on now, but it was lovely to catch up.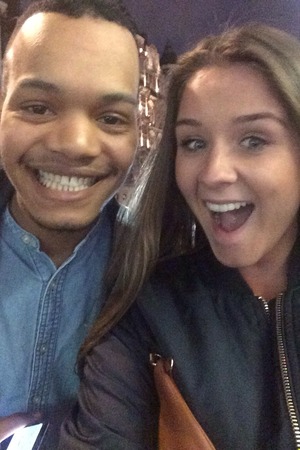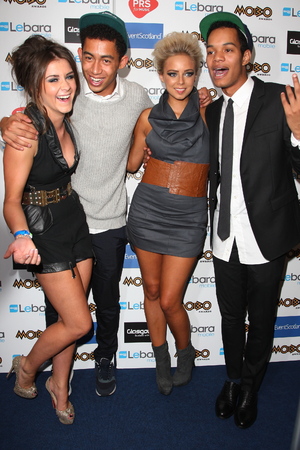 We had a walk round London, which is very rare for me because normally when I'm in London it's for an awards ceremony, and all we see is the train station, the hotel room and the venue. I don't think I have walked so much in my life! I'm sure I pulled a muscle, ha ha (team taxi).
Nail varnish nightmare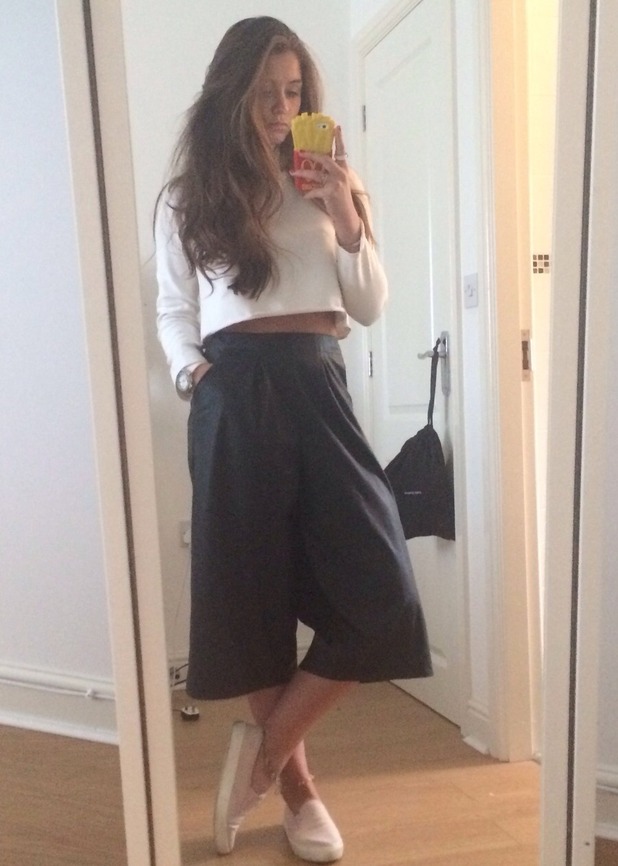 So I bought these pants the other week, and I know they will not be everyone's cup of tea, but I love them or should I say loved... Because after my day shopping in this outfit I went to paint my Nana's nails for her and spilt the nail varnish all over them. Bright pink! How annoying! I know this happens to a few people because when I Googled how to get it out, there were lots of different options. If I get one that actually works, I will let you all know.
Kylie Jenner
Now we are all familiar with Kylie Jenner, if not, she is the youngest Kardashian sister that seems to have had a huge effect on young girls. I've been 14 to 18 myself and I remember this as such a frustrating time because you want to be older and be able to do more things and experiment with how you look. But now I think because girls are looking up to Kylie that they feel the pressures of things that maybe should only be experimented at when you get to my age. Contouring make-up is huge at the minute, and also her famous lips. Girls these days are obsessed about what they are wearing, how they are standing in pictures, pouting in pictures and most of all showing off their assets. I never remember it being like that when I was younger. All my friends seem to go through the 'You're growing into your face' stage and come out the other end. It seems nowadays girls are skipping that because there are more things that are open for them to use, for example make up lessons on the internet. I think at such ages of 14 to 18 you should enjoy looking and being that age, not worrying about how you think you should look. You don't need a big bum, skinny stomach, big lips and nice eyebrows to be pretty because I think that's what a lot of people are classing as beauty these days. You have the rest of your life to experiment with how you look! I promise girls, they are the best years of your life, and I have so many pictures I look back on and laugh about because I can't believe I ever left the house looking like that. I read a quote and I also put it on my Instagram the other day which I loved and it said: "We are too concerned about taking photos to look good for social media, instead of taking photos to create memories." Preach over.
Michelle Keegan's hen do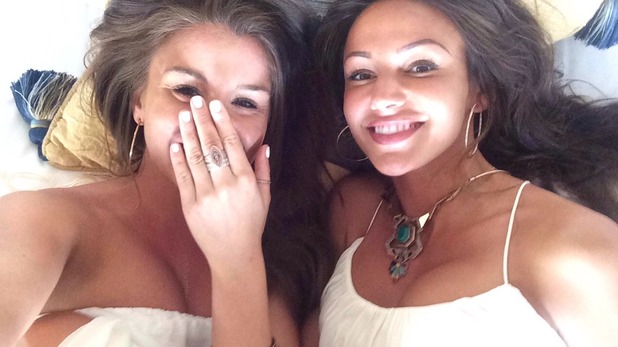 There are more pictures from Michelle's Dubai hen party this week, and trust me, we all have a few funny ones that won't be going ANYWHERE! But I hope you had a lovely time Mich, and here's one that I took while we were relaxing at the pool!
Filming Coronation Street
Corrie
is very exciting for me at the minute, as it's all Webster's scenes, which I love. After being in
Corrie
for 10 years you grow so close to people, and my family on screen are definitely my second family. I love Sally Ann Matthews (who on screen Sophie Webster doesn't like, but I love her), she is like another mum to me. She looks after me, laughs at my jokes and explains words I don't understand! Ha! Amy Kelly also makes me laugh; she is like a ball of energy! I think she's learnt that I need to wake up properly for a full conversation instead of telling me when I'm half asleep and then having to repeat herself. Michael Le Vell, on the other hand, well... he just thinks I'm a general nuisance, but he has really looked after me these past few weeks. Thanks family!
Birthday shout-outs
There have been a few birthdays this week, starting with the beautiful David Beckham. Talk about being a fine wine! How lovely! I kept up to date with his day on Instagram and it looks like he had fun. Also this week was my Nana's birthday, although she couldn't remember how old she was going to be when I asked her the other day. Ha ha! I think she muttered 62 when her 60th had been well over five years ago.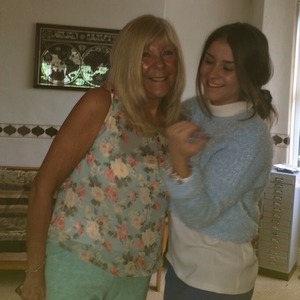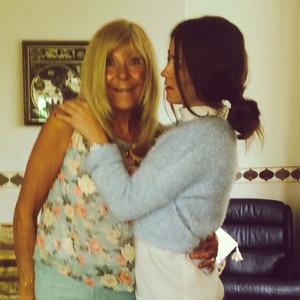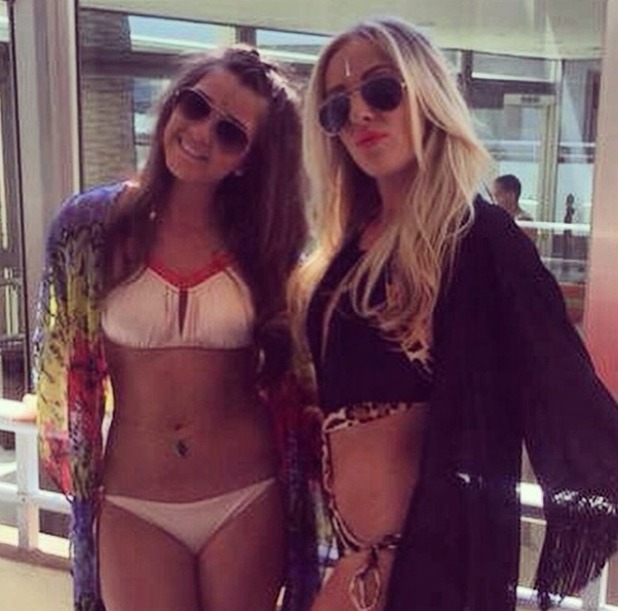 Happy birthday Nana. (She likes to have a read of my blog to see what I have been up to!) Also, happy birthday to my friend Danielle. Have a lovely day babe x.
So have a nice week everybody and let's hope the sunshine comes back because I have had to wear a big coat today - not happy!
Peace up Reveal!
Brooke xx
For exclusive competitions and amazing prizes visit Reveal's Facebook page NOW!