We can't say we've ever imagined Joey Essex at the helm of 10 Downing Street, and the thought is frankly...terrifying.
But that's exactly where the King of Essex is headed for his new ITV2 show
Educating Joey Essex: General Election, What Are You Saying?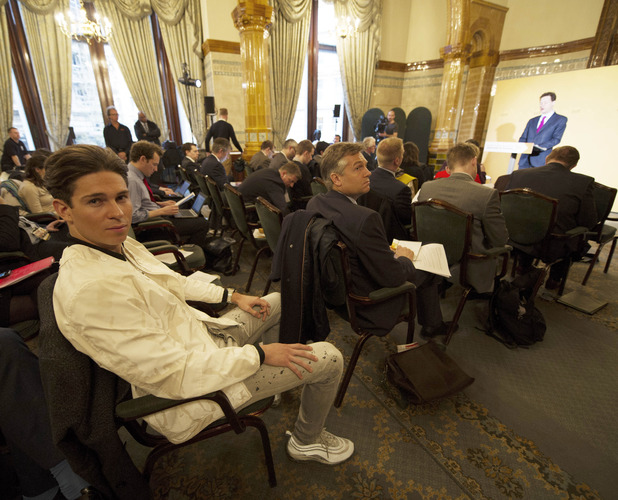 Treading the boards of Parliament, a suited and booted Joey spent an entire week chasing down the UK's party leaders, determined to give himself and young viewers a clearer view on politics.
So what's it like to share a cod and chips with UKIP's Nigel Farage and give each politician a run down on their not-so-reem clobber? We'll pass you over to Joey himself...
What did the leaders make of you? Have they watched TOWIE?
"I'm not sure if they've watched TOWIE but of course they knew who I was. The first thing Nigel Farage said to the producers was, 'What's Joey wearing today?' so he was obviously interested in my dress sense. He invited me to go for a pint with him but we ended up in the chippie. Nick Clegg liked me because he winked at me and I'd already met Ed when I went to a house party with him a couple of years ago. It was sick, like a posh party with champagne and all that. But we didn't really party, he just made a speech."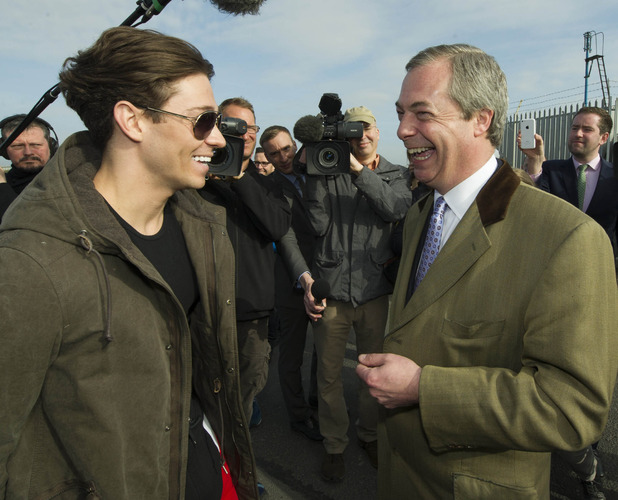 Why do you think it's important to vote?
"I want to vote and I've registered to vote but a lot of young people don't vote because they don't know anything about politics."
Were you interested in politics before the show?
"I didn't even know who the Prime Minister was until six months ago and now I think people should pick up the phone." [Or go to the polling station Joey – it's not
The X Factor
!]
What was your biggest discovery?
"That Nick Clegg loves a selfie. He also said to me, 'Look Joey, we are not going to win this election'. I learnt that he maybe doesn't have much chance of winning the election, but you're not supposed to admit that! A football manager doesn't say to his players, 'We're not going to win but let's give it a try anyway'."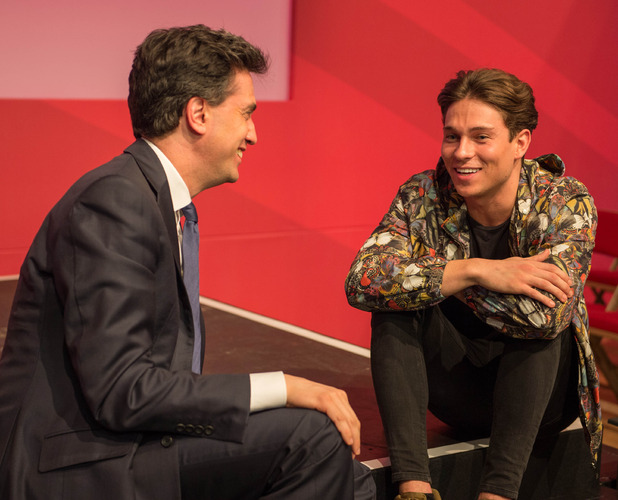 What would be in your own manifesto?
"I wouldn't run for parliament. It'd stress me out so much and I'd go grey. But I'd definitely make 10 Downing Street into a world. It just looks like a normal house but it's got its own passport control and everything. So I'd paint it bright yellow, orange and blue. I'd make another sick day like Christmas or Easter too. My birthday is July 29th so I'd call it Joey Day or something and everyone would go mental with parties and presents."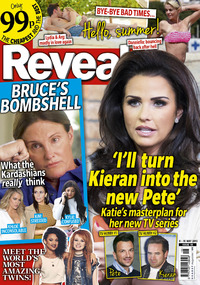 Who would fit in best in Essex?
"Ed Miliband would fit in best because he has the best hair. All of the others have short hair and nobody really has short hair in Essex. None of them had good clothes to be honest."
Who had the most reem clothes?
"Nick Clegg is probably the best dressed. He has a different colour tie to his suit, which is a start! I think
Dan Edgar [Joey's pal and TOWIE star]
would make a good Prime Minister. He looks good in a suit and he's got a bit of swag. He's wise, too."
Educating Joey Essex: General Election, What Are You Saying? is on Tuesday 5th May at 9pm on ITV2
The full Q and A is available in this week's Reveal magazine
For exclusive competitions and amazing prizes visit Reveal's Facebook page NOW!