The wait for the royal baby and all the excitement had us thinking about other famous babies that have had EVERYONE talking before they're even born. So, here are five other famous cuties that had us all excited before they even arrived in the world.North West
Parents: Kim Kardashian and Kanye West (obvs!)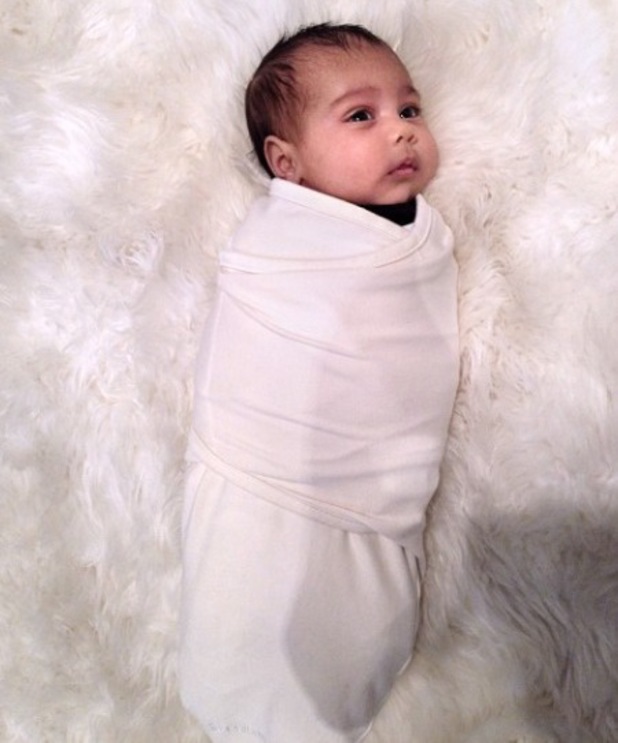 Kim Kardashian and Kanye West's first child was a mini superstar before she was even born. Where do we start with the build up to this baby! The surprise New Year's Eve baby announcement? The amount of excited celebrity pals? The first signs of a baby bump?
EVERYTHING about Kim's pregnancy was headline news from her maternity fashion choices, baby name rumours, godparent speculation to the fact she was having a difficulty pregnancy. Every outfit was scrutinised – so much so that Cheryl Fernandez-Versini came out in Kim's support and told everyone to back off her.
After the massive build up, the actual birth was rather low key. News of the baby came via source reports from the US revealing Kim had delivered a baby girl in LA on 15 June 2013. Nothing else about little North was low key though! The much-discussed baby name, the will-they-or-won't-they sell pictures debate, the reports of lavish baby gifts. For a family that loves the limelight, we actually didn't get our first pictures of North until that August when an image was shared on Kris Jenner's now-defunct chatshow.
Blue Ivy Carter
Parents: Beyoncé and Jay Z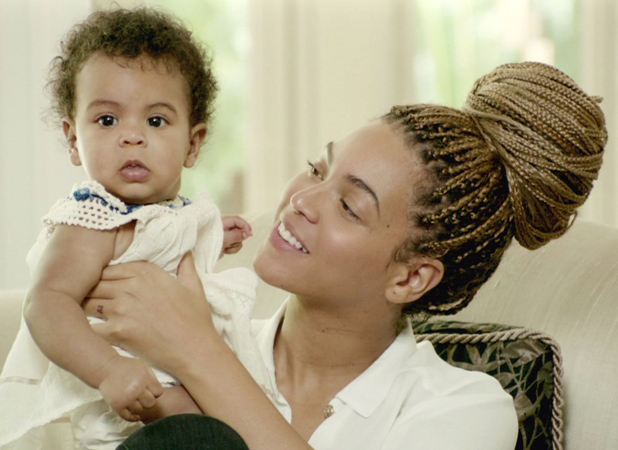 The First Child of Rap and RnB! EVERYBODY was awaiting the birth of Beyoncé and Jay Z's first child, not least because of the numerous rumours that Beyoncé was sporting a fake baby bump and had paid someone else to carry Blue. Needless to say, both she and Jay laughed this off numerous times.
There were also the stories of Bey having booked an entire hospital floor and enjoying the life of luxury while in labour. Though, if we had a bazillion pounds we may do that too…
Little Blue was born in January 2012. (Fun fact: Bey checked into the hospital as Ingrid Jackson!) From the second she was born, Blue was making famous friends. Rihanna and Gwyneth Paltrow were among those who sent well wishes. The first picture of Blue was released that February to B's Tumblr: Beyonce cradling her daughter while smiling at the camera.
Harper Beckham
Parents: David and Victoria Beckham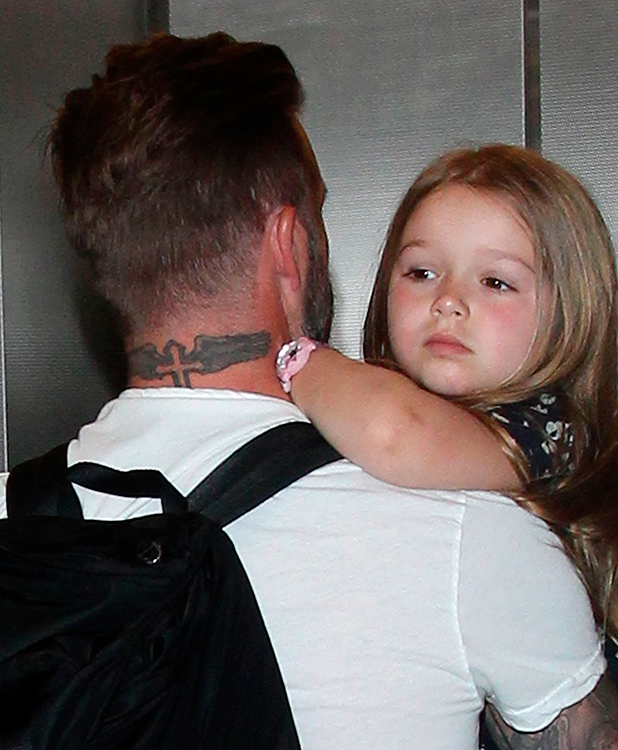 Actually, all four of the Beckham kids have caused much excitement ahead of their birth but Harper in particular because she was the first girl! When news of the pregnancy -and that it was a daughter came, it felt surprisingly special and personal to all of us because we knew how much Victoria wanted a little girl: she'd said in one interview she couldn't wait to have a daughter to dress up, teach about make-up and have nail painting sessions with. Aww!
The Beckhams are a family that many of us have literally grown up with - from the days of Posh in the Spice Girls, her engagement to footie player David, the arrival of Brooklyn, that lavish wedding with his and hers thrones... We've been there for all the major moments in their lives.
Posh 'n' Becks welcomed the ridiculously cute Harper Seven Beckham in July 2011 at Cedars-Sinai Hospital in Los Angeles. A true superstar-in-the-making, she was living the high life before she was even born! Victoria was pregnant with Harper when she attended Kate and William's wedding at Westminster Abbey. Our first look at Harper was a ridiculously cute picture posted to Twitter by Victoria showing David cradling his teeny tiny tot. Our hearts melted.
Prince George
Parents: Prince William and Kate Middleton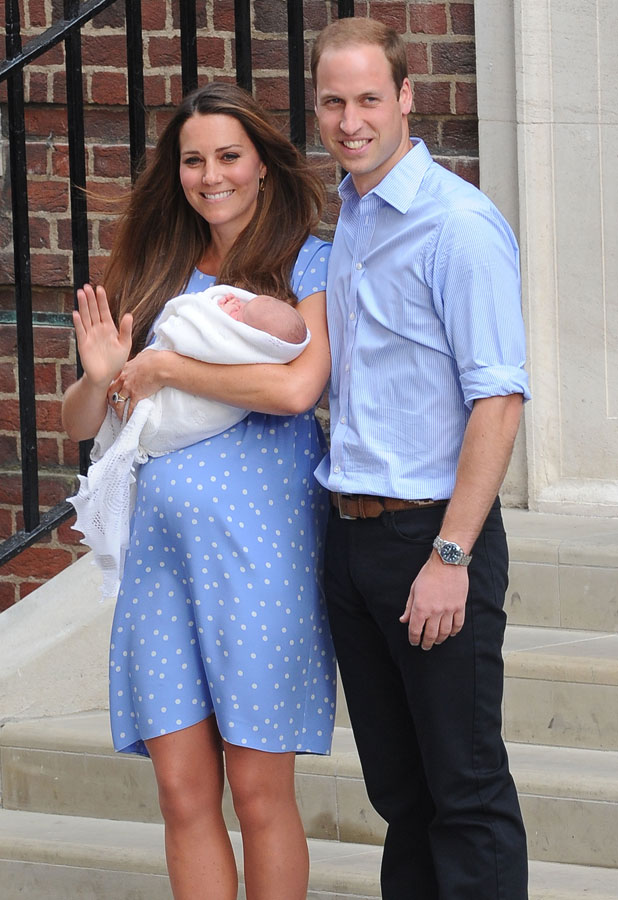 The original royal baby! We've never seen anything like the hysteria surrounding the birth of the third-in-line to the throne. The pregnancy announcement was massive news but nothing compared to the sheer insanity surrounding the last few days of Kate's pregnancy!
Media and fans descended on the Lindo Wing, coming from around the world to get their first glimpse at Kate, William and the newborn. Anyone else remember the nonstop news footage of those double brown doors at the hospital? Any time the doors opened, the crowd and reporters would get all excited… only to find it was usually some poor soul just trying to leave work.
When the couple finally announced the birth of George on 22 July 2013, there was a town crier, screams and cheers, breaking news banners across the world. A gun salute took place, buildings lit up in patriotic colours and, of course, there was the spectacle of the birth notice being taken by escorted car from the hospital to Buckingham Palace where it was displayed on an easel in the forecourt.
For exclusive competitions and amazing prizes visit Reveal's Facebook page NOW!