Made In Chelsea's Spencer Matthews has very much been at the centre of the show since its inception in 2011.
The reality star is well known for his numerous on-screen romances, his past infidelity, shock admissions and banter with his 'bois'.
Now Spencer (or Spenny as we love to call him), is somewhat a changed man. Sporting a new trim and healthy figure, the 26-year-old is also very much loved-up with his girlfriend Lauren Frazer Hutton.
No longer the 'show villain',
Spencer did admit to us earlier this month that he misses causing havoc
, telling
Reveal
: "It is boring being nice! I fancy going dark again at some point. It would be great to have some good, old-fashioned hissing scenes!"
We take a look back at some of Spenny's most outrageous quotes...
In series one, Spencer really set the tone for the whole show...
"I wouldn't sleep with anyone other than my girlfriend....at the moment."
Spencer does not like competition, least of all when Andy Jordan is trying to pursue Louise Thompson...
"Dude, if you want to crack on and go head to head on it, you're going to f**king lose. So do it if you want, I just wanted to basically say that you are treading on my toes."
After cheating on Louise, Spencer came out with this...
"It's f**king hard to respect you when you allow me to cheat on you."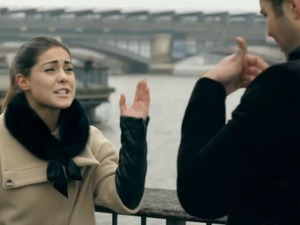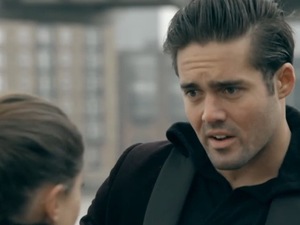 Spencer really saved some of his harshest words for Louise...
"You're an embarrassment to social situations."
Oh, Spencer isn't done with Louise just yet...
"You're going to go home after this and cry your f**king eyes out. And I hope you do."
Spencer isn't the best at showing remorse...
Jamie: "Are you sorry?"
Spencer: "I feel bad."
Spencer tells Stephanie Pratt that he didn't really want her to move in with him...
Stephanie: "I asked if I should stay in a hotel!"
Spencer: "I didn't want to incur you the cost!"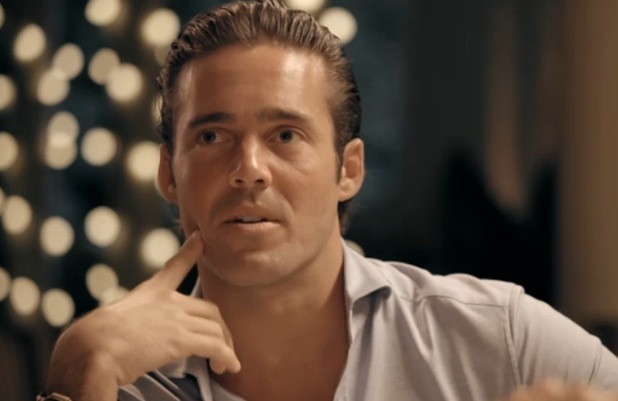 Spencer on Stephanie and Josh Shepherd's relationship...
"You know how they make Foie gras? How they force feed the geese... They're literally like force feeding us relationship foie gras."
Spencer bizarrely dishes out relationship advice...
"Rumours ruined us, don't let that happen to you."
Spencer to BFF Jamie Laing:
"Your loyalty has been brought into question."
Another hidden gem from series one...
"I'm so honest with everyone. Maybe it's a downfall."
Also, can we just take a moment to remember when
Spencer said he and Andy Jordan were "samesies" and coined the nickname "Spandy"
- just brilliant.