Pregnant Kate Middleton was pictured driving son George to a swimming lesson at Buckingham Palace yesterday.
While f
ans gather at the Lindo Wing awaiting the royal baby's birth
, the duchess has been getting on with things and going about her everyday life.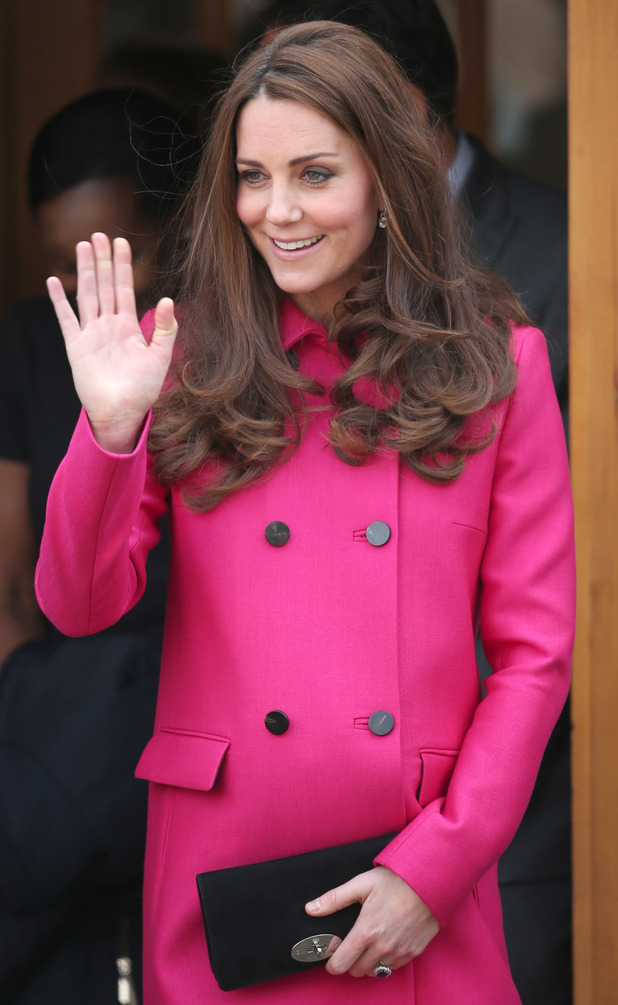 On Tuesday (28 April), she was seen leaving Buckingham Palace in a Range Rover, accompanied by a security guard, after bringing George, nearly two, to the swimming pool there.
Kate's due date is believed to be mid to late April,
although Kensington Palace never officially confirmed an exact date.
It's widely reported that she's three or four days overdue.
If the royal baby arrives today, it will be born on Kate and Prince William's fourth wedding anniversary. That would be good timing!
Eager royal
fans began gathering at the Lindo Wing last week
hoping to get the first glimpse at Kate and William arriving – and have a plum position for when they leave the hospital with their newborn.
Yesterday, the
royal couple sent the waiting fans hot drinks and breakfast pastries
to acknowledge their presence and send thanks.
It's not yet known whether baby number two is a boy or girl.
Kate Middleton
's maternity wardrobe: