Jennifer Aniston kept a low profile as she headed out with friends in New York last night.
The former
Friends
star looked as fabulous as always in her low-key outfit of ripped jeans, brown wedge boots and black coat, matched with a black scarf and sunglasses.
Sigh Jen. You ALWAYS get it right!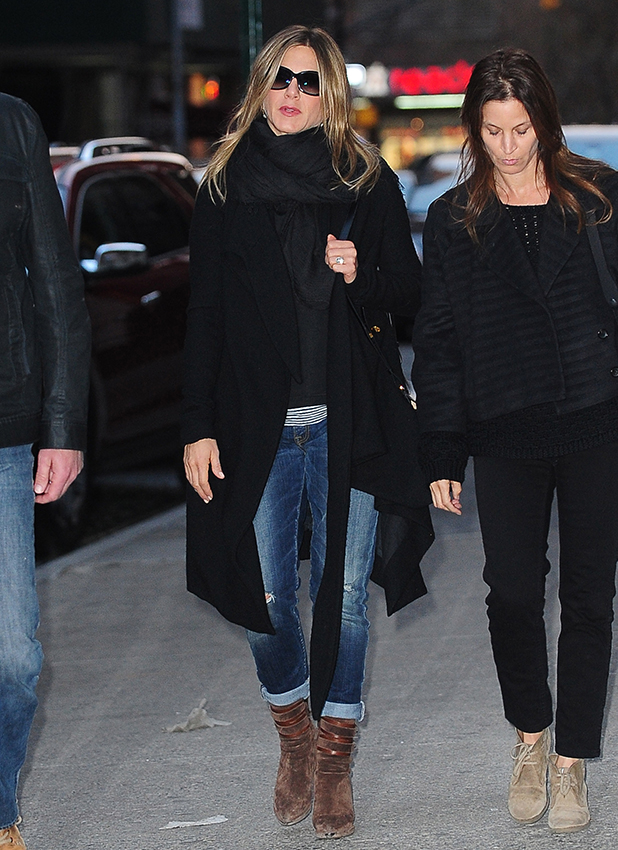 Jennifer, 45, was pictured out and about while former
Friends
co-star
Courteney Cox was gushing about her in a new interview with Yahoo.
Courteney branded Jen one of the "greatest friends" you could have.
Aww!
Jen stepped out to support Courteney in LA last week, attending the premiere party for Courteney's directorial debut
Just Before I Go
.
But will we ever be seeing Jennifer and Courteney on screen together?!
Well, according to Courteney, it's not looking likely!
When asked by Yahoo about a
Friends
reunion, she replied: "Dear lord let it go people, we're not doing it. It's just not gonna happen! We have not really had a Friends reunion. We've gotten about 80 per cent there but there's always one person who flakes at the end... I'm not gonna name names!"