The Osbournes reboot has been cancelled.
Sharon, Ozzy, Kelly and Jack had been working on a revamped version of their classic reality show to air on VH1 that would allow viewers a glimpse at where they are in life now. The original show aired on MTV between 2002 and 2005.
But it's now been scrapped.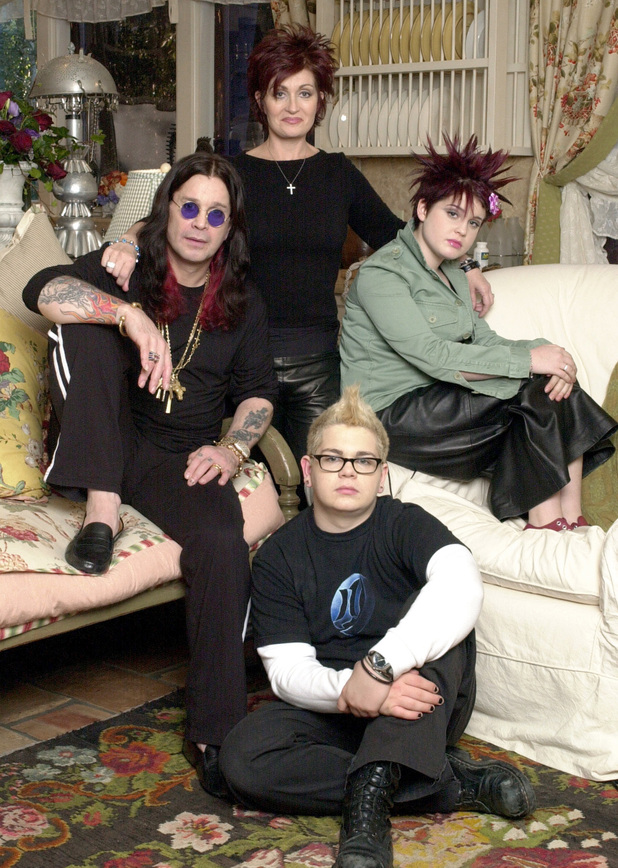 An exec at
VH1
told The Hollywood Reporter: "We are no longer talking to the Osbournes about a series; that's not going to happen. We wish we could have worked it out, but it just didn't come together for us. The family has been absolutely lovely and we wish them the best. We'd love to figure out a way to work with them at some point in the future."
Gutted!
Sharon had
confirmed a new series of The Osbournes back on November,
saying it would run for around eight episodes and that Ozzy had been the main champion.
"Ozzy has decided he wants to do another few episodes, not a whole season about eight episodes ofThe Osbournes," Sharon revealed. "At most, there will only be six to eight episodes and it's a catch-up on our lives and where we are now because it's been so long since we've been seen as a family.
"It was all my husband's doing because he looked back on his life and he said, 'I wish we could have done The Osbournes now where I'm clean and sober'. Ozzy is coming up with his last tour with Black Sabbath and there's so there's much to talk about."
As well as catching up with the original foursome, we would have got a look at Jack's life with wife Lisa and daughter Pearl. Lisa's currently expecting their second child.
Fingers crossed another channel picks it up!
Watch Sharon talking about the show below: