Bruce Jenner has threatened legal action over the first pictures of himself wearing a dress.
Images emerged last week of Bruce wearing a striped maxi dress while standing outdoors, but lawyers for Bruce have claimed the images were taken via a long lens and he was on private property.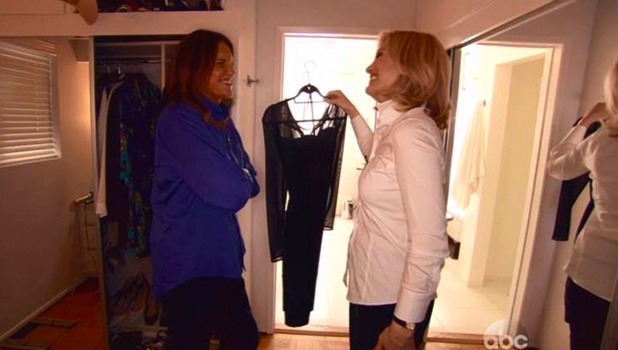 A statement issued by Bruce's lawyer said: "The photos were clearly unlawfully taken from a very long distance using an enhancement device.
Bruce Jenner
is going to enforce his right to privacy."
Father-of-ten Bruce, 65, confirmed on Friday night that he's transitioning into a woman. It followed months of speculation about his changing appearance.
He said on ABC News: "For all intents and purposes, I'm a woman. People look at me differently. They see you as this macho male, but my heart and my soul and everything that I do in life - it is part of me.
"That female side is part of me. That's who I am."
Bruce did not appear as a woman on the interview, but he did show interviewer Diane Sawyer a black dress that he would be wearing to dinner. She later confirmed she had met with him as a woman.
His transition will continue to be covered in a new, as yet untitled series to air on E! later this summer.
For exclusive competitions and amazing prizes visit Reveal's Facebook page NOW!