Khloe Kardashian tried to slip through Los Angeles International Airport unnoticed yesterday.
The
Keeping Up With The Kardashians
star hid under a fedora hat and sunglasses as she arrived at LAX to catch a plane out of town on Monday, 27 April.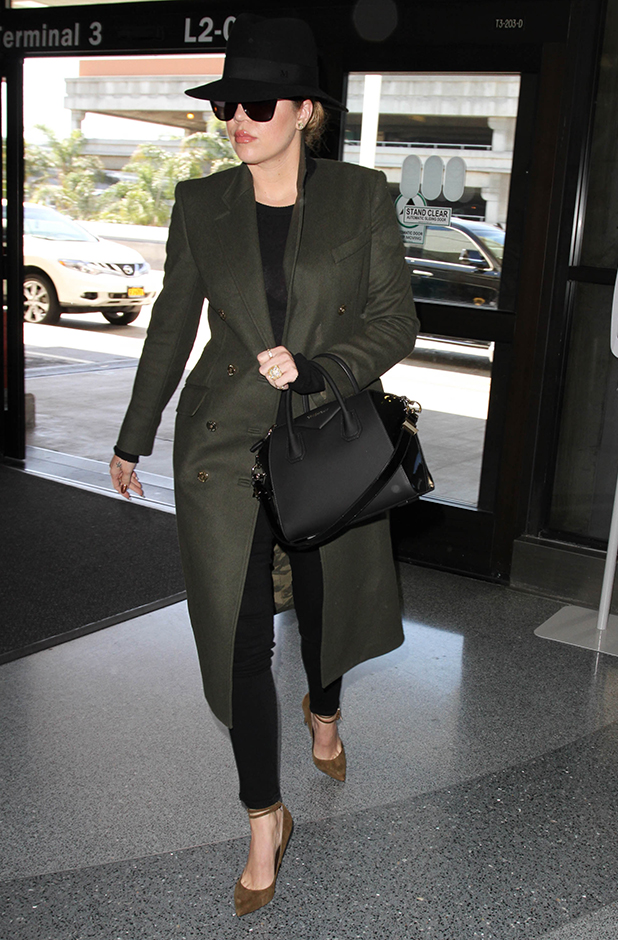 Khloe, 30, was off to Chicago for work but hasn't revealed yet what exactly she's been up to.
On Friday night, she and around 16 million other people sat down to watch ABC News' interview with Bruce Jenner in which he confirmed he does wish to live as a woman.
Bruce is Khloe's stepfather through his marriage to her mother Kris Jenner, which lasted 22 years.
During his interview, former Olympian Bruce admitted that Khloe was the child who was having the biggest struggle adjusting to his transition and new life.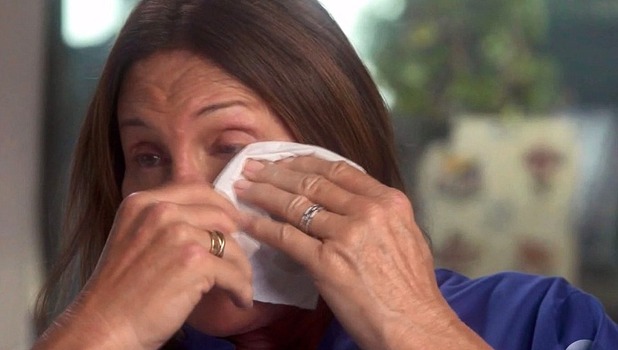 Bruce explained Khloe's struggle was because of the losses in her life, including the death of her father Robert Kardashian and her split from husband Lamar Odom amid rumours of infidelity and drug use on his part.
"You would think out of all of the kids, Khloe was, the most fun, open-minded, 'yeah let's go party.' That's not the case with Khloe. She's had the toughest time with it, because she's had a lot of losses in her life. She lost her father at a young age. He died suddenly, cancer. And Lamar had his issues.
"She feels like this massive, 'My whole life's falling apart. It's my dad.' And I'm trying to explain that I can't argue that point, but I'm not going anywhere, I'm still going to be there for you."
Khloe - like her siblings - tweeted during the interview to voice her support for Bruce.
She wrote: "Just finished watching the #BruceJennerInterview with the family. Bruzer, I'm soooo proud of you! Dads really are heroes."