Since auditioning for the X Factor as a nervous 16-year-old in 2012, Ella Henderson has really come into her own.
With platinum-selling number one single
Ghost
and album
Chapter One
under her belt, the 19-year-old is about to embark on a tour with Take That, before hitting the summer festivals then starting her first solo tour.
It's going to be one hell of a year for the soulful singer – and one she's more than ready to tackle.
"I'm so excited about the upcoming tours. To use the Take That tour as the warm up gig for my own tour is incredible," says Ella.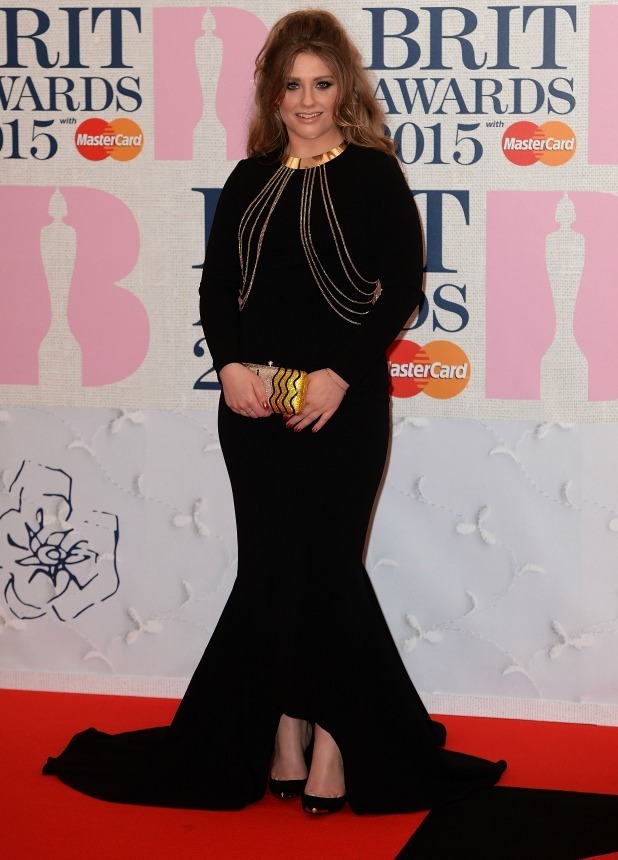 "Those boys are lovely, they're northern, I'm northern, so there's a connection there already. Gary was on X Factor when I was on it. I've written with Mark Owen before, so we get along. It's going to be a lot of fun."
She adds: "I do some summer festivals afterwards, then go on my own tour. Last year, I did a lot, but it was promotion. Performing in front of a TV camera is not the same as performing in front of thousands of people. I feel ready for that!"
It's been a long-time coming for Ella, who won a scholarship to a performing arts school near London aged 11, and left the family home in Grimsby to pursue her dream.
Ella believes boarding school prepared her for the X Factor, saying, "I was used to putting myself in a bubble, just getting on with things and being determined and well driven."
She won over judges Gary Barlow, Louis Walsh, Tulisa Contostavlos - who ended up mentoring her - and Nicole Scherzinger during the X Factor, yet, to everyone's shock, she finished in sixth place.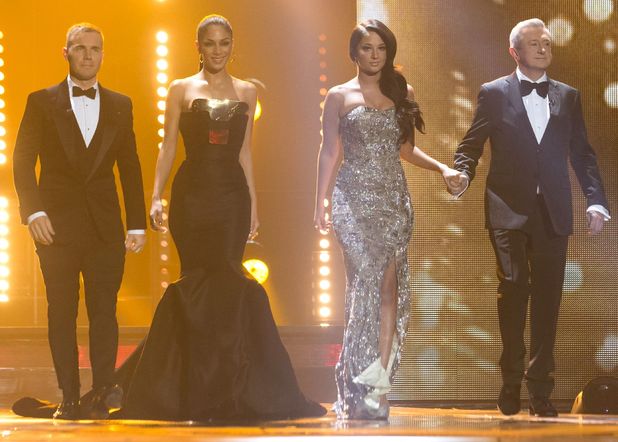 Show host Dermot O'Leary subsequently described Ella as the best contestant the show had ever had.
And, perhaps most importantly of all, she impressed show boss Simon Cowell, who signed her to his Syco label immediately after her elimination.
Ella admits having Simon as her first boss is strange, but says he's done everything he can to support her.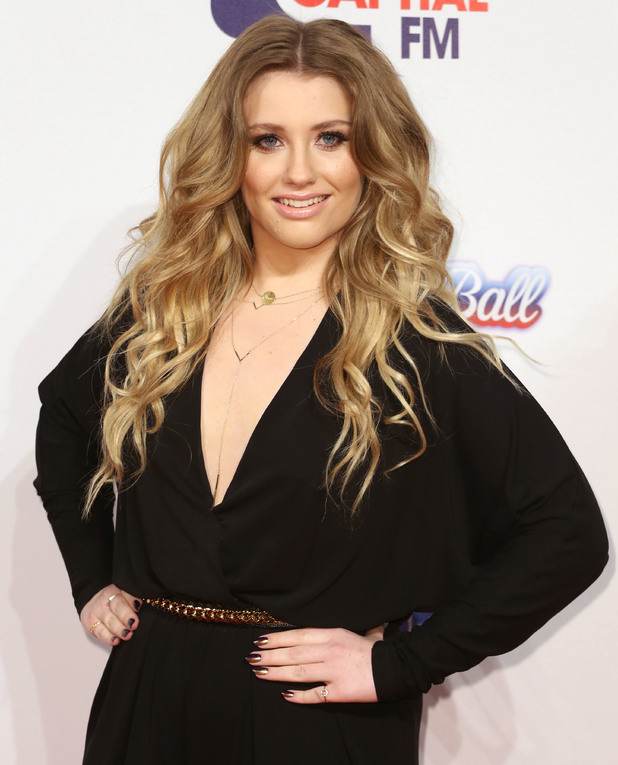 "Simon is great, he's amazing. It's weird to say that he's my first boss in life, but it's pretty cool," she says.
"To have someone like him guiding me and to have him there when I need him, with his advice and expertise in the industry, is incredible.
"I told him what I wanted my sound to be. I don't quite know what my image is yet, but I said, 'let me just write and see how it goes'.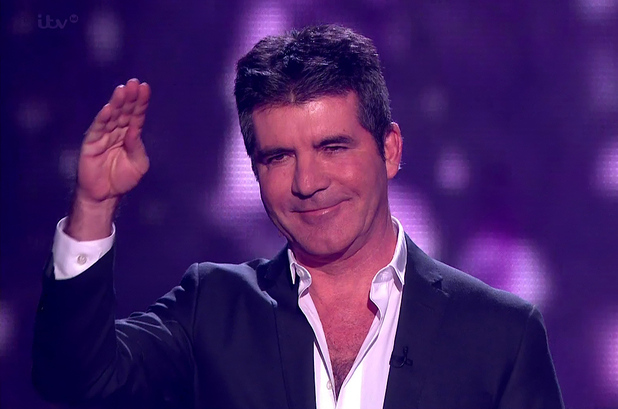 "For him to have the belief and faith in me to let me do that, and just say, 'here's the tools', was amazing. That's all I wanted."
The "tools" Simon gave Ella included the opportunity to work with some of the hottest names in the music industry. Most notably, Kenneth 'Babyface' Edmonds, winner of ten Grammies, who has worked with the likes of Madonna, Eric Clapton, Mariah Carey and Whitney Houston, and Ryan Tedder, the frontman of OneRepublic and the writer behind modern classics such as Leona Lewis's Bleeding Love and Beyoncé's power ballad Halo.
"These are people who are helping me grow," says Ella. "I embraced it. I was very nervous at first, but I quickly got into the swing of things. It was magical.
"I don't have to get dolled up, they just want to see the real, raw me and have me open up to them. I get to call them friends now, I hang around with them on my own time."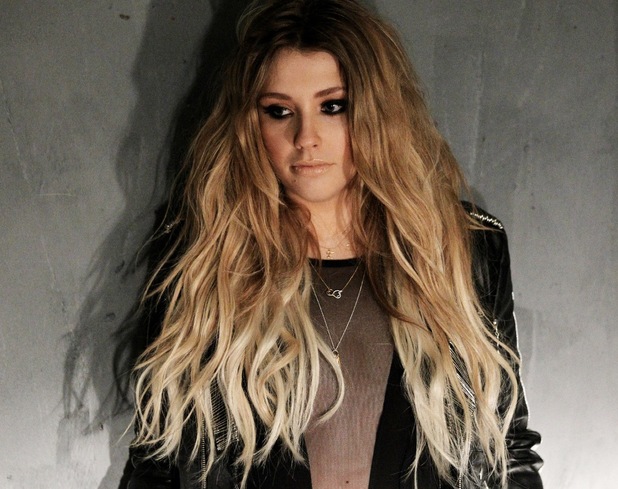 Ella says she has her down days, just like anyone, but quickly reminds herself how lucky she is to be living her dream.
"I really appreciate the fact that I'm still doing this," she says. "You see people – and I'm not talking about people who've been around for a few years – you see people who have one single and are then dropped [by their label]. I always appreciate that I get to do this.
"I love the travelling too. I never anticipated being able to travel to as many countries, such as Australia, New Zealand and the United States, it's incredible.
"The fact that my music is the thing that's taking me there, and I haven't just got a backpack on, it's amazing."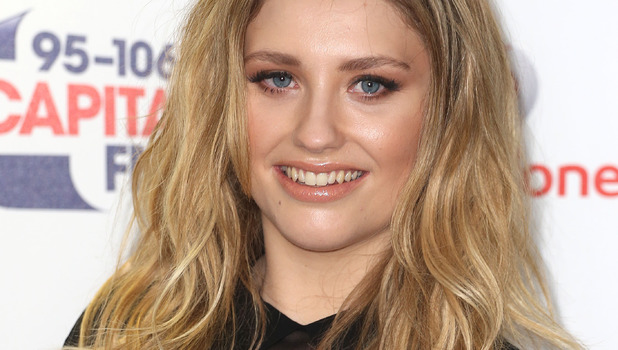 What strikes us about Ella during the interview is just how grounded and down-to-earth she is – a rarity in celeb culture. It's clear she knows her own mind and has bags of confidence, but her easy manner and northern sense of humour shine through – something she credits to her tight circle of family and friends.
"I'm aware that people probably couldn't relate to what I do and that it's not a normal life," she says. "I never want to accept that what I do is normal, because it's not. I do question that sometimes, but then I realise I'm living my dream.
"I have such a grounded family and they're the people to remind me of that when I do have those times. We all have our moments in life, but I love what I do."
And her friends, too, keep Ella's feet on the ground. She admits it's tough to fit in time to see them and her boyfriend, Matt Harvey, who still lives in Grimbsy, but she certainly makes the most of it when she does get the chance.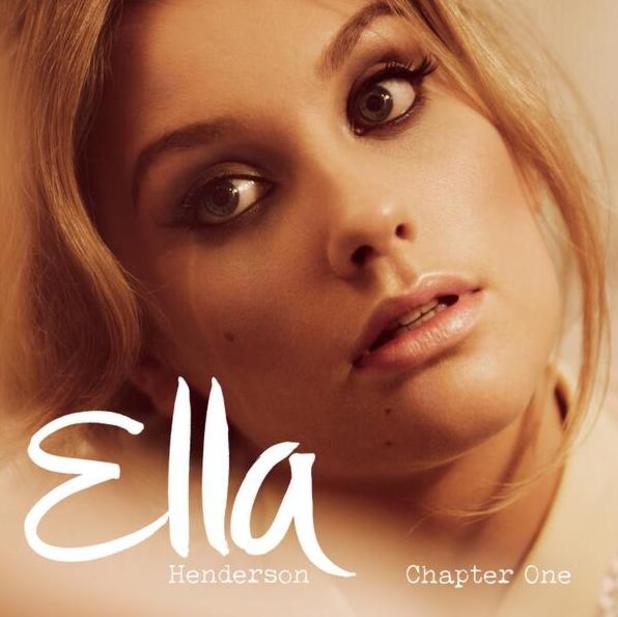 "I love seeing my old friends. I've done so much travelling the last year and it was really nice the other week when I went home," she says.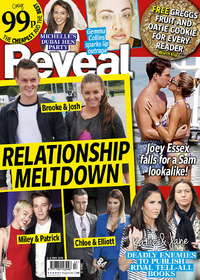 "We opened a bottle of wine and sat outside my house. It was a sunny day and we just reminisced over old school memories.
"I was proper belly laughing to the point where I couldn't breathe. I love those kind of days, where you don't plan anything and you just end up hanging out.
"The people who've been in my life from day one are always going to be there. It's weird, I've never had anyone who's been evil or done something dreadful and twisted. Luckily I can say I've picked my friends wisely."
Ella is the official face of the Ready for it campaign from Batiste, the UK's number one dry shampooTo read about Ella's battles with her weight and to fins out what Simon Cowell is like behind closed doors, pick up a copy of the magazine, out now.