Bruce Jenner's son Burt has reportedly called out hypocritical people who now applaud his father's transition into a woman after previously refusing to support him.
Former Olympian Bruce, 65, was joined by eldest son Burt, 36, on ABC News on Friday night, where he gave a
two-hour interview confirming that he wishes to live as a woman.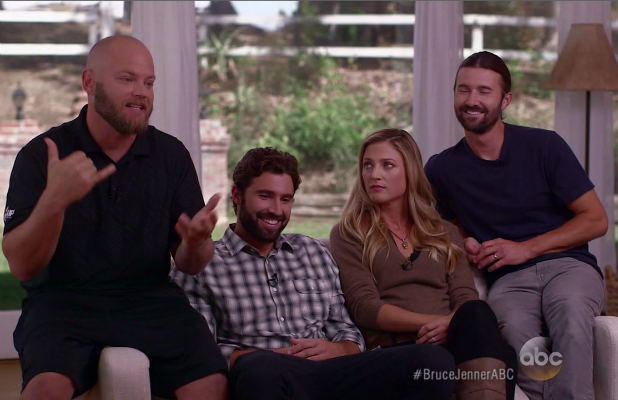 Burt was also interviewed on the show, along with Bruce's eldest biological children Cassandra, Brody and Brandon. His youngest children,
Kendall and Kylie, sent a statement of support.
Now, in a tweet that was posted and then deleted, according to reports, Burt has said: "Having a hard time not putting a few people on blast who were not supporters before hand, but want to act like they were all along."
In Bruce's two-hour interview, we heard how his children and ex-wives had learned about his transition, and how Bruce had been confused about his gender since childhood.
He revealed he'd taken hormone medication for years in the 1980s before losing his nerve.
Bruce's stepdaughter
Kim Kardashian West gave an interview after his own chat
in which she said the whole family were supportive of Bruce but admitted it had been a hard adjustment at times.
"Bruce is honest and has a big heart," she said. "I'm happy he's living his life the way he wants to and he's found inner peace and pure happiness. That's what life is about. I don't know what life would be like if you always felt like you weren't yourself.
"As long as he is happy, and he wants to live his life, however he wants to live it, that just makes me happy. And I support him 100 percent."