Davina McCall has revealed her children wrote less than traditional vows for her recent vow renewal ceremony to husband Matthew Robertson.
The former
Big Brother
presenter surprised Matthew by arranging a secret ceremony in Las Vegas when they were on holiday with children Chester, Holly and Tilly earlier this month.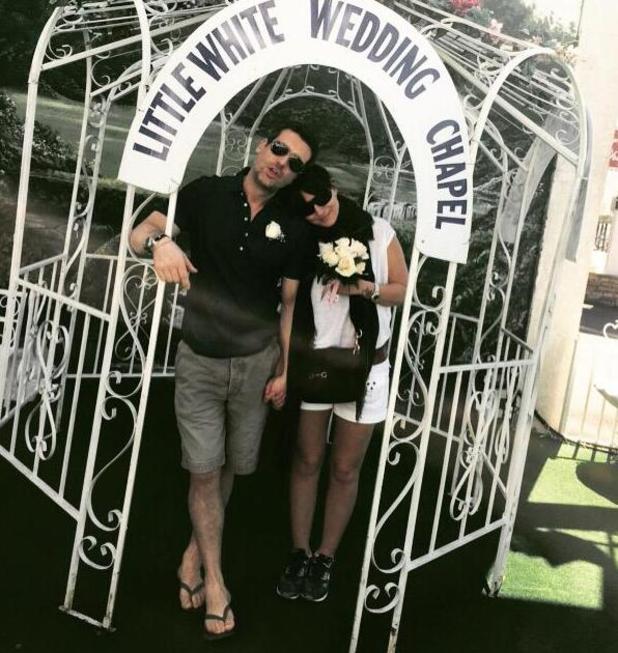 Speaking on ITV's
This Morning
today, Davina said: "Oh my God, it was a surprise! He had no idea. We went to Vegas with the kids, and we were writing the vows on the plane - the kids were writing the vows and we were giggling away. He had no idea.
"They wrote about daddy's farting - I vow to not fart too much or spend too much time in the loo… He spends a lot of time on the toilet! And I need to be less stroppy and French!"
Davina and Matthew have been married 15 years.
She told The Express last year: "I'm under no illusions - I know my husband is gorgeous and I need to work at keeping hold of him. we go on holiday together each year. If you're ships that pass in the night, you need that time to fall in love all over again. We get all silly and romantic in the car on the way to the airport and on the plane. I absolutely love my job but our annual holiday is so important. It's amazing the effect it has on our relationship."
Davina was on
This Morning
in her new role as guest editor, where she's been dishing out advice on weight loss, exercise and healthy eating.
"Everybody wants to lose weight somehow and are always asking me 'how do I do it' so a few tips on weight loss and a little bit of food… but losing weight is a two pronged thing, so it's not good enough to just do the DVD or to just try and eat a better diet, you've got to do both and kickstart your metabolism."