Brad Pitt's bruised face has been explained.
The father-of-six had everyone wondering what had happened when he arrived for the 3rd annual Light Up the Blues Concert in Hollywood last night sporting a noticeably bruised face.
And now we know why...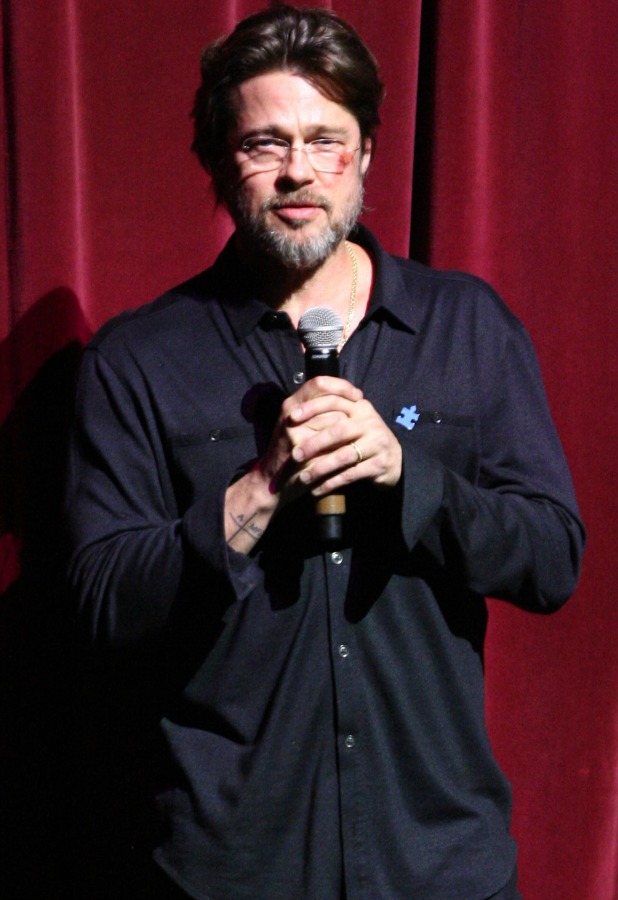 In a statement, the actor said: "This is what happens when you try to run up steps in the dark, with your arms full, wearing flip flops. Turns out if you then try to stop your forward momentum with your face, the result is road rash.
"Regardless, I wasn't going to miss the Autism Speaks benefit the night after – wonderful people and I was honoured to be a part of this important event."
Brad was just one of many celebrities lending their support to the event.
It's a global awareness and fundraising campaign that happens every year to raise awareness of autism. All proceeds go towards Autism Speaks' research and helping families affected by the disorder.