Kim Kardashian West has described stepfather Bruce Jenner as a "hero" following his public declaration that he is transitioning into a woman.
Former
Olympian Bruce, 65, - who has ten children - confirmed the widespread speculation
in a two-hour interview aired on US TV on Friday night. He name-checked Kim as being the easiest of his children to speak with about the transition.
Kim, 34, reacted to the interview on social media, saying: "It might not always be easy but we support you no matter what! Your honesty has opened the doors for others to be courageous and live an authentic life! #respect #hero #family."
As previously reported, she also said: "Love is the courage to live the truest, best version of yourself. Bruce is love. I love you Bruce. #ProudDaughter."
In his interview with Diane Sawyer, Bruce said Kim once caught him wearing a dress but rather than speaking about it, she left the house and they never spoke of it.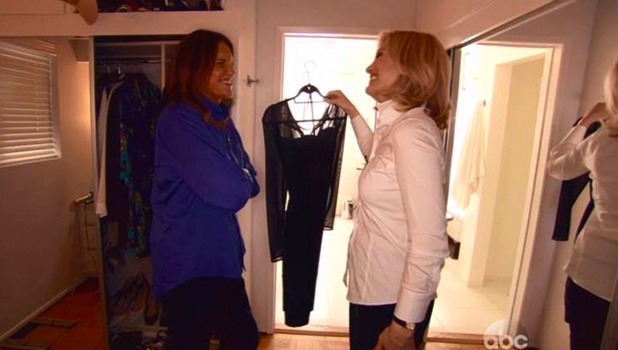 Then, when his appearance began changing last year and tabloids began running source stories about his transition, Kim phoned Bruce and asked to speak with him.
It turned out husband Kanye had been a big influence.
Bruce told Diane Sawyer on Friday night: "Kim told me a story. She goes, 'You know what really turned me around on thinking about this?' I said, 'What?' She goes, 'Kanye.' I went, 'Oh, okay.' He says to Kim, 'Look, I can be married to the most beautiful woman in the world, and I am. I can have the most beautiful little daughter in the world, and I have that. But I'm nothing if I can't be me. If I can't be true to myself, they don't mean anything.'
"Since then, Kimberly has been, by far, the most accepting, and the easiest to talk to about it."
For exclusive competitions and amazing prizes visit Reveal's Facebook page NOW!