Ian Somerhalder and Nikki Reed have reportedly married!
Pictures have been circulating Twitter showing
Vampire Diaries
actor Ian dressed in a suit, while
Twilight
star Nikki is radiant in a white dress.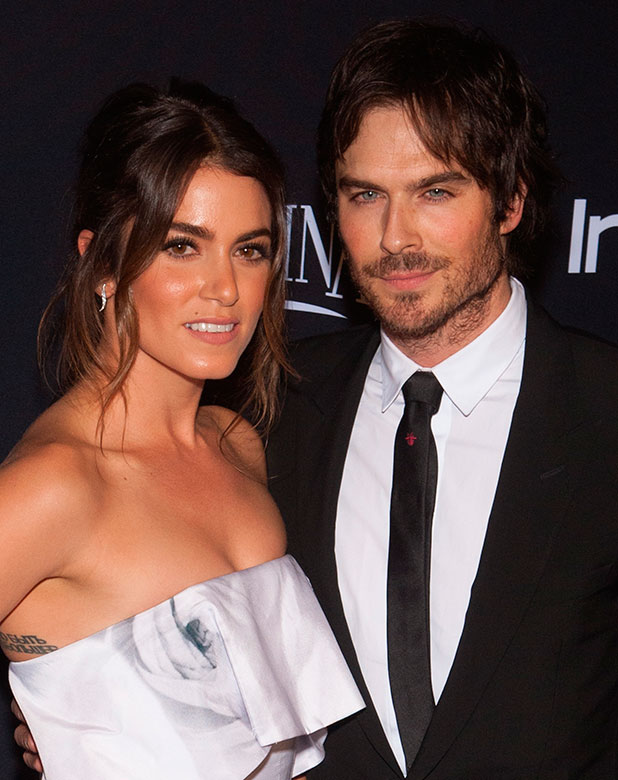 Combining the pictures with Ian's tweet reading, "Most beautiful morning ever...", and fans are all convinced that there is a new Mr and Mrs Somerhalder in town!
Ian and Nikki haven't commented.
The couple's longtime friendship turned to romance last year, and an
engagement soon followed.
Since then, the loved up
couple have openly gushed about each other in interviews
and on social media.
Two weeks ago, while attending Nikki's clothing line launch, Ian said: "Awesomeness. You never cease to amaze me.Talent and beyond... Acting, writing, producing, directing, designing and in the morning as you're happily rushing off to work even more - you make the best pancakes in the world. Not sure how you do it all. I need to step up my game my love - I'll get right on that..."
Aww.
Nikki, meanwhile, said recently:
"He's so beautiful inside and out! He's quite possibly the most amazing man that's ever walked the planet. It's crazy. I'm so lucky. I love him!"
This will be Ian's first marriage and Nikki's second. She was previously wed to
American Idol
singer Paul McDonald.