Frankie shared a photo as she relaxed with one-year-old son Parker, and it's not long til another baby joins the clan!
The 26-year-old beauty captioned the snap: "Snuggles with this monkey". The pair are clearly enjoying the last few months before another addition joins the clan. Life with two monkeys sounds hectic!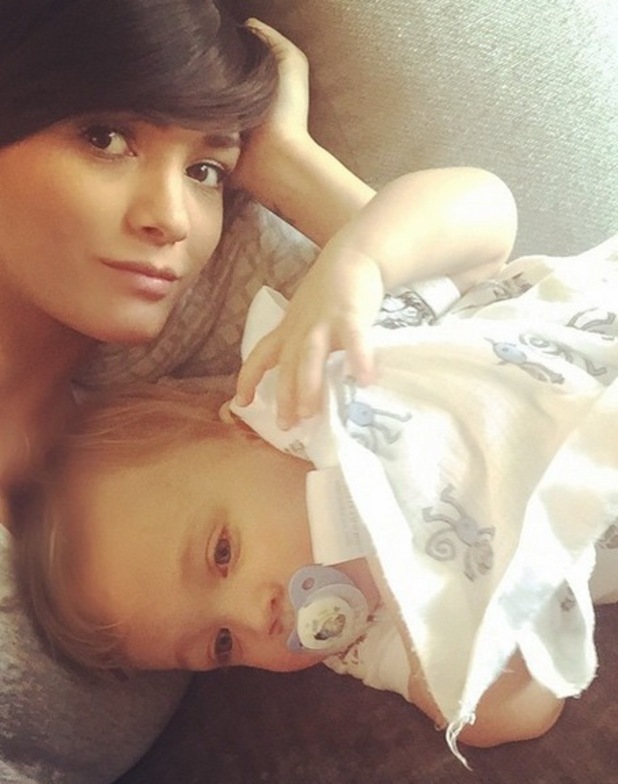 One-year-old Parker doesn't look like he's up to too much mischief here, covered in a cute animal blanket. He's probably worn out from all the excitement of
eating ice-cream in the park
with his mum the other day! We totally get that.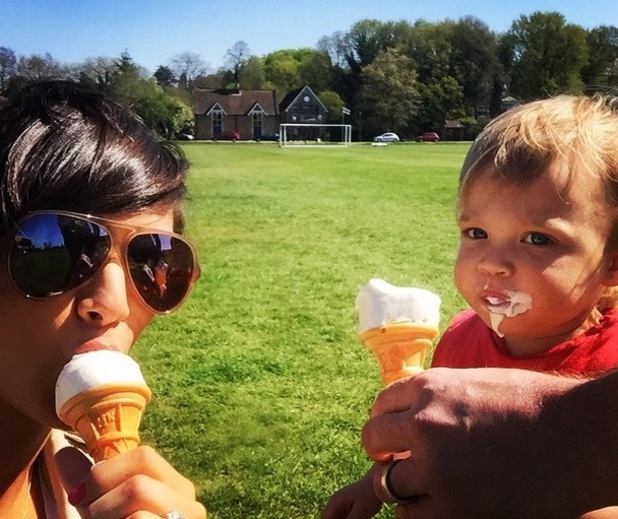 The Saturdays star
announced she was expecting another baby
with husband of almost a year, Wayne Bridge. The pair shared the baby news in early January, and Frankie is reportedly going to give birth in August, so there's not too long to go now!
She told her fans on Twitter: "So excited to tell you that Wayne & I are expecting another baby later this year. We cant wait for Parker to have a little brother or sister." However Frankie continued,
"Sadly I'm really unwell with my pregnancy and won't be able to take part in the Strictly tour. I'm SO sorry. I was so looking forward to it."
Poor Frankie suffers from the same pregnancy illness as Kate Middleton, although she seems to be looking healthy and happy at the moment.
The singer recently revealed that this time round, Pilates has been her exercise of choice to keep her and her bump in shape. It's certainly working, Frankie has fab
maternity style!
Check out some of the best maternity fashion below: