Kanye West usually doesn't look too happy to see paparazzi around… but in New York last night, he actually ended up looking quite friendly with them!
The rapper was pictured outside the Polo Bar in New York after dining with wife Kim Kardashian West… but, according to reports, he couldn't find his car when he left the restaurant.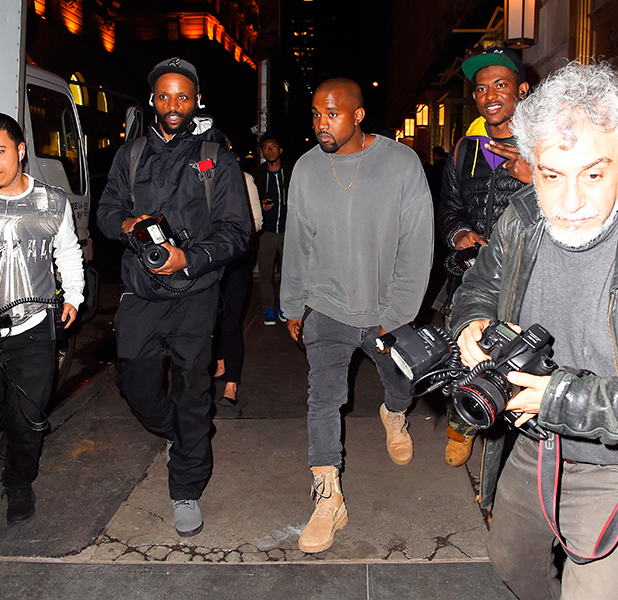 So, the paps stepped in to help!
Apparently, the photographers decided to down cameras (well, some of them!) and give Mr West an escort to his car. Aww. How nice.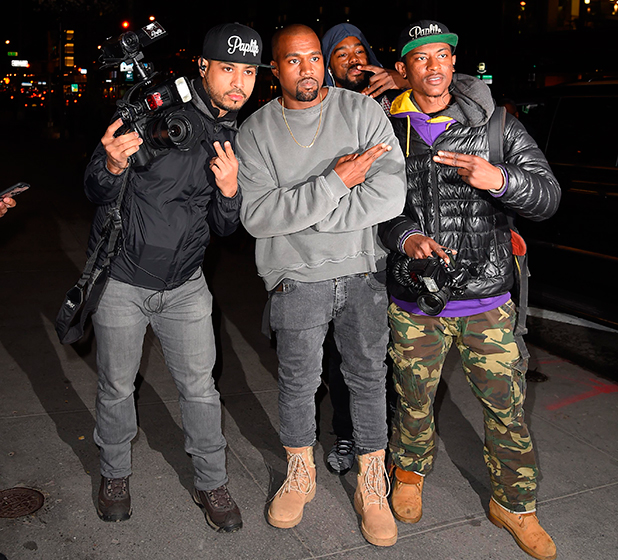 It's certainly a very different Kanye-paparazzo scenario than the one that unfolded two years ago, when Kanye was accused of attacking a photographer outside an LA airport. That lawsuit was settled last week, with Kanye and the pap shaking hands.
Kanye and Kim were in New York to be
honoured at Tuesday night's Time 100 Gala celebrating the 100 Most Influential People In The World,
a list that included both of them.