Ferne McCann struck a stylish pose as she attended a star-studded party for Notion magazine in London last night.
The
TOWIE
star, 24, looked oh-so-beautiful in her red shorts, teamed with a crisp white top and waistcoat, metallic clutch and gorrrrgeous metallic heels.
How fab does she look?!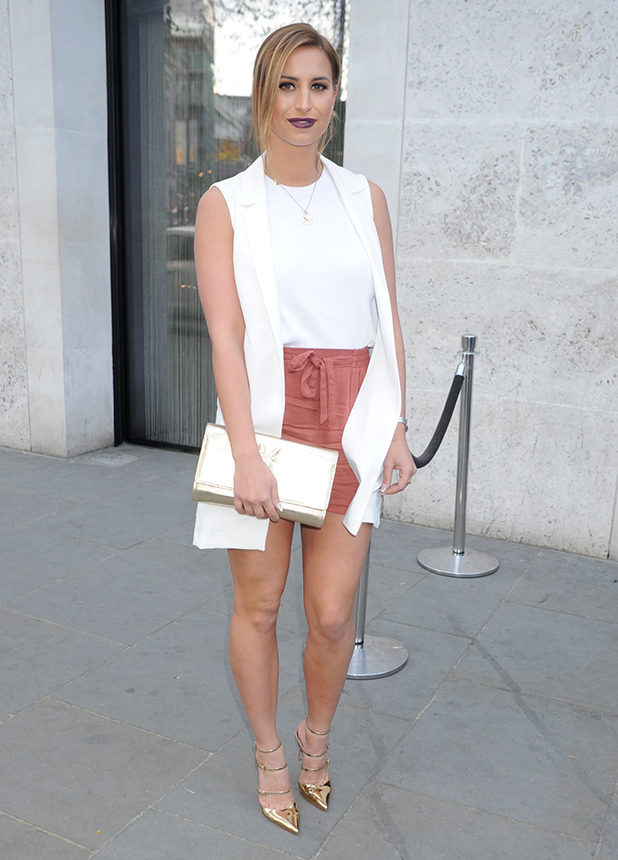 Ferne's been looking in tip top shape recently – and she told Reveal earlier this month that it's down to her love of netball. The Essex favourite plays the sport competitively, working up a sweat on the netball court every week.
She told us: "I'm into my fitness and I was going to the gym but I was getting bored. I wanted that competitive feeling back! I get the biggest buzz when I play a game. Now I'm so committed and I've got a brand new group of friends, it's brilliant.
"It's such a great sport to keep strong and healthy," she said. "If you go on a treadmill for twenty minutes it's like 'oh my god how boring. I'm forcing myself." With netball it's never forced. I don't want to let my team down so I'm always there."
Watch Ferne going through her choices for a TOWIE netball team below!