Prince William and Kate Middleton have welcomed Royal Baby number two, so what better excuse to recap Prince George's cutest moments ever?!
With another bubba now here, Prince George will no longer be the only cutie waddling about in Kensington Palace, so before his little brother or sister steals the limelight we've decided to take a look back at all the times he's had us ahh'ing and coo'ing over him.
And there's been a lot since his arrival almost two years ago! Time flies, right?!
1. George rocking the windswept look.
Cast your minds back to April last year, us lucky things were bombarded with pictures of Prince George as he joined his mum and dad on their Australian and New Zealand tour.
And making sure to make an entrance, George didn't disappoint as he arrived in a windy Wellington, rocking a quiff and the toothless look. As much as we LOVE little George's face and 'do in this snap, we have to admit his mum K Middy is a tad more of a pro when it comes to pulling off the windswept look...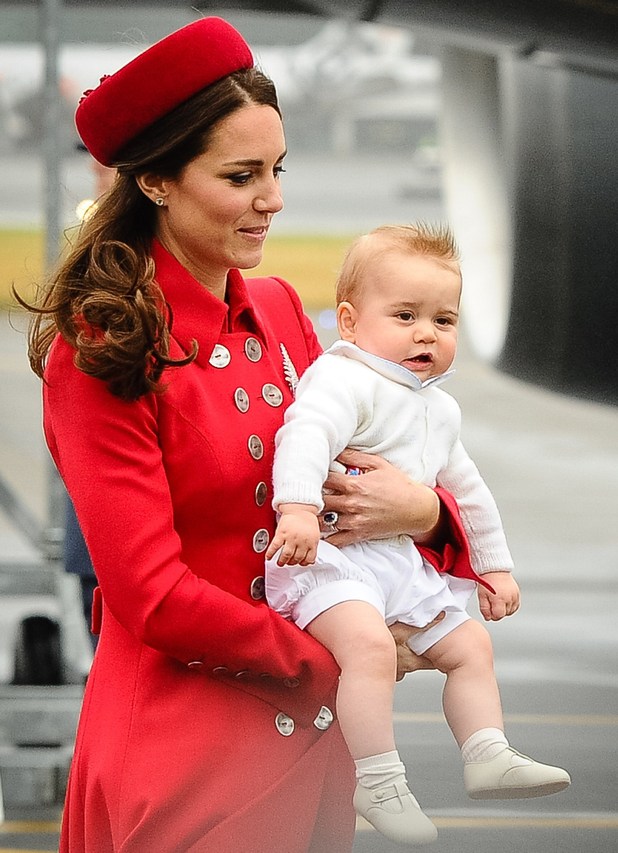 2. George chomping on err... paper?
Jetting across the globe, it's no surprise Prince George was feeling slightly peckish - after all, travelling is hunger-inducing stuff. Paying a visit to Taronga Zoo in Sydney, the little mite just couldn't wait until lunch time, feasting his eyes (and lack of teeth!) on a piece of orange card instead.
Somehow we don't think it was
too
tasty, though!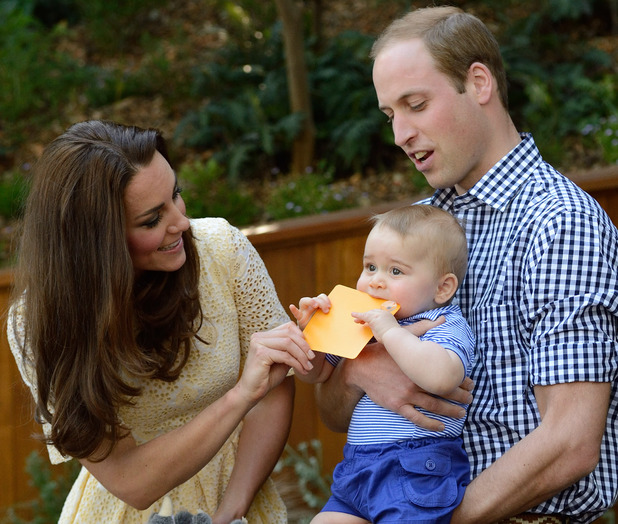 3. George making friends.
After polishing off some food to subside his appetite, Prince George then turned his attention to making a few pals while staying Down Under.
Proving he's not shy when it comes to introducing himself, George puckered up his lips and puffed out his cheeks as he made his move. Nothing quite says 'be my friend?' like that, huh?!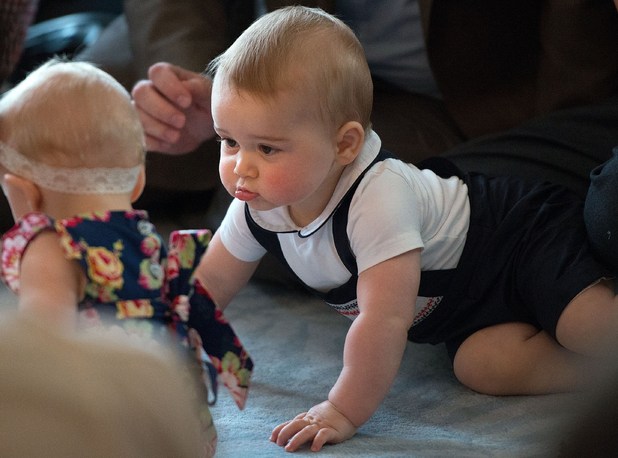 4. George sussing out the situation.
Being royalty can be tough at times, especially when there are swarms of people following you everywhere you go. Stepping out in Wellington with his dad William, it seems Prince George wasn't too keen on what was greeting him.
And by the looks of things neither was Will!
Oh, we SO would love to have seen what they both were looking at!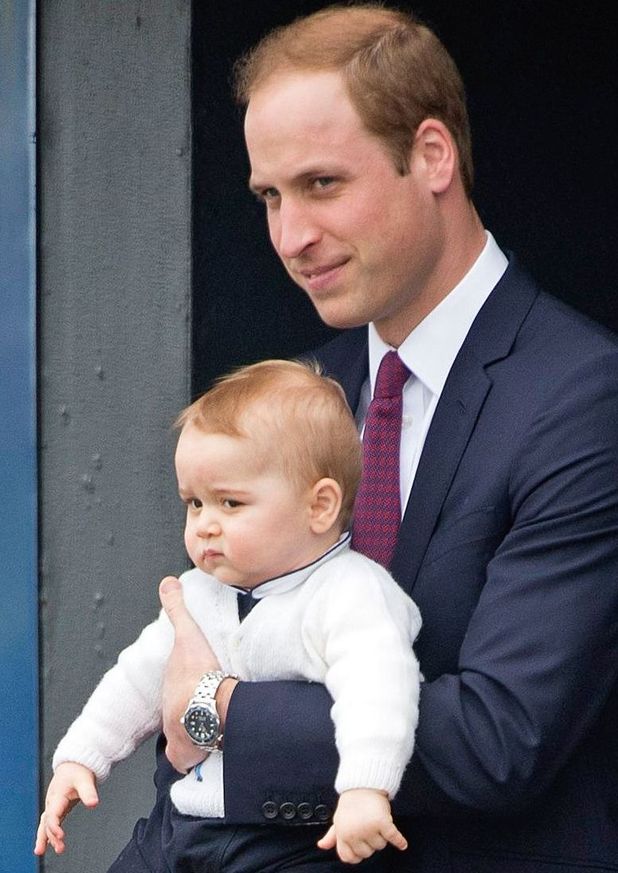 5. George fed up of posing for paps.
Posing for photos comes with the day job when your granny is the Queen, but there's only so much smiling and waving Prince George can take. Getting impatient as he prepared to leave Oz with his rents, it seems George had other things in mind than being papped judging by his less than impressed look.
"Seriously mum, are we done now?!"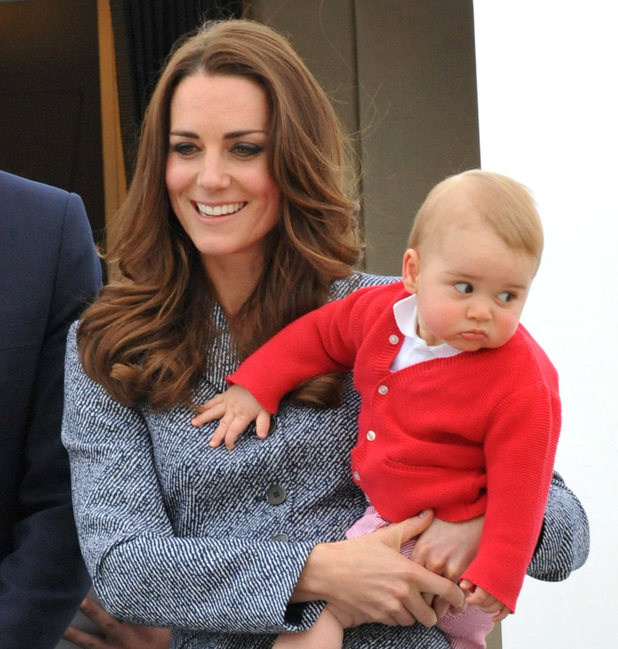 6. George learning how to walk.
Back home in the UK, Prince George couldn't wait to get onto his own two feet and mum Kate was only too happy to help at the Cirencester Polo.
Although something tells us George was keen to be let loose on his own!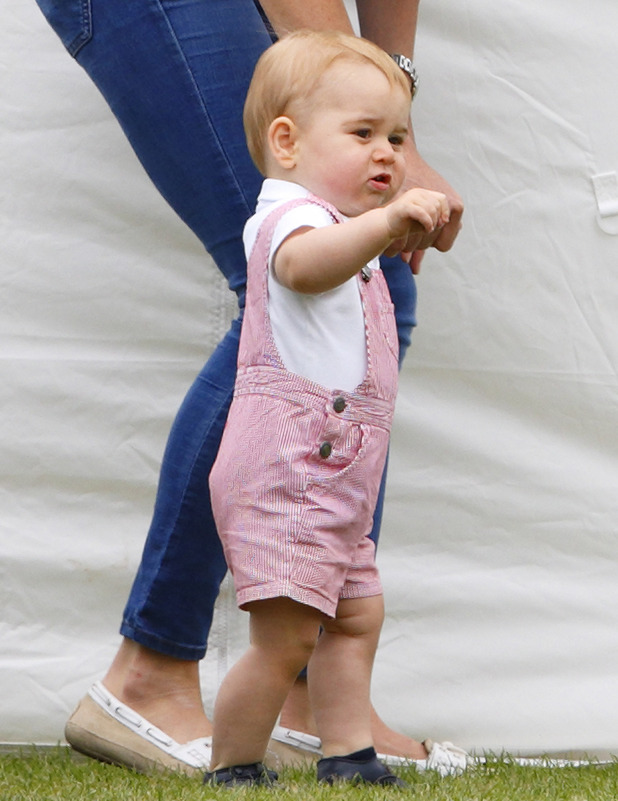 7. So much so, he even made a break for it... on his knees
Even the Duchess had trouble stopping this little guy!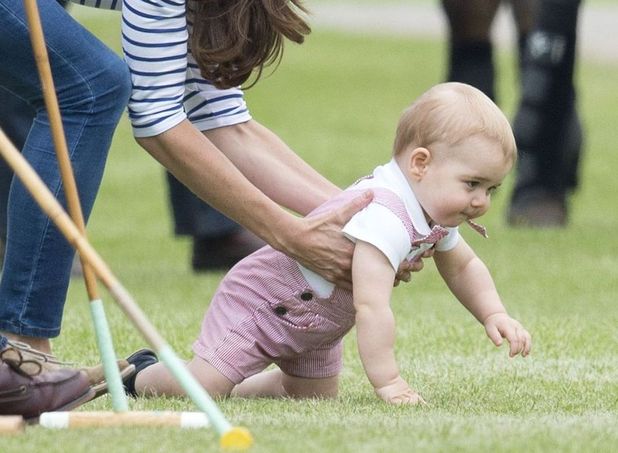 8. George actually walking.
Fast forward one month and Prince George has mastered the art of taking his first steps... and just in time for his first birthday. Hurrah!
Pictured roaming free at the butterfly exhibit at the Natural History Museum, George couldn't look more chuffed with himself.
How cute are those dungarees?!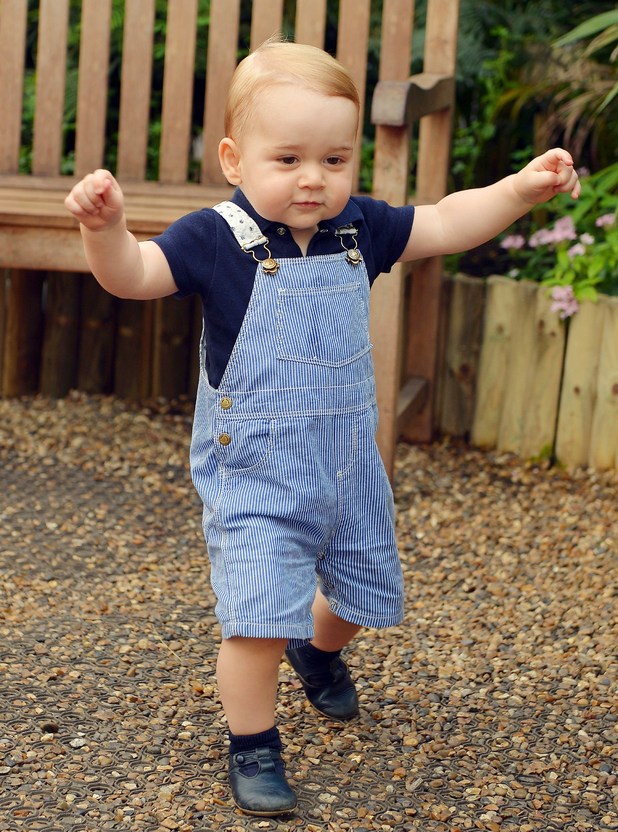 9. George posing like a pro.
Christmas wouldn't be Christmas without a good ol' photo of the Royal family and last year, even Prince George got in on the action. Donning his best festive sweater and shirt - not to mention those a-dorable buckle shoes, George looked like he was having a whale of a time with all the cameras on him.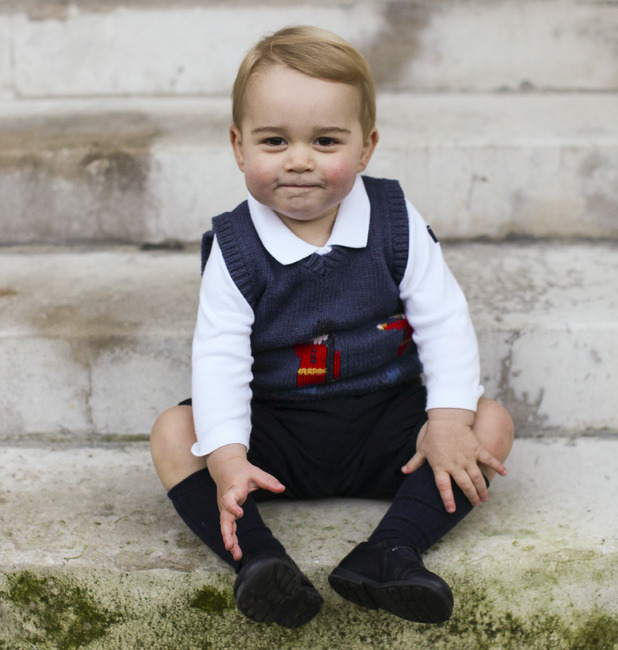 10. George rocking his rosy cheeks.
Our favourite snap from the tot's Christmas album has to be this one of Prince George looking totally CUTE while being caught off-guard on shoot.
Just look at those cheeks!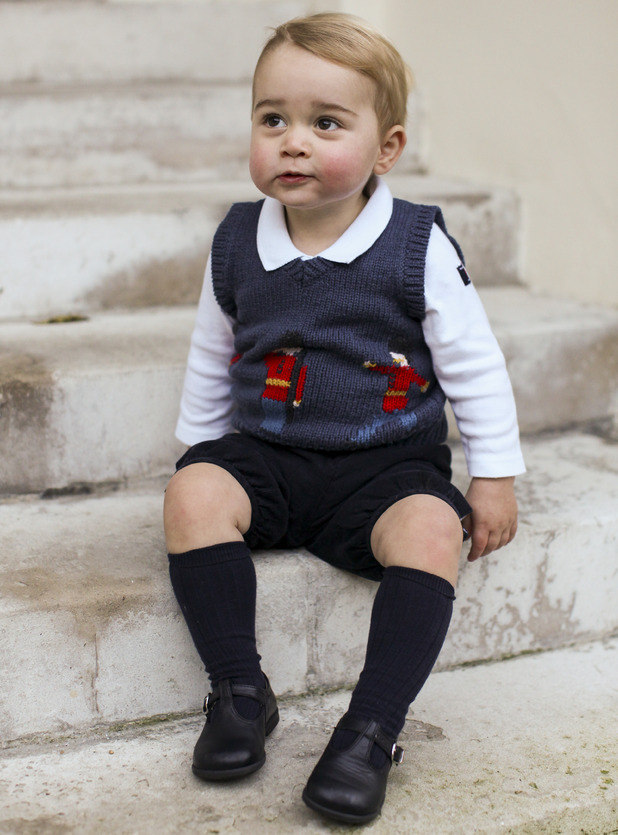 Now thanks to Kate and Wills' new addition, we'll soon have a double dose of cuteness on our hands.
Yay! We CAN'T wait.
For exclusive competitions and amazing prizes visit Reveal's Facebook page NOW!