Kim Kardashian West and Kanye West looked rather disinterested when a comedian tried to prank them at last night's Time 100 Gala.
The superstar couple was walking the red carpet in New York when Amy decided to trip herself up and fake a fall in front of them.
Hmm. The result? Well Kimye didn't look too bothered…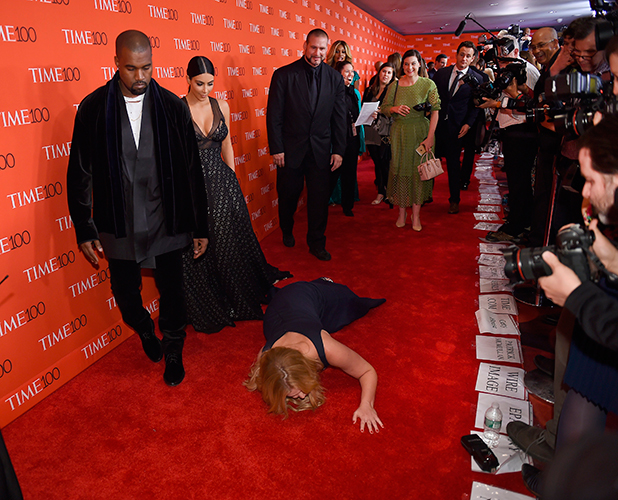 Amy told
Time
that the prank was a spur of the moment idea, saying: "I saw them and said to my publicist, 'Can I pretend to fall?' and she said, 'I can't stop you.'"
Kim and Kanye gave her a glance – and Kim flashed a brief smile – before continuing to walk on up the red carpet and into the party.
The couple are both honoured on this year's Time 100 Most Influential People in the World list, with Kanye appearing on one of the front covers.