Paris Hilton is mourning the loss of her beloved pet dog Tinkerbell.
The heiress and former
Simple Life
star shared the sad news with fans via Instagram on Tuesday evening (21 April), alongside a picture of herself cradling the tiny Chihuahua.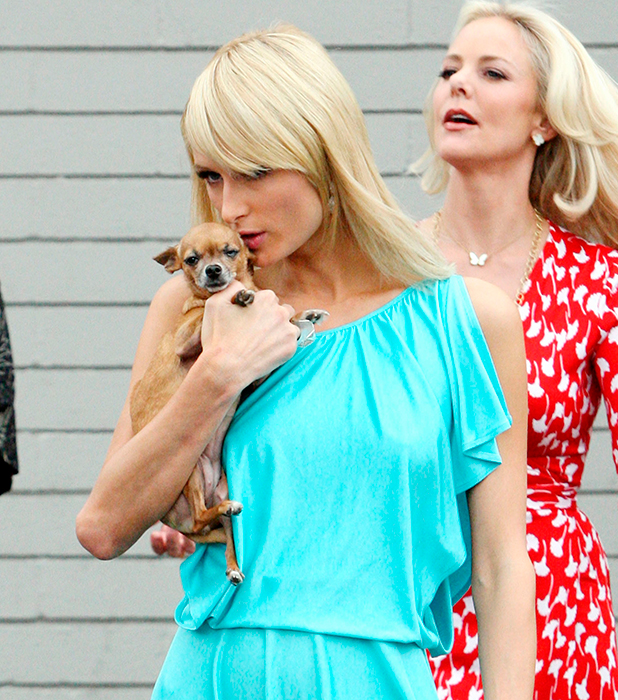 An upset Paris told fans: "My heart is broken. I am so sad and devastated. After 14 amazing years together my baby Tinkerbell has passed away of old age.
"I feel like I've lost a member of my family. She was such a special and incredible soul. We went through so much together. I can't believe she's gone. I will miss her and think about her for the rest of my life. I love you Tinky. You are a legend and will never be forgotten."
Tinkerbell was a celebrity in her own right and was frequently photographed with Paris around the world. She even appeared in Paris' reality show
The Simple Life
.
She also appeared alongside Paris in an episode of
South Park
.
In 2004, the tiny dog went missing from Paris' home in Los Angeles following an attempted burglary, prompting Paris to offer a $5,000 reward for her safe return. Little Tinkerbell was returned after a week.