Kim Kardashian West wore an absolutely stunning dress last night as she joined husband Kanye at the Time 100 Gala in New York.
The
Keeping Up With The Kardashians
star generally favours skintight frocks that flaunt lots of cleavage, but yesterday she went for a more demure look in a full-skirted, patterned frock.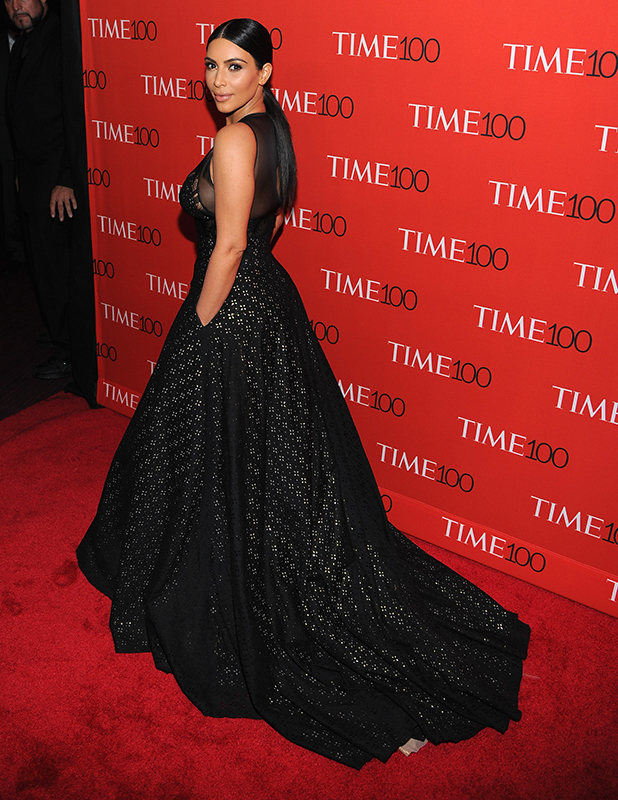 Gorgeous!
Kim's dress almost didn't make it to the ball intact, however, as there was a bit of a sticky situation outside her NYC hotel as she headed off to the gala…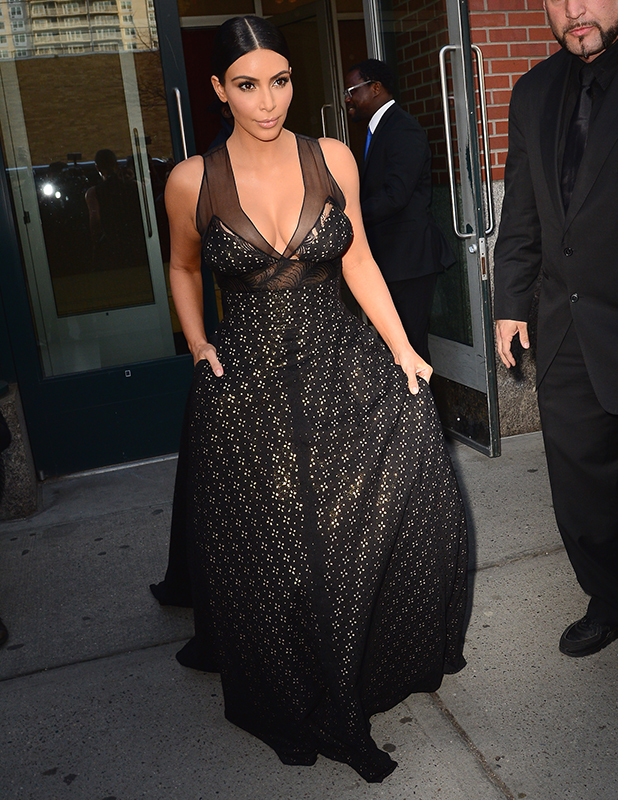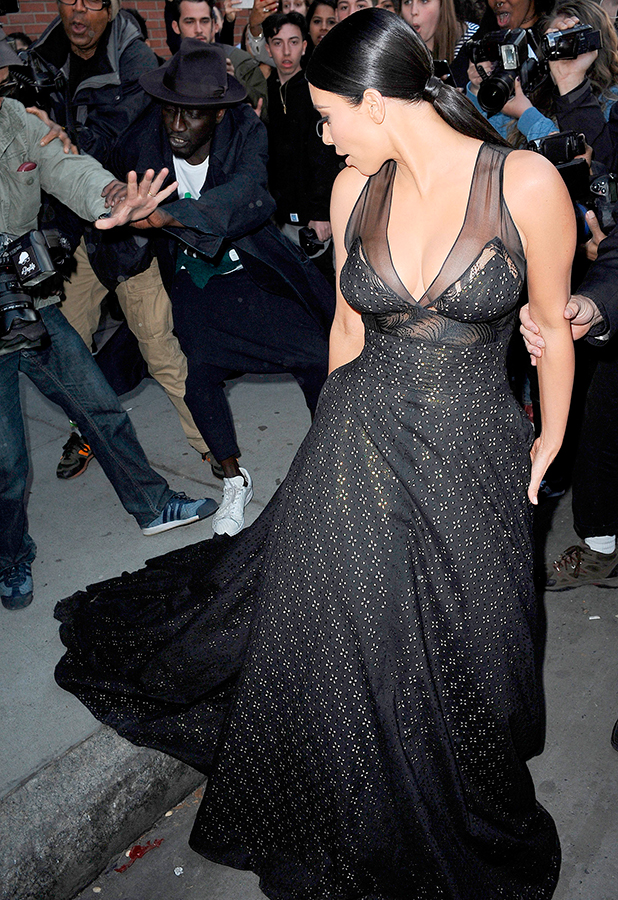 A photographer trying to get a close-up got, well, way too close and stood on the train of Kimmy's gown. There were audible gasps from the other paps and fans standing around but thankfully no damage was done to the dress.
Phew!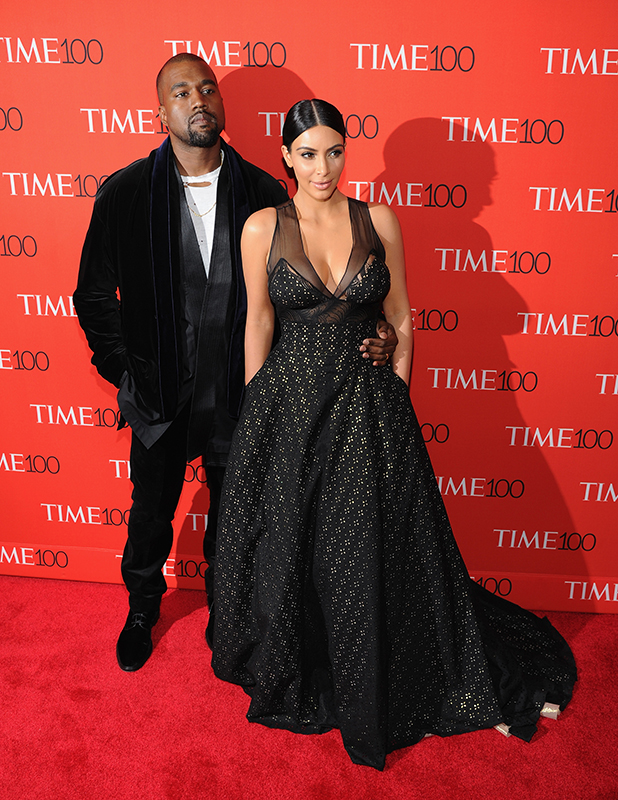 Kim and Kanye were both named among
Time magazine's 100 Most Influential People of the Year.
Kanye actually appeared on one of the special covers.
Martha Stewart was enlisted to write Kim's entry about what makes her so influential, and pointed out the starlet's massive social media reach and worldwide fan base. She even suggested the Kardashian clan were a modern day Brady Bunch!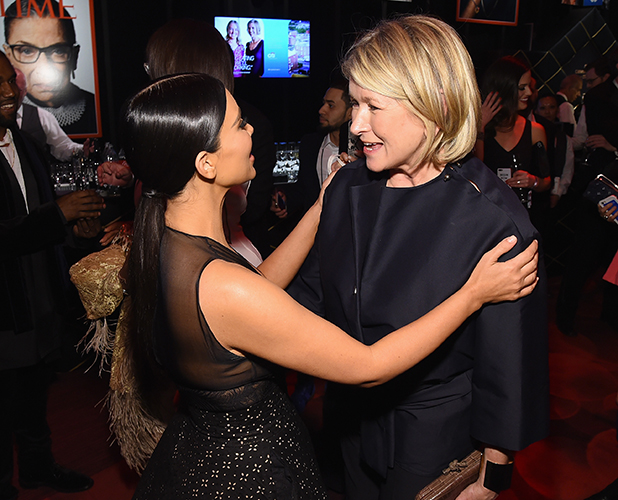 In her essay for Time, Martha said: "The Kardashians are a totally modern construct. They are a blended family, of Armenian descent, with biracial pairings (Kim is married to Kanye West) and a reportedly transgender parent. They work hard, and they stick together through thick and thin. Despite the flamboyance, the self-aggrandizement and the self-promotion (Kim set out to break the Internet by baring her bum in an extraordinary photograph), Kim comes across as an enviable big sister in a clan where everyone seems to love one another. Are they indeed today's Brady Bunch?"