TOWIE's Chloe Lewis has confirmed she's on good terms with Jake Hall but says they're not putting a label on their relationship.
The former couple have been
fuelling speculation lately that they're back together
, thanks to cosy nights out together and a glam appearance at the Aintree Races.
But speaking to
Mail Online
, model Chloe said they were not at the boyfriend-girlfriend stage yet and weren't putting any pressure on themselves to label their relationship.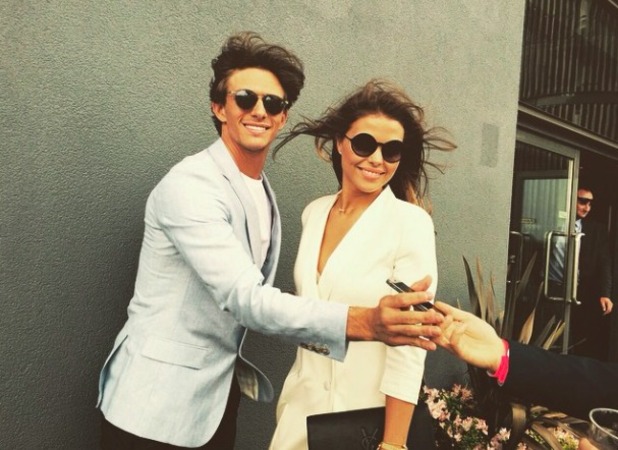 Chloe explained: "We're civil. We speak and we see each other now and again so we're on good terms. We'll just see how it is.
"I don't know what you'd call it, we enjoy each other's company and we're spending some time together so there's no point putting a brand of 'boyfriend and girlfriend' on it in case it all goes wrong again."
The couple were introduced to
TOWIE
viewers during the last series of the ITVBe show, which wrapped on screens earlier this month.
They were together for six and a half years before ending their romance, each starting the show single.
However, it soon became clear there was a lot of history there (well, after six and a half years that's perhaps obvious!) and in no time, Jake was trying to woo Chloe back.
And it appeared he had succeeded! After driving (or being driven!) to Wales to surprise her, he then declared his love by
jumping into the freezing cold sea in just his underwear
, earning a kiss for his efforts! Although
Chloe later told us it didn't mean they were back together.
After the series finale,
Chloe seemed hopeful about the future of their relationship.
"I hope we can move on and forget everything that happened and start going for dinner again and spending time with each other, so we will see," she said. "I do thing we should take things slow. There is no point rushing into things. We're still young and I don't want him to make any wrong decisions just getting back with me.
"I hope things work out good between us."
TOWIE: Who's hooked up with who?