TOWIE's Leah Wright has said cousin Mark's wedding to Michelle Keegan could be awkward if she doesn't patch things up with brother Elliott beforehand.
The reality star told
The Sun
that she hasn't spoken to Elliott for around a month because of a row between herself and Elliott's on-off girlfriend Chloe Sims.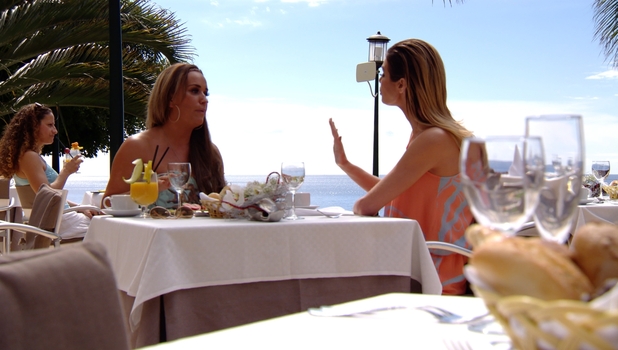 Leah said she'd asked Mark not to seat her next to Elliott at his wedding because she didn't want any fighting on the big day. "Mark and Michelle's wedding is going to be a fantastic day. But if we're not talking it is going to be a very awkward seating plan," said Leah.
The brunette explained that she and Elliott fell out whenever he took Chloe's side over Leah's, and then rekindled his relationship with Chloe.
Viewers of
TOWIE
know that Chloe and Elliott have had an on-off romance but it appeared to be veering more towards the on during the series finale earlier this month. We saw Chloe tell Elliott she'd miss him if he moved to Marbella, and Elliott saying he wanted Chloe to come out and visit them. They ended the series with a kiss and suggestion things were back on track.
However, Leah's unhappiness about how Chloe has treated Elliott sparked her fall out with her brother.
Oh dear.
Neither Chloe nor Elliott have commented on Leah's interview with The Sun yet. Leah said she didn't think a phone call from Elliott was enough to fix things, but if he was happy with Chloe, then she wished them all the best as her only desire is for her brother to be happy.
However... just as Leah's interview with The Sun was published, it emerged that Chloe and Elliott have split again after realising things just weren't working between them.
Elliott is currently out in
Spain where he's working on his new restaurant business
, while
Chloe was in London last night attending a star-studded event at the Victoria and Albert Museum
in association with Oasis.
TOWIE: Who's hooked up with who?