Taylor Swift's mother Andrea joined her on stage at the ACM Awards last night, shortly after it was revealed that she's battling cancer.
The proud mum gave an emotional speech at the star-studded awards show ahead of presenting Taylor with the Milestone Award in recognition of her incredible success.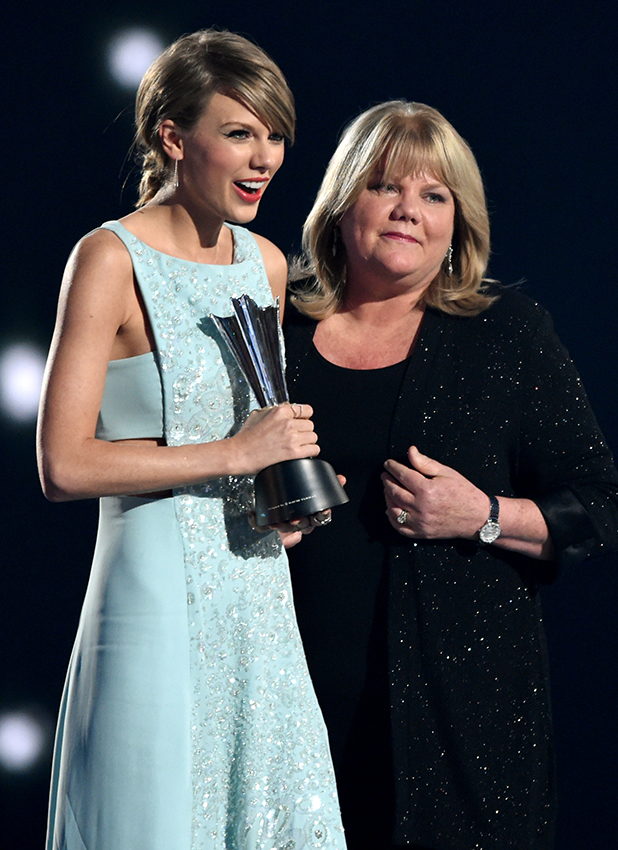 Andrea received a massive applause as she took to the stage, watched by Taylor in the audience.
"I've watched this milestone artist from the time she was a tangled-haired little girl growing up on our farm, full of imagination and creativity, until right now, as she prepares for her next world tour," began Andrea.
"And ever since then, her favourite thing in the world to do has been to write a song, tell a story, play guitar or piano. And I've seen those things carry her through every emotion, every experience in her life, good or bad."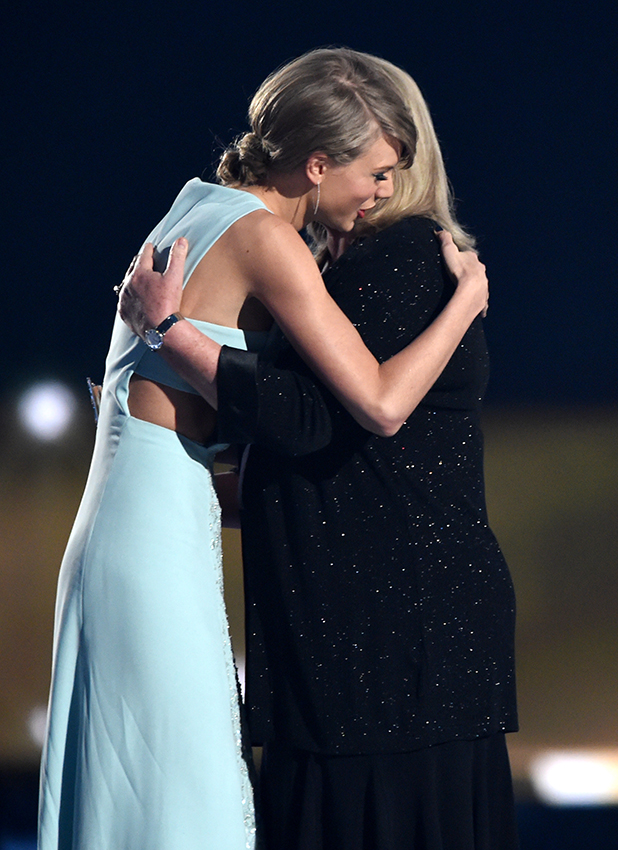 Andrea went on: "Now every once in a while, her dad, her brother, or I find ourselves to be the subjects of those songs. Sometimes we're merely the inspiration -- like the time she was 17 years old, and her dad and I strongly disapproved of a certain young man, and rightfully so. But she was mad, she was real mad. And she went to her room, and she closed the door, and she came out about an hour later with a song called 'Love Story.'
"For many years, I was her constant companion and I witnessed a young girl with very few friends become a young woman with many, learning to stand up for herself and the things she believes in, being brave enough to explore her musical curiosity, having a voice against those who hate, and giving of herself to those in need.
"Like many of you with children of your own, I am a very proud mum. So I'd like to thank the ACMs for honouring her in this way, but I'd also like to thank the entire music community for taking such good care of her. And to the fans, I know you love her as I love her, and for that I thank you eternally."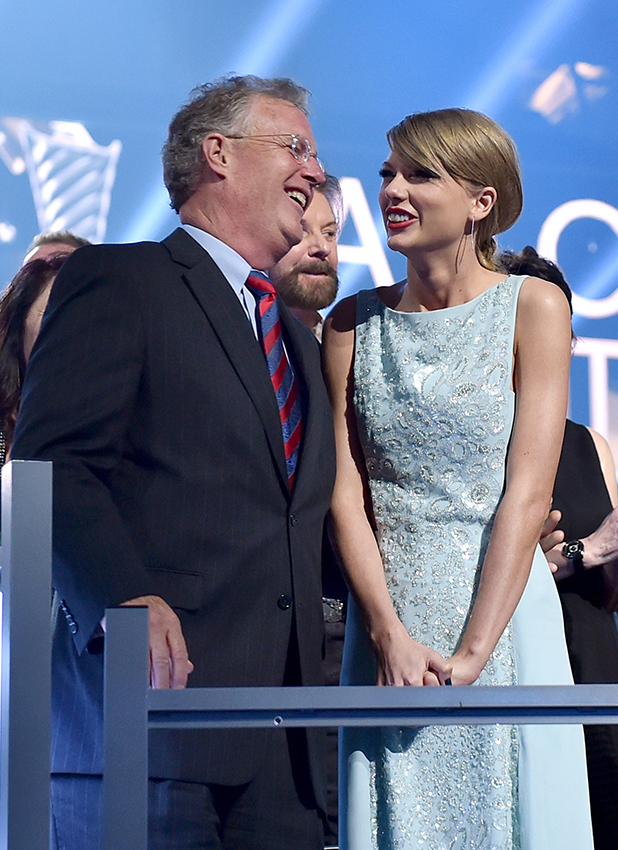 Andrea then invited her daughter to join her on stage and accept her Milestone Award from the Academy of Country Music.
Taylor – dressed in a beautiful, sparkling silver gown – hugged her mother and accepted the award, thanking the country music community for being supportive when she turned her attentions to the pop genre.
She revealed last week that mother
Andrea has been diagnosed with breast cancer,
saying her mum wanted fans to know so as to raise awareness of the disease and encourage young fans to ask their parents to be checked for the illness.