We've all seen how TOWIE's Bobby Norris rocks the beach look… the more skin the better!
With just weeks to go before he flies out to Marbella with the rest of the ITVBe show's cast, Bobby is on holiday countdown.
We caught up with the hilarious reality star and asked him to share his summer essentials…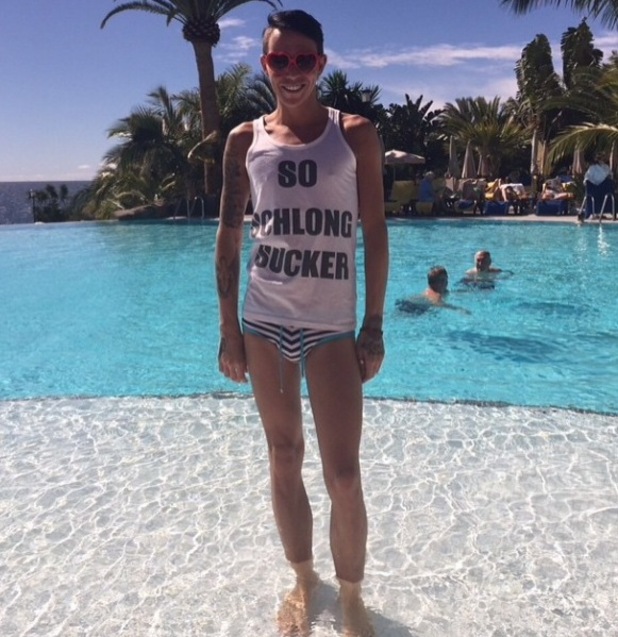 What are your holiday essentials?
Hairspray, by the bucket load – at least three cans. I spray it over my face to keep my make up in place. I take a spray tan with me just for top ups, the rest is treatments before you get there.
What do you have done?
You have to have your mani, your pedi and eyebrows. My eyebrows have to be done every 10 to 12 days - it's the hairiest part of my body. My back and my chest aren't really hairy but this mono makes me look like a werewolf!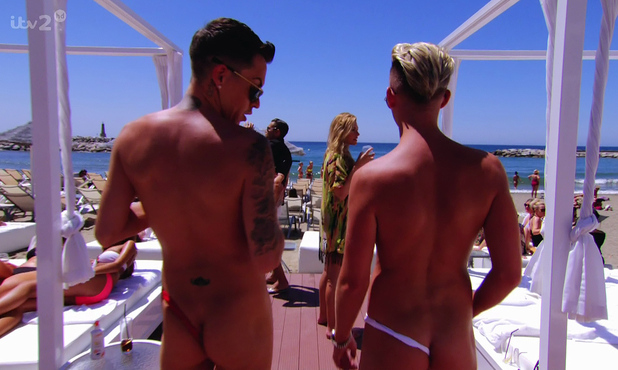 What's key to a great beach look?
My thing is, skin is in! After the schlong thong, the ballbag and the willkini, I don't think I can go any smaller. Going nude is one step too far. It's all about perfecting the all over tan though.
What's key for a great evening look?
Pack a little bit of white and, as soon as you get there, start showing off that tan. I love getting in the shower and seeing my white lines. Although most of the time I don't have white lines #shlongthong! Cake on your after sun, then pop on a nice white pair of shorts or trousers. I love brown feet and hands – I have a thing about them.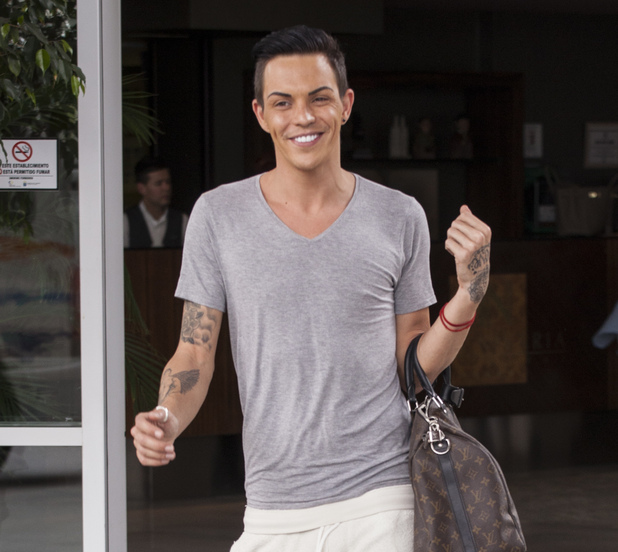 What do you do to get in shape for summer?
Right I'm going to be honest, I think it would be such a crime on the county to lock myself up for six hours a week in some gym. If you're a little bit beige, mediocre or vanilla then you need to be in the gym and working on your muscles, because you don't have much personality. But I don't need to compensate. I am never going to be a muscle Mary. I would resent spending every day in the gym but, saying that, I am going to try and work out a little bit this year. I'm going to try, but nothing too much. The thing is with me, if I go to the gym on a Wednesday evening, I want to wake up on Thursday with a six-pack and abs. I love the result, just not the process!
Do you have a spray tan before you go on holiday?
Yes! And while I'm out there too. Now that I'm 28, I'm very good at sun protection and I wear factor 20 sun cream. I know sunbathing isn't going to get me as dark as a spray tan, so why bother. And I definitely don't want the old Donatella Versace leather skin going on.
What do you like about the new TOWIE fragrance?
It's very wearable and fresh. You can wear it in the day and at night. I've already said to all the girls, this is so going to be in my beach bag in Marbella. Obviously I'm gay, but I believe, even though it's a women's perfume, it could double up as a unisex fragrance. Blokes can wear too.
The Only Way Is Marbs fragrance will be available from The Perfume Shop and Superdrug at the end of AprilTOWIE's most shocking moments!