Kris Jenner's mobile phone ringtone is still 'Gold Digger' by Kanye!
That's according to daughter
Kendall Jenner
's new interview with
GQ magazin
e, in which the journalist hears Kris' mobile ringing first hand while interviewing the family in Paris.
LOVE IT!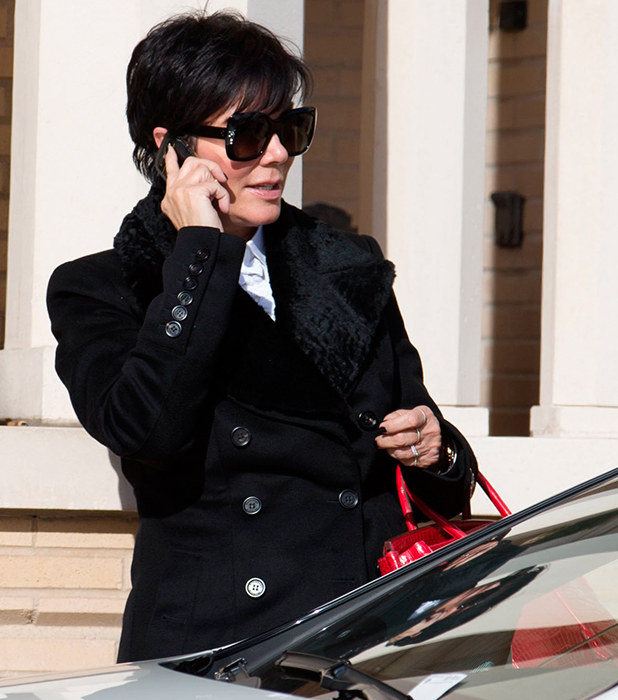 Kris first admitted her rather embarrassing – her words, not ours! – ringtone in an interview with
Access Hollywood Live
two years ago.
She said: "My ringtone is 'Gold Digger.' That's my secret of the day! The other day the phone rang and he was standing there, and it was like, 'a Gold Digger!' I'm just like, 'This is so embarrassing!' It was funny."
Well, she must LOVE the song to still have it as her tone two years down the line!
Kris was featured in
GQ's interview with Kendall
as a background figure but we love the little tidbits we learned about everyone's favourite momager.
Her ringtone is 'Gold Digger'. She answers the door to Kendall at her hotel wearing a leopard print robe with slicked back, wet hair. She accidentally sends Kendall's security guard home early from a Paris Fashion Week show meaning Kendall nearly gets "killed" by teenage fans. Kendall's words, not ours! Oh, and Kris and Kendall sit and look at TMZ footage of themselves at the end of the day.
All you need to know about Kris Jenner in less than two minutes!