TOWIE star Ferne McCann is soon headed for Marbella with her co-stars and to help her get into shape, the starlet has been playing netball.
Yep, Ferne is an avid netball player, who knew?!
Swapping hours in the gym for eighty minutes on court every week, the reality star has put the fun back into her fitness regime by getting back into sport again. Chatting to
Reveal
, she tells us: "I'm a massive fan of netball. I love it!"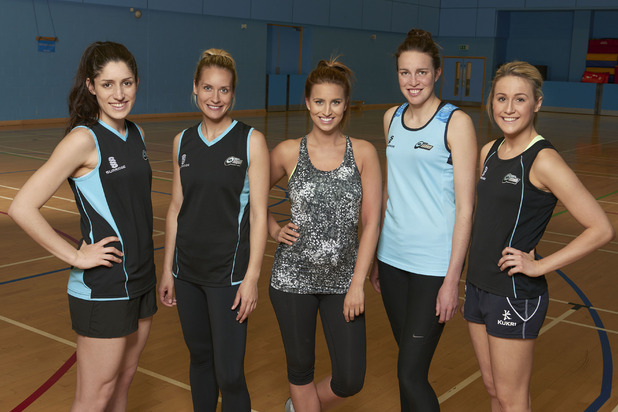 Thanks to her sister's friend, Ferne has been playing netball competitively again for the past year.
"I'm into my fitness and I was going to the gym but I was getting bored," she admitted. "I wanted that competitive feeling back! I get the biggest buzz when I play a game. Now I'm so committed and I've got a brand new group of friends, it's brilliant."
Earlier this week,
Ferne headed down to train with her favourite team Surrey Storm
after teaming up with Sky Sports to promote the end of the Netball Superleague Season, part of the channel's biggest ever year of women's sport.
While she was there the starlet got stuck into training with the girls, trying out their get-fit tricks and even cosying up to the team for a good ol' Insta snap.
We asked the 24-year-old what it is about the sport that she loves so much and she told us, it's a lot more fun than slogging it out at the gym
"It's such a great sport to keep strong and healthy," she said. "If you go on a treadmill for twenty minutes it's like 'oh my god how boring. I'm forcing myself." With netball it's never forced. I don't want to let my team down so I'm always there."
Although, she hasn't managed to persuade her
TOWIE
co-stars to join her just yet...
"All of them say they'll come down and do it, but everyone is so busy and doing their own thing. We'll see," she added.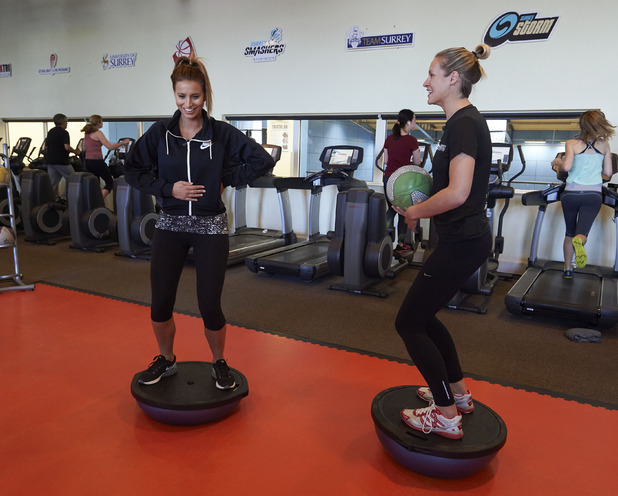 With
TOWIE
now wrapped up for another series, Ferne has been enjoying having a break away from all the Essex drama. Now she and her co-stars are gearing up for their annual trip to Marbella and Ferne is more than looking forward to it.
"It'll be so exciting," she said. "And I'll be a single lady!"
Earlier this year,
Ferne split with co-star boyfriend Charlie Sims after he dramatically quit TOWIE
. He then gave his former flame an ultimatum, telling Ferne she had to choose between him or the show.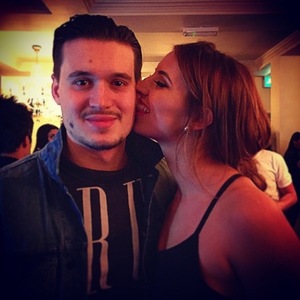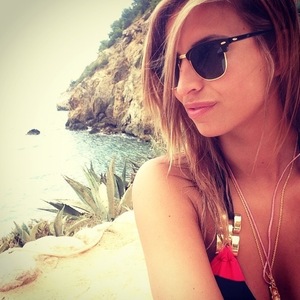 Despite their shock break-up, Ferne reveals she and Charlie are speaking again and have remained friends.
"It was difficult to deal with because not only are you dealing with it yourself, you're sharing it with the rest of the country, but I still speak to [Charlie]. Only as friends, but it's nice we can maintain that relationship."
So does that mean she'd be open to a holiday romance in Marbs, then? Maybe not with any of her co-stars...
"There's not a lot to choose from, come on! Who is there?! No, if there is a hot guy that catches my eye then of course. It's not really on my horizon at the moment, I'm more concentrating on myself."
And her Marbella wardrobe, of course!
Revealing what she'll be putting into her suitcase, Ferne added: "Simple bikinis, denim shorts (obviously) and a good pair of shades!
"I know what I won't be bringing, wedges! I'm really over them. It makes me cringe when I see girls wearing them around the swimming pool. Just no!"
Oh, we SO can't wait to watch!
Netball fan and regular player, Ferne McCann, has teamed up with Sky Sports to promote the end of the Netball Superleague Season, part of the channel's biggest ever year of women's sport. Sky Sports will be showing the Netball Superleague semi-finals live on 18 April and the final on 25 April.For exclusive competitions and amazing prizes visit Reveal's Facebook page NOW!
TOWIE's most shocking moments!