Kim Kardashian West, Kanye West and North are off on their travels again!
The family was pictured at Charles de Gaulle airport in Paris this morning as they prepared to jet off to another destination.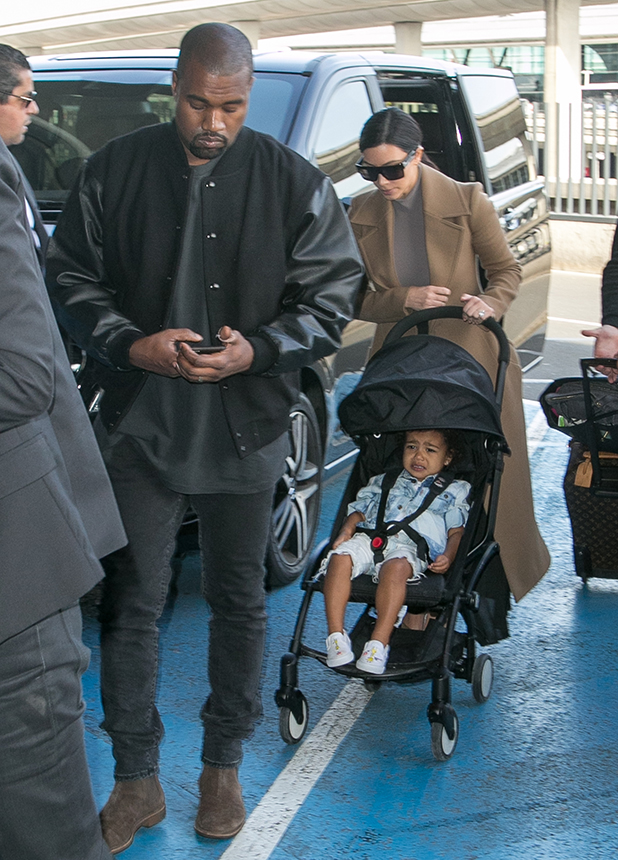 A sunglasses-wearing Kim, 34, pushed little North's stroller through the terminal while a minder wheeled the 22-month-old's
favourite Frozen suitcase
and Kanye checked his phone.
We all know North is a big
Frozen
fan: she was pictured clinging onto the suitcase earlier this year and
Kim has said the pair sing Frozen songs together in the shower.
As an FYI, she also said Kanye doesn't know the words to 'Let It Go!'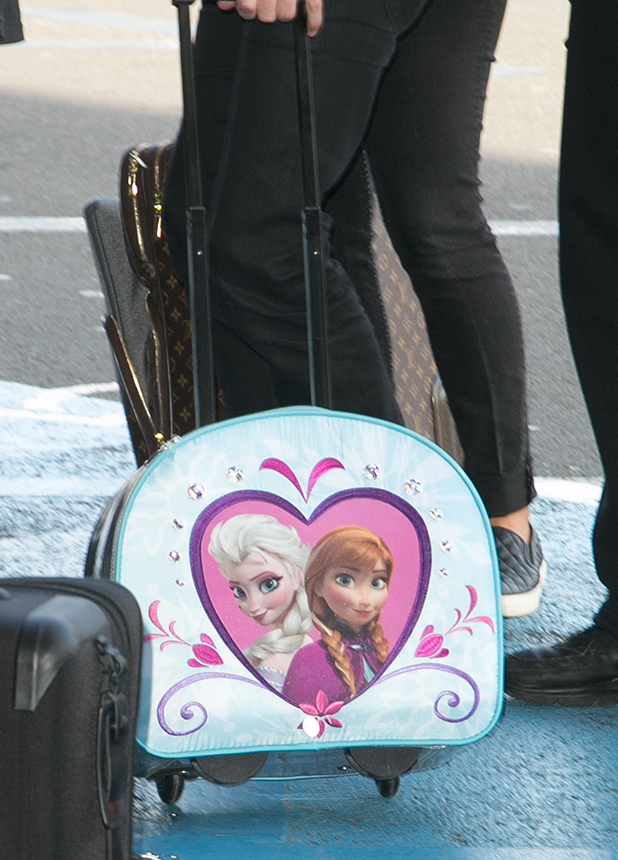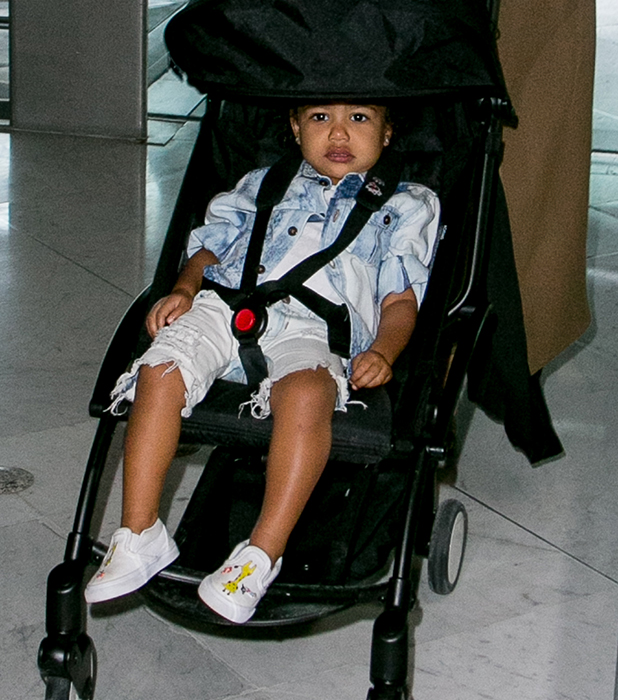 The Kardashian West clan has been quite the jet setting bunch recently. They left
Los Angeles at the start to April to travel to Armenia
so Kim could explore her heritage.
Her late father Robert Kardashian had Armenian ancestors and Kim and her sisters have always described themselves as American Armenian women.
Along with
sister Khloe and cousins Kara and Kourtni
, the group visited landmarks in Armenia's capital Yerevan and
paid their respects at the memorial to victims of the Armenian Genoicde
.
Kim and Kanye then
flew to Israel with North to have her baptized at a 13th century Armenian church
in the capital of Jerusalem. They
also dined with the city's mayor.
Next stop was Paris where
Kim was launching the Kardashian Beauty range
in Europe – and
attracting massive crowds on the Champs-Élysées.
Here's the best of Mr. West...