Geordie Shore saw the exit of yet another of its original castmembers last night, and while many begin to worry about who could be next, Holly Hagan has reassured us it won't be her!
Last year,
Vicky Pattison was first to leave the show
and yesterday, viewers watched as
James Tindale followed suit as he too waved goodbye to the Geordie Shore house
.
Now only three originals remain, Holly being one of them, and when asked if she was getting itchy feet at all, the 22-year-old insisted she was staying put. Phew!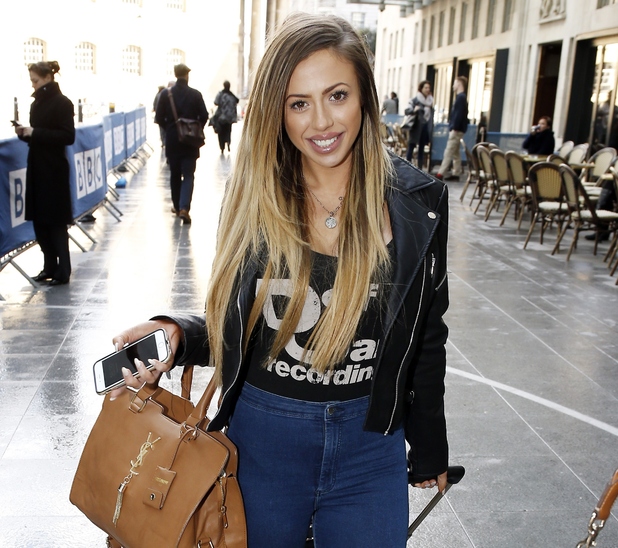 Speaking exclusively to
Reveal
, Holly said: "I don't think I'll be going anywhere fast!"
Still happy on the show, the Geordie lass reassures us she still has a few series left in her yet, even if the current season almost tempted her to go!
"I definitely wanted to leave after last series! It was probably the most difficult time of my life," she admits. "But, you get over it. If I ever was to leave, I think I would look back on the show and just wish I was there."
Geordie Shore returned earlier this month with its tenth series
and viewers saw Holly enter the house determined to make her relationship work with co-star boyfriend Kyle Christie.
Fully aware of the impact being on the show can have on couples, Holly was seen telling her co-stars her and Kyle's time together in the house would be a test to see if they can make it as an official item.
In last night's episode of the show, viewers saw the pair clash when Holly met one of Kyle's former flames. And the starlet has hinted that was just the beginning of the drama for her this time round!
She said: "People think being on Geordie Shore is the easiest job in the world, but it can be really difficult. I've never really been in that house with somebody I really cared about, so for me it was very real.
"Usually you can sit back and think 'it doesn't matter what happens because I've got my life on the outside', but this time [Kyle] is my life on the outside. Everything in that house is times a million and it's a lot of pressure as well. We didn't really take that into account before we got together.
"We're lucky we made it out still friends if anything!"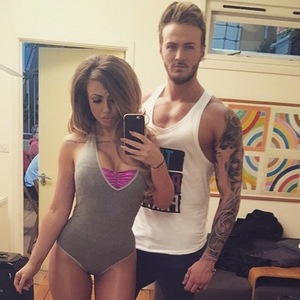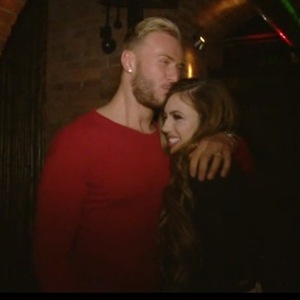 Since filming wrapped, Holly told us things between her and Kyle are "all good", and after being with each other every day, they are trying to give each other some space now and again.
"We were getting a bit too much, too soon," she explained. "Everyone was pressurising us to get together and we were spending a lot of time together. We're only 22, we need to live our own lives as well, so we're trying not to see each other as much. We're doing what's best for us."
Not only are Holly and Kyle loved-up lately,
Charlotte Crosby has rekindled her romance with Mitch Jenkins
and even Geordie lothario
Gary Beadle has bagged himself a girlfriend
.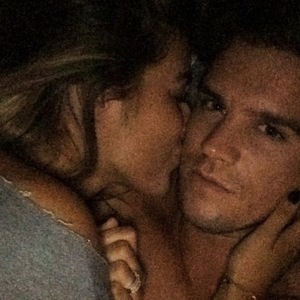 With Marnie smitten with Ricky Rayment too (
Holly is a big fan of their relationship, FYI
), many of the
Geordie Shore
cast are no longer single and on the pull. Without their usual wild antics going on, some have said the show could become slightly boring, but Holly is certain that won't be the case.
She added: "When everybody's single that's when it's boring! Nobody cares, no one has feelings for each other. When people are in relationships, there's real emotion, real feelings and that's where all the problems start.
"That's why all the arguments happen - like with me and Kyle, we caused so much drama on the show and that's because we cared about each other.
"The more relationships there are, the more chances you've got of it all kicking off!"
Holly's new fitness guide Holly Hagan's Body Bible is available to pre-order now.
For exclusive competitions and amazing prizes visit Reveal's Facebook page NOW!