TOWIE has proven there's a certain way of doing things in their world, here are the most classic moments from the show which just wouldn't happen anywhere else...This LIVE rendition of Barbie Girl
Cast your mind back to 2012 when we were treated to the first (and, perhaps, unsurprisingly last) live episode of
TOWIE
. Chloe and Diags gave a very memorable performance of Barbie Girl featuring a lot of pink and a questionable tune! Brilliant, though, right?!
Gemma's candy
No one could forget the time Gemma confronted an unsuspecting Arg in Marbella, proving Essex is more than just a place – it's a state of mind.
Straight talking Gemma told Arg "You don't ever disrespect a girl again. Take a good look at this. You aint ever going to get this candy."
*Drops sarong to the floor and adopts a hands on hips pose* "I am f****** sexy James, I am sexy. I am sexy, and I know it."
Everything about the glamping trip
Series two of TOWIE saw a very adventurous glamping trip into the Essex countryside, featuring a lot of luggage and a mandatory pink blow up armchair because this is
glamorous
camping!
Imagine coming across this scene when you're armed with just a hiking stick and pop-up tent. Personally we'd feel a bit gutted we hadn't also thought to pack that huge flowery gazebo.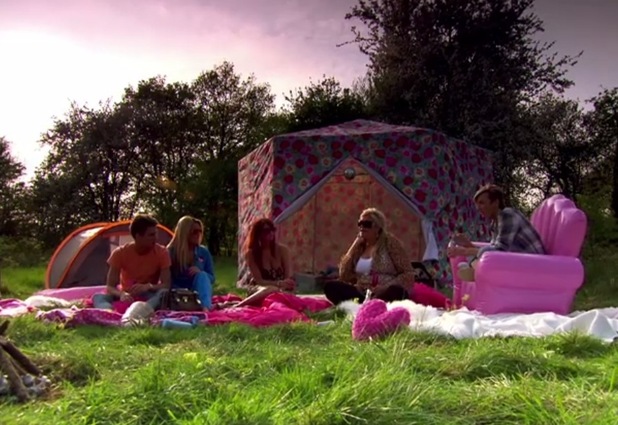 Mr Darcy the 'micropig'
Even pets in Essex have a twist, because who wants a dog when the animal world has so many exotic offerings like...pigs?
Mr Darcy the micro-pig was a gift from Arg to Lydia way back in 2011, and the pair were very happy with their new addition.
Unfortunately the 'micro' part turned out to be a lie, Mr Darcy was a regular sized pig and
had to be rehoused on a farm.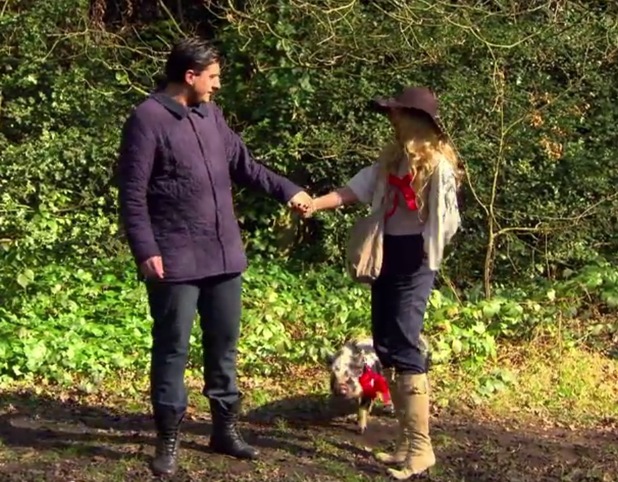 Bobby's beachwear
The schlong-thong, the ball-bag, the willi-kini. There are some things in life we wish we could un-see. Unfortunately this isn't an option, but maybe it's easier viewing the second time round? SORRY.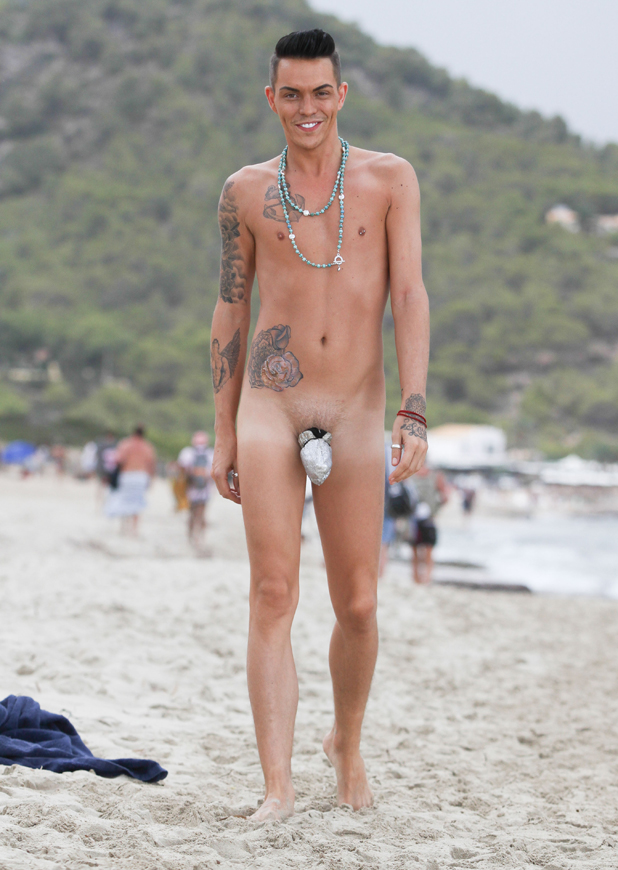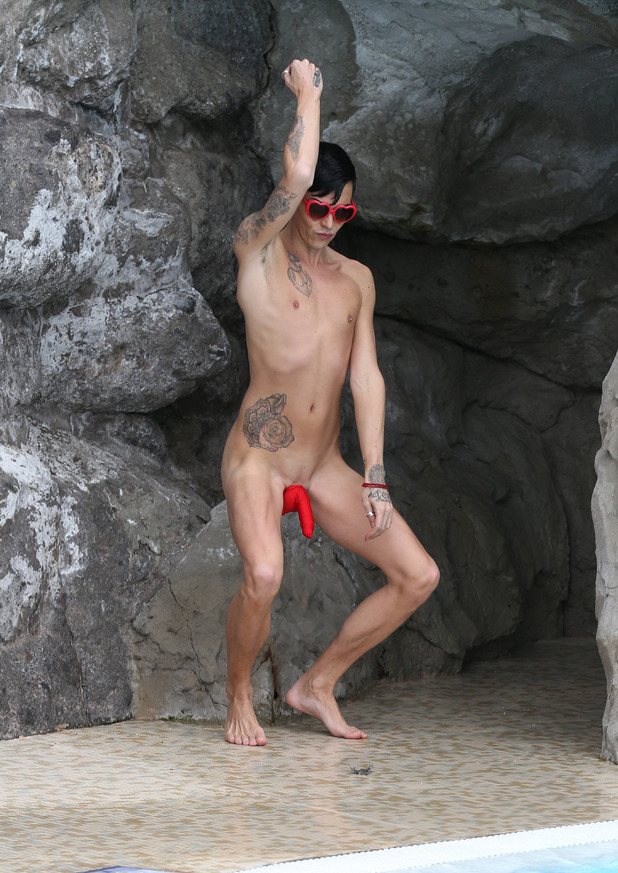 Lauren's present for Mark
This is a gift that could almost certainly only be dreamt up on TOWIE. Just look at the size of it!
Lauren very thoughtfully gave Mark a ginormous picture of herself...to hang above his bed and frighten off any other girls. Sweet.
Mark put it bluntly, telling Lauren "I think it's obscene, I don't want a picture of just you in my flat". Well that's cleared that up.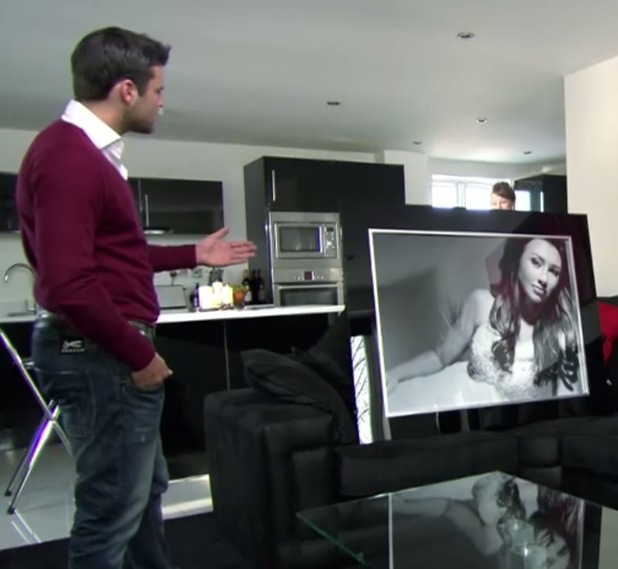 This casual get together
Just a quick work out with the girls...
This sun bed disaster OUCH Arg!
The TOWIE cast are always perma-tanned thanks to their dedication to the sunbeds and spray tans, but it isn't always an easy task.
Arg was slightly too committed to the sunbed cause and completely fried himself on one occasion, that looks seriously painful!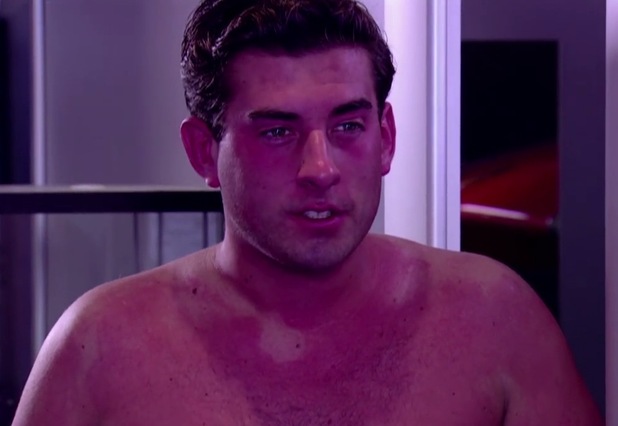 A first date at Pie and Mash
Traditional ideas of candlelight dinner and wine romance were given a TOWIE makeover when Tommy treated Georgia to pie and mash on their first date...
This set up just wouldn't work on Made In Chelsea would it?!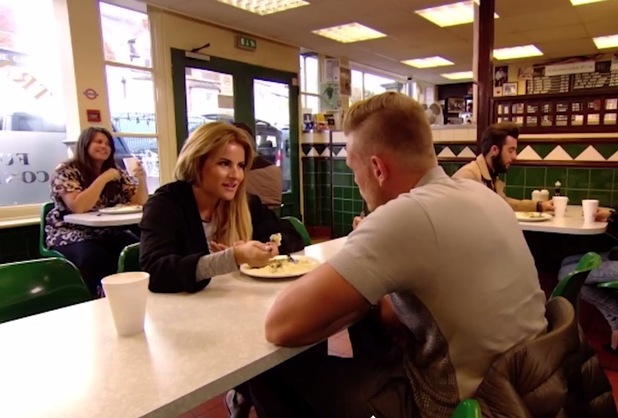 Stiletto aerobics
To celebrate International Woman's Day the cast proved there's nothing they can't do in heels,
including work out.
Can't see this particular aerobics class catching on somehow, most of us would have trouble even standing in those shoes!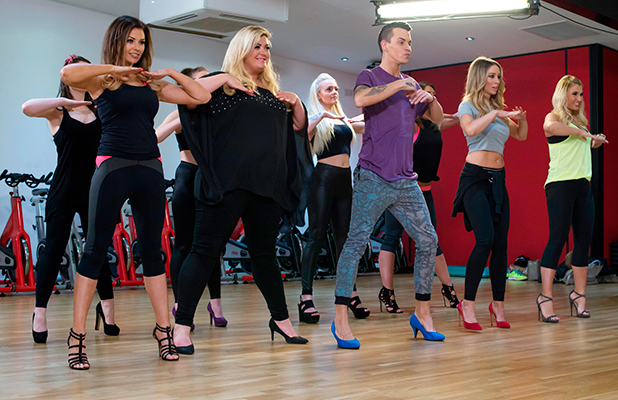 A nice pampering session...with the boys
After a stint in rehab Arg returned transformed, and got all the guys together for an evening of wheatgrass shots and waxing...a classic night with the lads!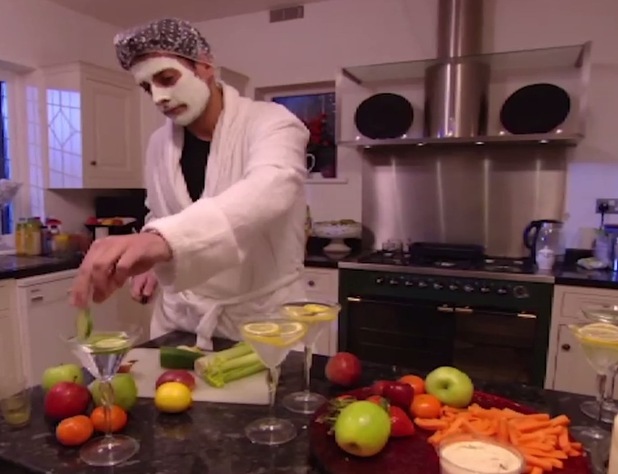 Vajazzling
Leaving the most iconic moment til last, only in TOWIE land would the Vajazzle art form grace our screens! Amy Childs and Sam Faiers blew all our minds with this scene, and we've never looked back!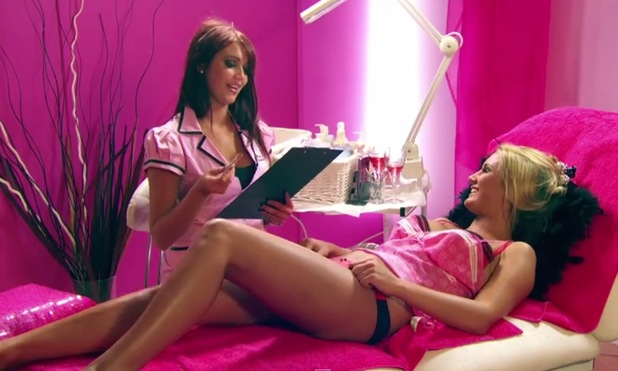 For exclusive competitions and amazing prizes visit Reveal's Facebook page NOW!