Kanye West performed a free concert in Armenia's capital city Yerevan, attracting a crowd of thousands including wife Kim Kardashian West.
According to reality star Kim, it was a spur of the moment decision by her rapper husband to treat the people of Armenia to a music extravaganza.
Kim said: "What a crazy night! Kanye wakes me up & says he's doing a free concert in Yerevan, Armenia! I throw on sweats & we head out!
"Thousands of people were there! Kanye jumped in swan lake to be closer to the crowd on the other side & so many people jumped in too! It was such an exciting crazy night! So happy I got to rock out with everyone in Armenia on our last night here!!!!"
According to reports, so many people were there police had to be called to control the crowds - and Sky News says Kanye himself had to be plucked to safety by police after fans jumped into the lake after him.
Kim later said: "Thank you to everyone who came out last night to see Kanye perform! I've learned on this trip how many talented Armenian musicians we have! What an incredible night!!!! Going to miss it here!!!"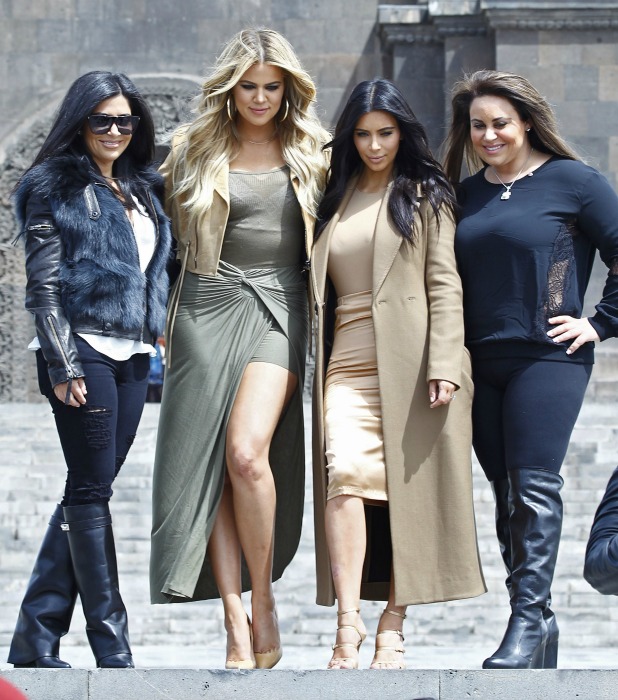 The
Kardashian West family have been in Armenia
since last week to explore Kim's heritage. They travelled with
Khloe Kardashian and Kardashian cousins Kara and Kourtni,
as well as little North West.
Since arriving, the family have visited a string of Armenian landmarks and paid their respects at a memorial to the victims of the Armenian Genocide. They've also had a meeting with the country's prime minister.
Kim and Khloe's ancestors on late father Robert's side came from Armenia.