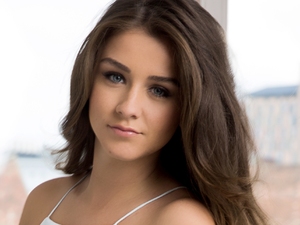 Brooke Vincent exclusively shares her fashion favourites, beauty and style picks and celebrity highlights with Reveal.
Hello everybody,
Hope you all had a nice weekend. For once, I really did nothing. It was mainly filled with going to the gym or eating! Oh, and a visit to my nana and granddad's!
I think I'm still recovering from bank holiday if I'm honest, so I didn't go to Aintree or Coachella but I did watch the United game with my little cousin Noah.
In my eyes Manchester is always RED. Sorry City fans! Apart from that, I have been pretty boring!
The reason being is that last week some of the
Corrie
cast started nights for an amazing up-and-coming storyline!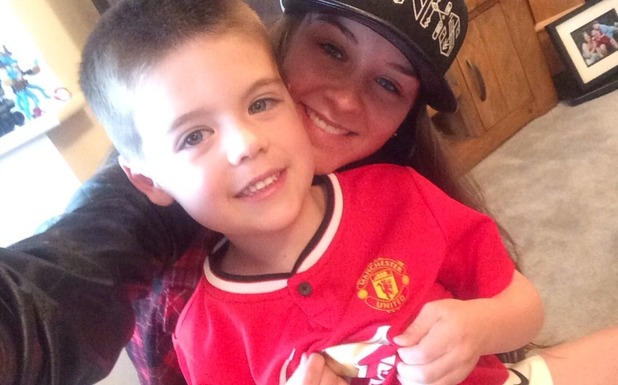 Now, in theory being in work over night is kind of exciting…. but the excitement lasted all of one hour haha. Normally with three different units/crew working you can sometimes finish later than planned or end up spending a long time in the queue waiting for your dinner but, because it's not a weekday and we are the only unit doing nights, it's good. We can crack on and get it done! Our director David Kester has been amazing.
I worked Wednesday and Thursday night last week and this week we are doing Mon, Tue, Wed, Thurs and then I'm working Friday day. I hope my "on nights" routine works well. Wish me luck and think of me when you're all cosy with a cup of tea around 9pm!
Qasim Akhtar ( Zeedan In Corrie) tweeted a picture of me saying how I was meant to keep him company, but around 4am I wasn't in shot so I think I was asleep for 5 minutes at this point!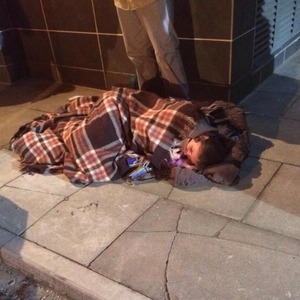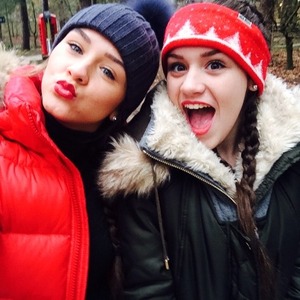 You may or may not know but the character of Faye Windass is actually played by my little cousin Ellie Leach. I just wanted to say how proud I am of her for her amazing labour scenes which I had the privilege of being there for. She's done so well, especially acting something she's never actually been through before.
I don't know if you saw
Coronation Street
on Friday but we had a little scene and I myself started crying! Not because I was told to, but because of her acting. I really found it hard to differentiate her from her character for those 28 seconds! I still find it hard to get used to her growing up. I still think of her as being seven and me still being able to boss her around... so well done to my El!
Waist Trainers
A few weeks ago I started using a waist trainer and after about 20 minutes wrestling to get into it, I actually think it does make a difference!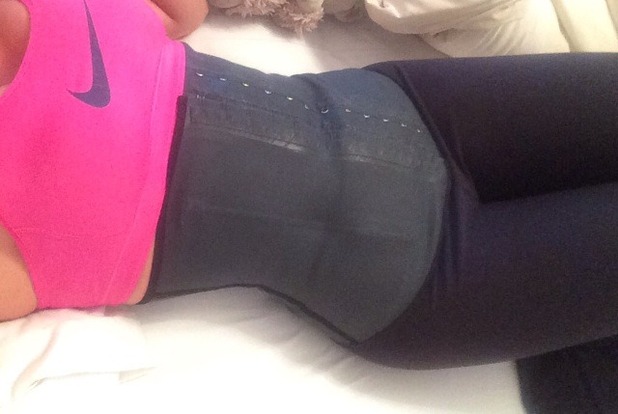 Although, I did find a few things hard to do while wearing them...
1. Sitting down
2. Eating
3. Driving
4. Keeping it on while training!
These four things are what I've found out are not comfortable through my own trial and error, but people are different so things that I find I can't do, you might be able to. They are beltin' when you're laying down or even cleaning up!
A few days after wearing it I could see a difference, but I think it's all about consistency for you to be able to see the true results. I'm all for your "natural" body so this is really handy when you're going on a night out and your dress fits your curves perfect.
Festival Season
It's finally here!!
Kicking off with the major Coachella!! Every year I say I'm going to go next year and as you can see I'm sat doing nights at work while everyone is over there having a ball!!
For those who don't know what Coachella is? It's basically a huge festival in California that is full of people like, Kendall and Kylie Jenner, Justin Bieber, Chris Brown, Gigi Hadid and even Brooklyn Beckham has made an appearance. It's kind of like our V Festival or Wireless, but with guaranteed sunshine and it's VERY COOL. The main thing I get mega excited for is the clothes, obviously!
Here's a few key pieces you can add to your festival wardrobe.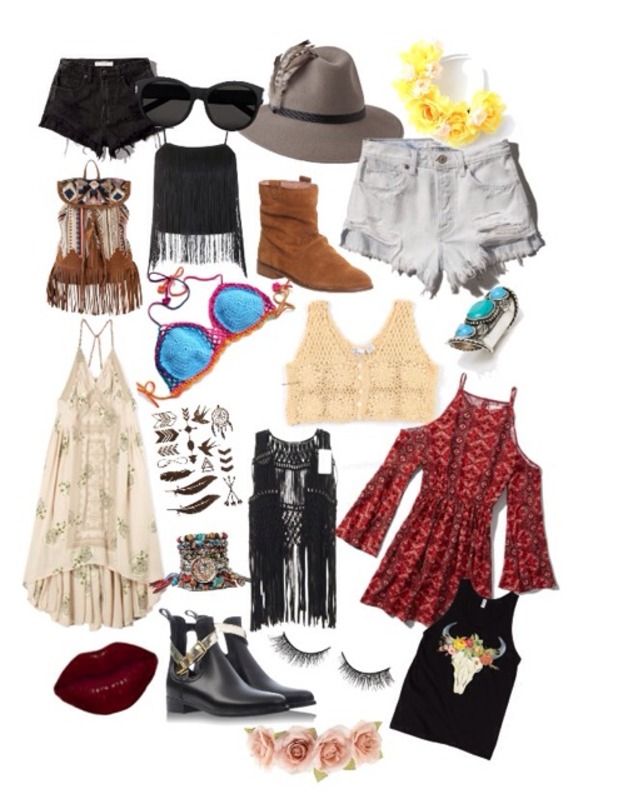 While I was walking around the shops this week I saw that some have even put a little section to the side full off tassel tops, shorts, flowers for your hair and cool boots. Just lots of little bits that make up a good festival outfit!
I love festivals and I normally go to one most years with Sacha Parkinson ( my ex-bird on
Corrie
Sian Powers), our mums, my step-dad and all of their friends. The oldies love it and so do me and Sach! It's a lovely little bonding weekend! We
always
discuss outfits and I think the first few years we tried really hard haha, but I think being regular festival goers you realise being warm and comfy is a lot better.
Here's Sach and me at our last festival!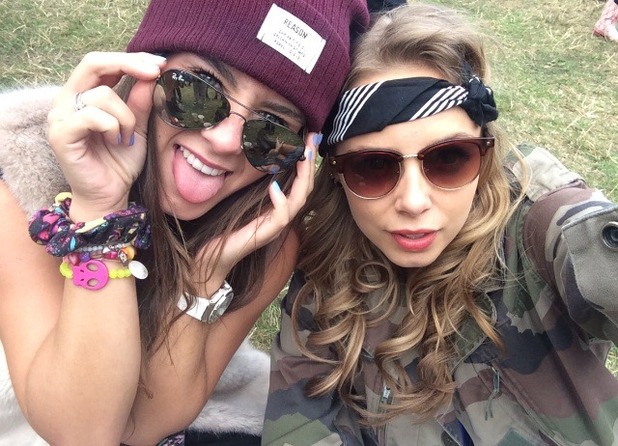 My Style
Now with this beautiful weather we've had recently, it's got me all excited for my holidays, summer and most of all summer shoes! Sandals!
Here's a few I've picked out that I love, especially the wrap around the leg look! I tried on a few pairs while shopping the other day. To be honest I was hungry and snapping that it took me a good five minutes to even get one on, so I didn't get the full effect. I was really in a mood by the time I got them both on, so I took them off and will try them on another day, but they did look beautiful! Especially if you've got tanned legs!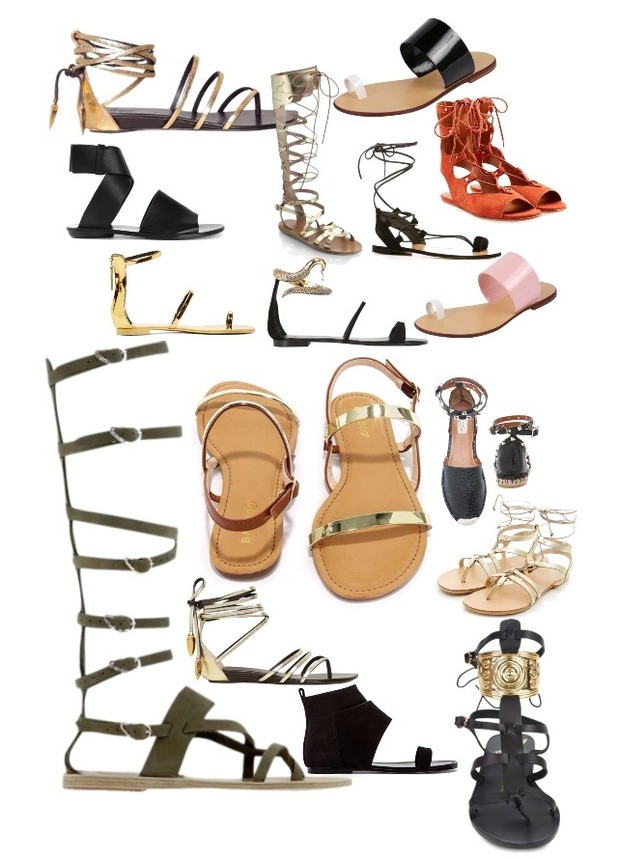 A few days ago I bought a little fake nose ring which I'm in love with. It's amazing for pictures, but for going out it's not so good as it tickles and makes me feel like I need to blow my nose! I do love the look, though!
I've seen Perrie Edwards and my ultimate style crush FKA Twigs wearing them so I tried it out. My super cool mate Danika also has it done... I'm guessing it wouldn't look so good on Sophie Webster!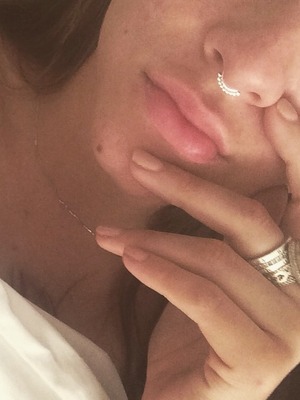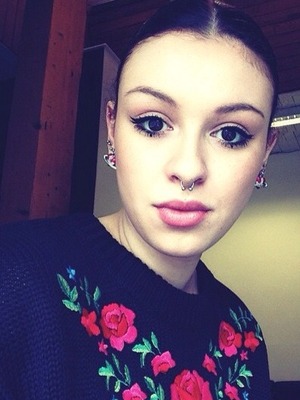 This week I'm off to see Catherine Tydesley's little boy Alfie... I will share all the news with you next time!
Have a good week.
Peace Up Reveal!
For exclusive competitions and amazing prizes visit Reveal's Facebook page NOW!