Jennifer Lopez looked in-cred-ible at yesterday's MTV Movie Awards, where she picked up the 'Best Scared As S**t Performance' trophy.
Yep, that's a real thing!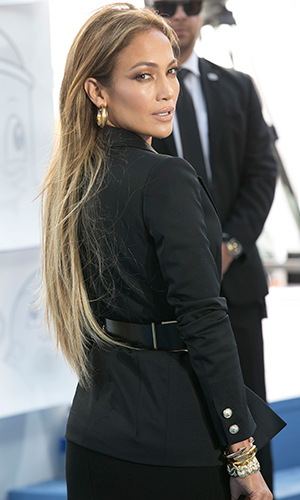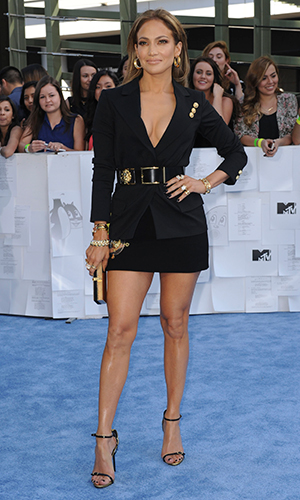 After looking smokin' hot on the LA red carpet, she was presented with her gong on stage by the cast of
Magic Mike XXL
: Channing Tatum, Matt Bomer, Joe Manganiello and Adam Rodriguez.
Some girls have all the luck!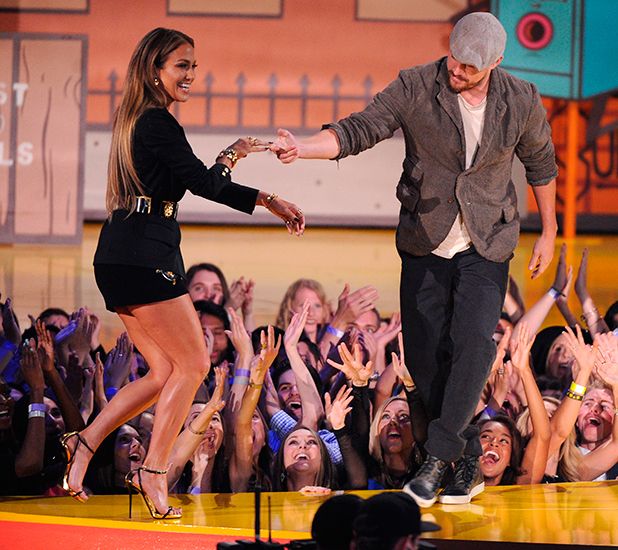 Clearly a girl after our own hearts, J.Lo was none too pleased when the boys moved to the side of the stage to give her a moment to say a speech.
Why waste time on a speech when you have those hotties next to you?!
Jen said: "Don't go over there! We're not going to get a little dance number? Nothing?"
It seemed to work as Channing gave her a good old booty twerky. Thanks Jen!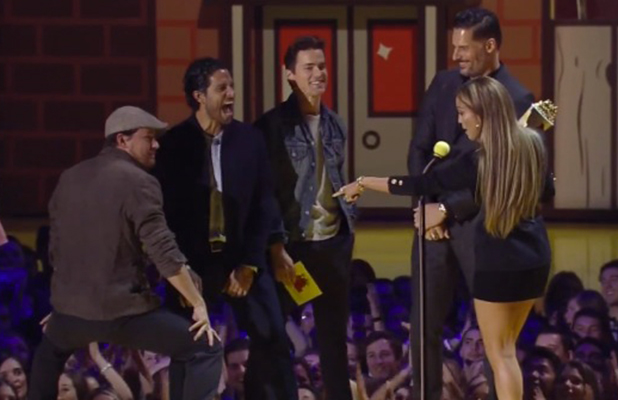 She won the award for her performance in
The Boy Next Door
, about a high school teacher who is seduced by a student who turns violent when she tries to end their relationship.