Kim Kardashian West was pictured holding a cardboard mask of brother Rob while in Armenia yesterday.
The
Keeping Up With The Kardashians
star held the mask during an outing in the capital Yerevan with sister Khloe on Sunday, 12 April.
No, we're not really sure why either!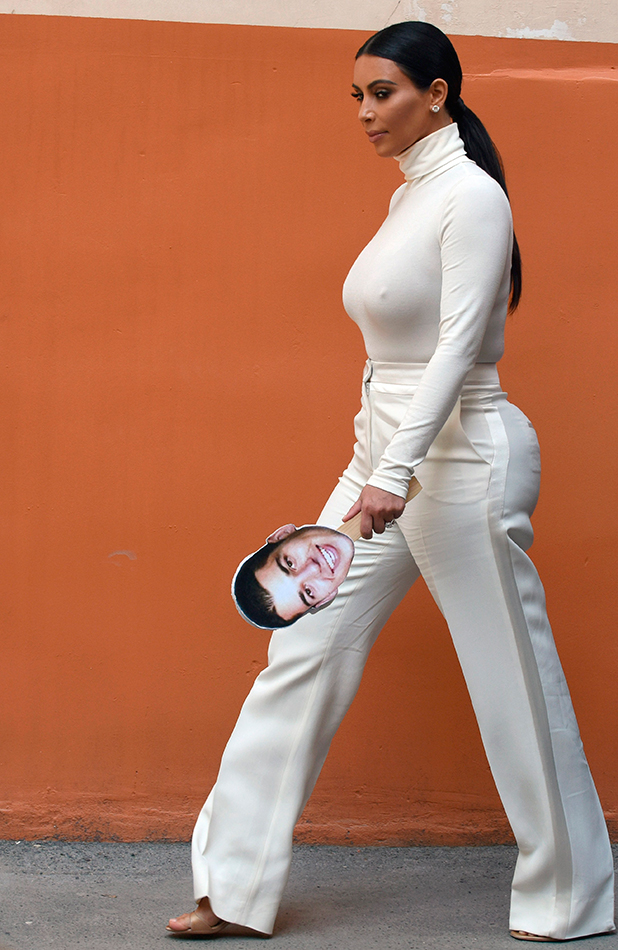 Kim, 34, and Khloe, 30, are the only members of the Kardashian clan who travelled to Armenia last week to explore the country of their late father's ancestors.
Their sister Kourtney, 35, chose to remain in LA because she was nervous of flying with three very young children, while brother Rob has been absent from the limelight for months.
Rob did hit the headlines last month, however, when he posted an image to his Instagram account of the character Amy Dunne from
Gone Girl
alongside a caption comparing her to Kim.
Not so flattering when you consider Amy was an unhinged killer...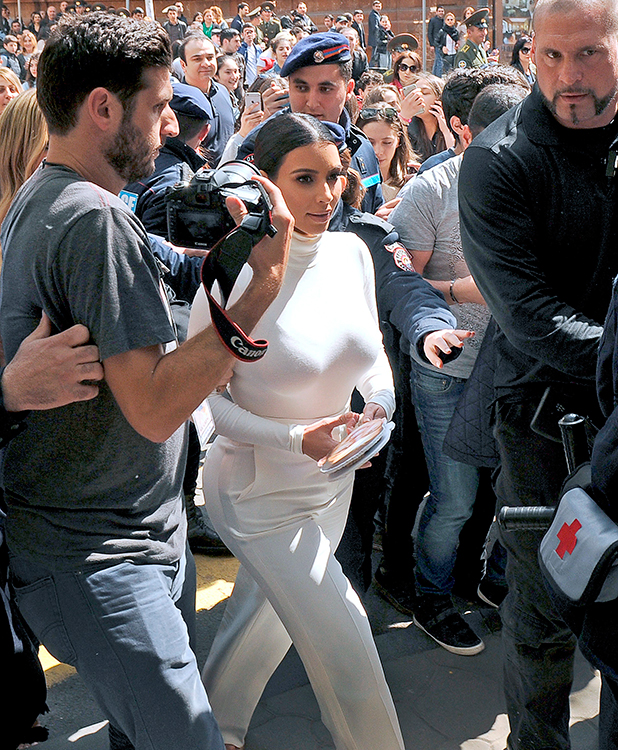 So far, no member of the Kardashian clan has commented on the reasons behind the photo, which has now been removed from Rob's Instagram page.
Kim and Khloe's visit has attracted massive attention among the Armenian people and yesterday they were swarmed as they headed out for more sightseeing.
According to Mail Online, one elderly woman waited an astonishing three days for her chance to meet the sisters, and presented Kim with a sprig of lilac when she finally got her chance.
Since arriving in the country,
Kim and Khloe (and Kim's husband Kanye and daughter North) have been busy visiting the various landmarks
and paying their respects at a memorial sight for victims of the Armenian Genocide.
They also had a meeting with the country's prime minister.
Kim later said: "It was an honour to meet the Prime Minister of Armenia, Hovik Abrahamyan who expressed how proud they are that we are proud Armenians and we have not forgotten our roots! #NeverForget