Kim Kardashian West has introduced her cousins: Kourtni and Kara!
Yep, two more K names!
Kim and sister Khloe were joined by Kourtni and Kara on their
visit to Armenia this week
, where they want to learn more about their roots and the ancestry on their late father Robert Kardashian's side.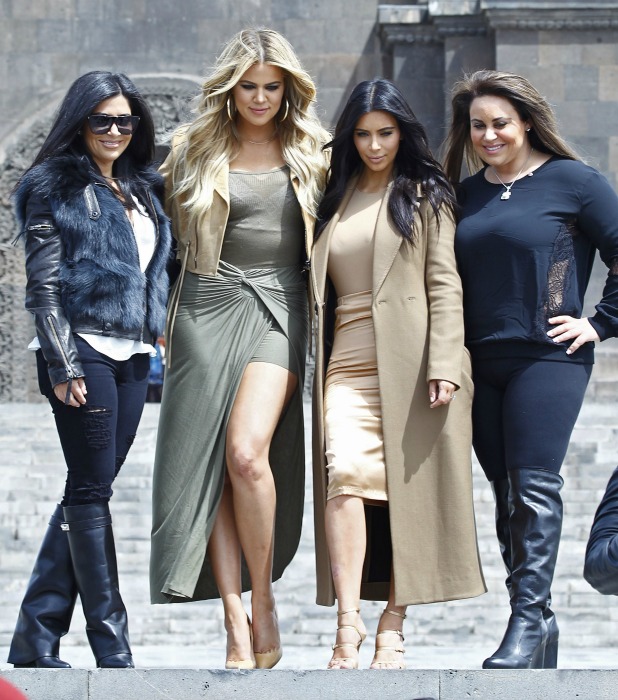 Alongside an Instagram picture of the four women, Kim said: "Khloe & I brought along our cousins Kourtni & Kara Kardashian. We miss you Krista! Yes we have 3 cousins who are sisters that all start with a K too! LOL."
As Kim explained to
The Armenian Pulse
: "I am 4th generation Armenian, born and raised in Los Angeles. My great grandparents from my father's side came to LA from Armenia right before the Genocide.
"My great grandfather was Armenian and my great grandmother Turkish-Armenian. My mother is English, so I am half Armenian, but, I was raised with a huge Armenian influence, always hearing stories of Armenia, eating Armenian food and celebrating Armenian holidays!"
Kim also brought husband Kanye West and their daughter North with her to Armenia.
Yesterday, the family were photographed sightseeing at places
including the Mother Armenia statue
and Geghard Monastery, before getting a meeting with the Armenian Prime Minister.
All you need to know about Kim Kardashian!