Kim Kardashian West's daughter North sported a beautiful head of curls yesterday while joining her famous mum sightseeing in Armenia.
The one-year-old looked utterly adorable in her little black dress and khaki jacket as she joined Kim and Kanye West for a day of exploration in the capital city.
So cute!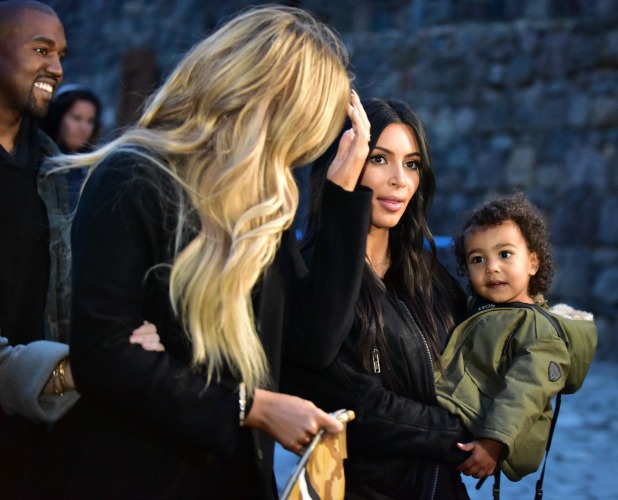 Kim, Kanye and North
flew into Armenia with Kim's sister Khloe two days ago
and have wasted no time in leaving the hotel to visit landmarks around the capital.
For Kim and Khloe, it's a journey of exploration as they visit the home of their ancestors.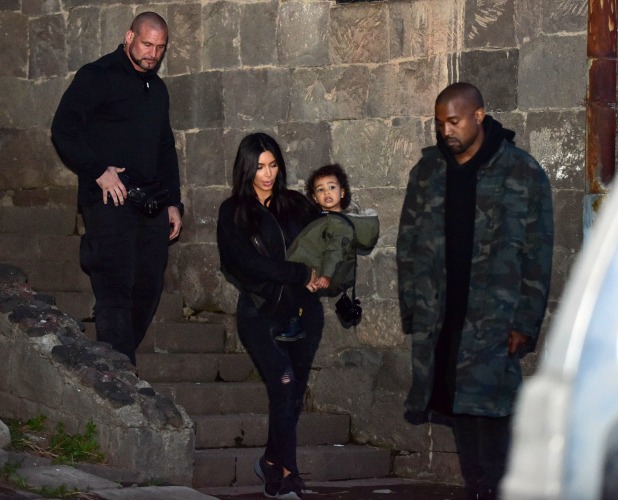 As Kim explained to
The Armenian Pulse
: "I am 4th generation Armenian, born and raised in Los Angeles. My great grandparents from my father's side came to LA from Armenia right before the Genocide.
"My great grandfather was Armenian and my great grandmother Turkish-Armenian. My mother is English, so I am half Armenian, but, I was raised with a huge Armenian influence, always hearing stories of Armenia, eating Armenian food and celebrating Armenian holidays!"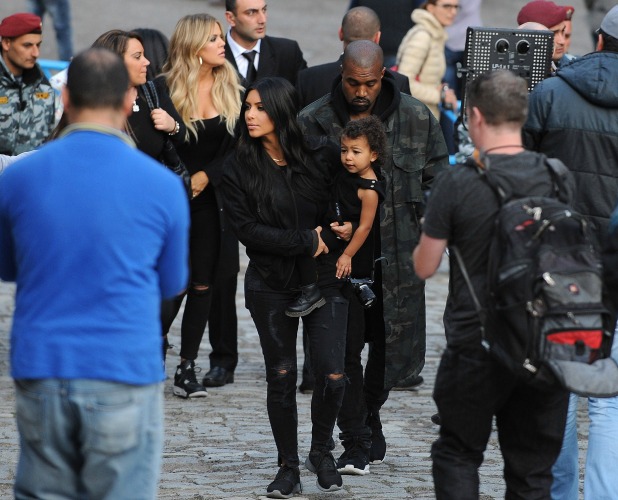 The family received a warm welcome on their arrival in the country - and even scored a meeting with the Armenian Prime Minister!
Kim has said: "Armenia we are here!!!!! We are so grateful to be here & start this journey of a lifetime! Thank you to everyone who greeted us! I can't wait to explore our country and have some yummy food!"
So far, they've
visited sites including the Mother Armenia statue
and the Geghard Monastry and, with cameras following their every move, we'll get more info on their trip on an upcoming episode of
Keeping Up With The Kardashians
.
All you need to know about Kim Kardashian!