Nick Jonas has said being "innocent and perfect" at all times is an impossible task for young performers.
The singer-songwriter was only rose to fame with the Jonas Brothers who had a squeaky clean image and even wore purity rings to signal their intent to remain virgins until they had married.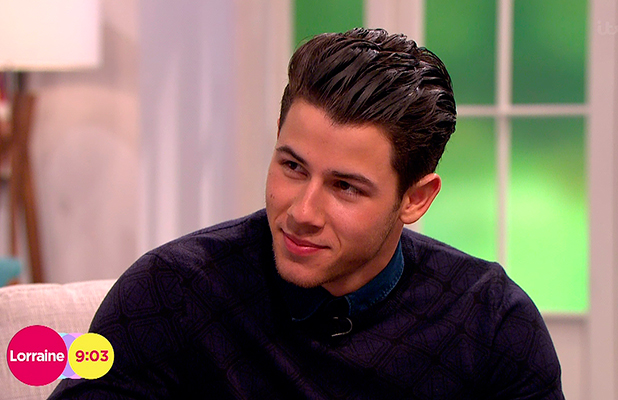 Now all grown up and a solo artist, Nick told ITV's
Lorraine
today that the pressures on young artists now to present a certain image to the world are immense.
He said: "Being innocent and being perfect is impossible and I think that I feel for a lot of young performers that I see now, who are just sort of understanding that and coming to that moment where you realise that you have to do what is right for you and your growth as a person, go on your own journey.
"I was thankful to have some time to figure that out and to still be here doing what I love but to have gone through a real growth and better understanding of who I am today."
Nick said being famous from a young age was "wild" – the Jonas Brothers were the One Direction of their day, with millions of fans across the globe and sold-out tours everywhere.
"It's wild, it's a crazy thing. People actually caring you are dating at 14 is not a normal thing. But my parents are really good people and they did a good job of helping us keep our heads on straight.
"But also I think I had a really interesting outlook about it, I never really thought it was real. I just kind of [thought] this is all make believe and I get to go and sing and that's all I really care about."
The Jonas Brothers split in 2013 to pursue other projects but Nick says he's still incredibly close to siblings Kevin and Joe.
"It was just the right time for us to close that chapter," reflected Nick. "My older brother [Kevin] and his wife were expecting their first child and now I'm uncle which is exciting and my other brother wanted to pursue some things and I was at a point when I was ready to go out and take that step out on my own. It happens with anything, there's a season for everything and that was the time for us to close that chapter but it's been good and we are all still very close."